U.S. Route 641 runs a winding path through the wilderness of Kentucky and Tennessee, running 149 miles from Paris, Tenn. to Marion, Kentucky.
Much like the winding road, the band SixForty1's journey has worked its way through twists and turns from Murray, Kentucky to Nashville. Taking on the name SixForty1, members Brooks Hoffman and Austin Gee pay tribute to where it all began when they first met at Murray State University.
"We met sophomore year at a philanthropy event, both rival fraternities so we didn't really talk too much that year," Gee said. "But we met at a party and I had an internship at work at his hometown and we met, wrote a couple of songs and the rest is history."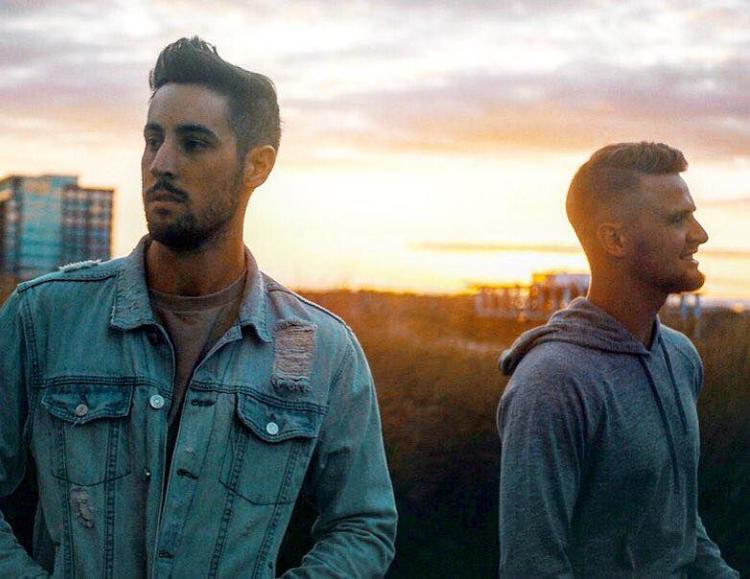 Both singers caught the music bug early on in their youth. Hoffman was inspired by his uncle, who was a part of Chicago-based Freddy Jones Band, and his guitar teacher who challenged him to write songs and perform.
Gee was inspired by Shania Twain videos, imitating the singer at home, singing in the choir and taking part in musical theater productions.
"Kinda grew up on country music too, lot of different influences," Hoffman said. "All kind of led to this moment."
The group's pop-country sound is inspired by many different influences including Shania Twain, Kenny Chesney, Blink 182, Red Hot Chilli Peppers, Post Malone and Lil Wayne, all of which can be heard in their music.
"We kind of pride ourselves on the melodies of our songs," Hoffman said. "Lyrics are fun, they tell the story, but the melody gets you into it."
The music they write is based on their life experiences, and although their dynamic and catchy songs may not always be about their stories, their lives affect how they write the music.
"It's kind of crazy when we look back and think about where we used to play, little bars, our friend Ryan would be the only one in the crowd," Hoffman said. "We'd be playing on a Wednesday night and we'd get just enough money to pay for our meals for the week in college. That's basically the beginning point and then we ended up moving to Nashville."
The two met their current manager, Alex Torrez, who helped put together their first EP "641" in 2016, and now three years later the duo have gone on to be support musicians for Brantley Gilbert in Atlantic City and played at their first CMA Fest at the Nashville Acoustic Corner stage to a large crowd.
"We started out writing songs in his basement in Louisville, Kentucky," Gee said. "And now we'll be playing CMA Fest. This is our first CMA Fest, so it's great. It's an awesome experience, we're just lucky to be here."
And although Gee and Hoffman are playing bigger gigs, the road to CMA Fest hasn't been an easy one with the biggest challenge with making enough to pay for rent and food, as well as finding a balance between work, life and music.
"This is the fun part though," Hoffman said. "Because one day we'll look back and miss grinding and writing at night until 1 a.m. and then working all day before that."
"You got to set a date," Hoffman said. "If they want to come here, they got to set a date and honestly, it's scary, but you got to find a job you don't want to work and if you're lucky enough you'll get to do a job you do want to work, but set a date and do it."
"Just do it. Even if it's by yourself or with somebody else like we did," Gee said. "If that's your passion, just go for it. I mean college is the perfect time to figure out what you're doing with your life. We didn't know what we were doing with our lives, even when we graduated. We both moved away for a little bit, but came back."
Looking to the future, Hoffman and Gee plan on continuing to expand and grow their name, go on tour and release new music, which they are currently recording their next single with a release date in a few months.
"It'll show you around our home town," Hoffman said of the new single which he described as a fun loving, cruising song.
The big goal, however, is to one day come back to CMA Fest and play in Nissan Stadium.