On Friday, Nov. 9, Ryan Bingham and Jamestown Revival lit up the stage at the Tennessee Theater. Jamestown Revival opened and started off the night with one of their hits "Crazy World (Judgement Day)." They sang a handful of songs and had captured the audience with their harmonization and impressive guitar riffs.
Ryan Bingham came on-stage shortly after and brought a great, lively atmosphere to the crowd. He had a band of about four people, as well as some backup singers. He added some fun lighting and even had a giant disco ball over him during the show. The crowd was erupting with cheers and claps during his songs.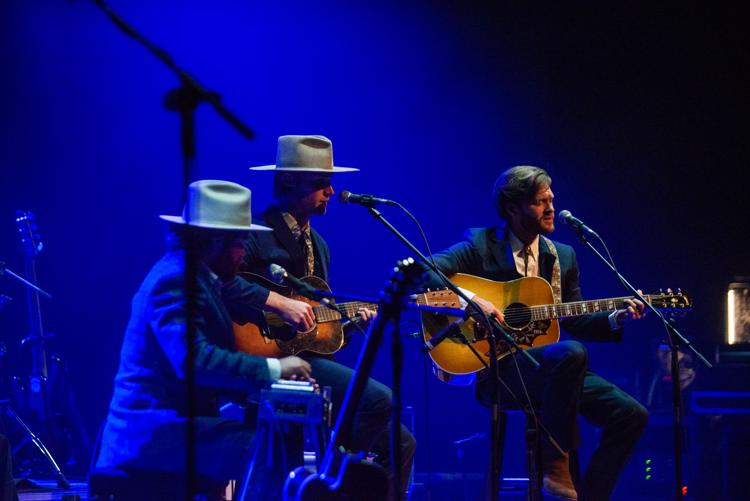 The crowd was very cheerful and lively; everyone was very excited to see Jamestown Revival and Ryan Bingham perform. Both artists have a rock genre with folk elements that make them unique and very loved.
Something Ryan Bingham brought up during the show, was the fact him and Zach Chance and his grandmothers lived a couple doors down from each other when they were children. They only knew each other briefly and did not figure this fun fact out until around a year and a half ago. Bingham talked about how it was special he could share the stage with somebody he had a previous personal connection with.
Towards the end of Bingham's set, he brought Jamestown Revival back on stage, and they all three performed together. The crowd was roaring with cheers and applause.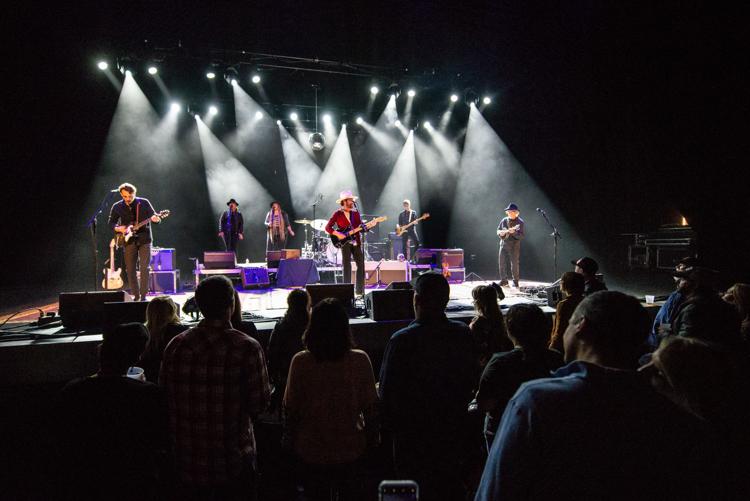 Jonathan Clay discussed his favorite part about performing live.
"I have an answer to that because it happened tonight. My literal favorite thing is when the crowd erupts into a cheer when you're not even done with your song yet. That is a feeling like no other."
Zach Chance also commented on the subject.
"Yeah, when it is a night with a natural high; it is just hard to explain [the feeling]."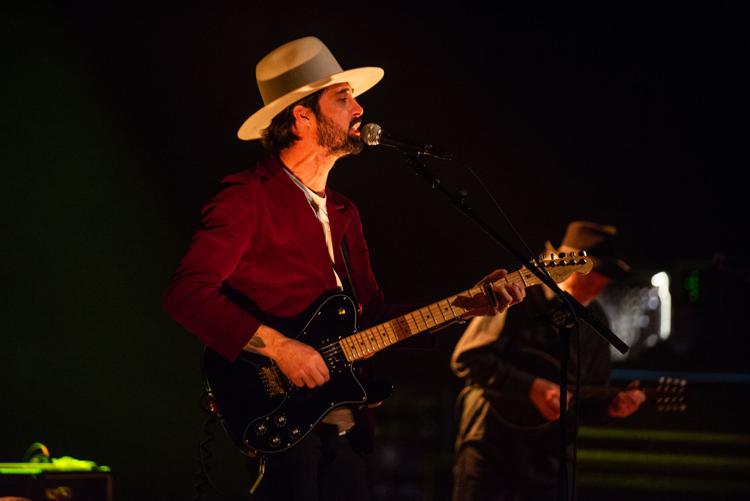 Zach Chance and Jonathan Clay wrote their first song together when they were 15-year-olds. They said some of their biggest musical influences are artists like Guy Clark, John Prine and Simon and Garfunkel.
Ryan Bingham and Jamestown Revival paired harmonious together and created an amazing energy in the crowd that night. Fans were very happy and had a great time dancing and singing the night away.