In the age of instant audio and video, an hour-long variety show incorporating music, theater, and dance might seem counterintuitive. Yet, over a century ago, such a performance was the average person's premier media experience.
To celebrate its 110th birthday, the Bijou theatre hosted a series of acts that brought the venue back to its roots: namely, vaudeville.
During the early twentieth century, the genre of vaudeville defined the American entertainment scene. Composed of a series of largely unrelated acts, a typical vaudeville show incorporated musical performance, animal acts, burlesque, and more.
Vaudeville first came to Knoxville in 1909, after the Bijou (formerly a historic hotel and, briefly, a Civil War hospital) was bought by entrepreneurs Fitz Staub and Jake Wells.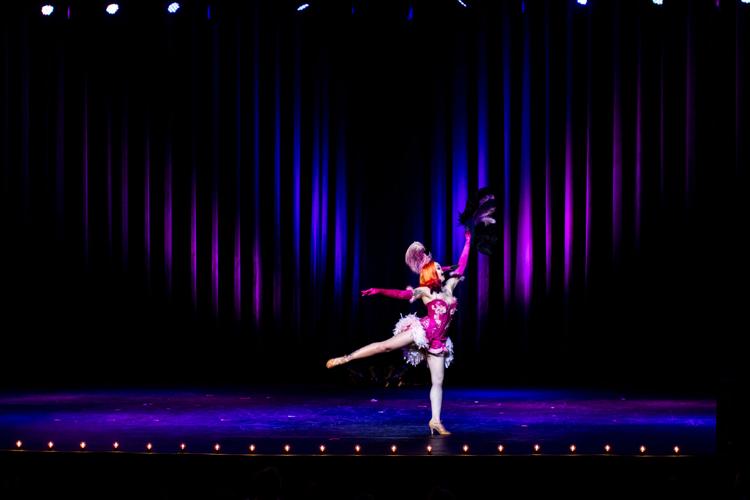 The first show sold out and launched an enduring, storied relationship with Knoxville and its entertainment industry.
On Friday night, the Bijou honored that relationship with a seven-act Vaudeville Extravaganza, featuring a contemporary anthology of the genre with socially conscious burlesque, rousing rag-time jazz, and acrobatics set to the tune of "Arctic Monkeys".
The show also included more traditional acts, such as that of an opera singer and a magician.
Lively and self-deprecating Las Vegas entertainer Blanche DeBris hosted the night. In between acts, Blanche explained various parts of the Bijou's history, noting the ways in which each successive performance represented a vital part of the vaudeville tradition in Knoxville.
For some, this aspect of tradition could have been more emphasized. Jessica Lowe, a resident of Knoxville and someone who has recently taken an interest in vaudeville, wished that the modern performances more fully reflected the variety shows of the time.
"I was wanting to get a feel for vaudeville…I was wanting to see more of what (original vaudeville) would be like," Lowe said.
Nevertheless, Lowe appreciated the updated performances, and the benefits of a modern show.
"I enjoy the updated feel of it, with the technology that they wouldn't have had during vaudeville," Lowe said.
In addition to technical improvements, Lowe was moved by the emotion present in the acts, particularly that of "The Candybox Revue", the burlesque group whose penultimate performance depicted a woman struggling to overcome the burdensome, demeaning definitions thrust upon her by society.
"That last performance was so affecting. I wasn't expecting it to be quite so powerful," Lowe said.
While not every act carried such a direct message, each of the performances resembled the "The Candybox Revue" in their tendency to subvert the tropes of their respective genres.
This subversion of expectations was especially true of the closing act, "Sammy Miller and the Congregation".
The band's composition suggested traditional jazz: drummer, bassist, pianist, and brass section.
Their raucous, joyful incorporation of rock, jazz, soul and—most unexpectedly—opera, however, brought audiences to their feet in laughter as well as applause.
Drummer and bandleader Sammy Miller views jazz itself as central to that vaudeville tradition of creating a good time for everyone.
"Jazz originally was music that was much more related to other art forms," Miller said.
These other art forms, such as dance and theater, were at the center of vaudeville.
"Think about the people who are going to a vaudeville theater: people who worked hard all week, all sorts of jobs. Especially back then, (vaudeville) had something for everyone. That was the whole function…they had theater, dance, singing; it needs to be that," Miller said.
As a performer, Miller has always been guided by a similar principle of creating entertainment.
"My thing is about: what would I want to see?" Miller said.
As the night closed out to the Congregation's finale, a mixture of jazz and opera aptly dubbed "jopera", audiences own answer to this question—the question that performers and patrons at the Bijou have been asking for over a century—resonated throughout the hall.