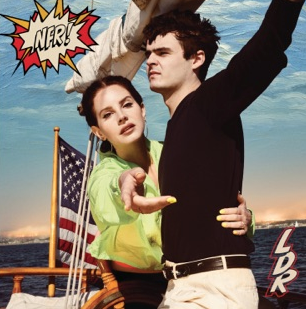 "Norman F****** Rockwell"— Lana Del Rey
Before: 4/5
Elizabeth Woolridge Grant, more commonly known as Lana del Rey, is known for tragic romance songs and has just released her sixth studio album. The highly anticipated album spans for a little over an hour and has a total of fourteen songs. "Norman F****** Rockwell" veers towards alternative/indie music rather than Lana del Rey's normal pop sound. I expect for there to be not only beautiful vocals but also hard hitting lyrics that move the soul.
During: 4.5/5
Lana del Rey showcases beautiful vocals and lyrics. The entire album tells a story of love and passion. Although most songs follow the sad love theme, "Norman F****** Rockwell," "F*** it I love you" and "Love Song" stand out to me with their impressive vocals and musical unity. "Venice B****," a nine minute and 38 second song, has a musical/rift break lasting almost 4 minutes, which although beautiful, did get boring to listen to.
After: 4.5/5
The only reason that I am not giving this a five out of five is because I have heard many 'sad boy hour' songs released this year, many by Billie Eilish. However, Lana del Rey's vocals and ingenious lyrics made this one of the best albums I have heard this year.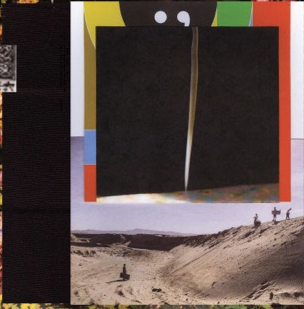 "i,i"— Bon Iver
Before: 3.5/5
Bon Iver, an American Indie Folk band has just released their fourth studio album. "i,i" is 13 songs long and has been highly anticipated by fans. Bon Iver's self-titled album released in 2011 won two Grammys: Best New Artist and Best Alternative Music Album. For this album I expect a variety of sounds with exceptional vocals and lyrics.
During: 4/5
The songs on "i,i" go by fast but are memorable. "Naeem" says the same line a multitude of times throughout the entire song, but somehow, Bon Iver makes it so you are not tired of listening. Throughout this album, you do not get bored, especially if you listen to this album on Youtube because the lyrical videos are beautiful; they are not just words in a certain order but have the videos interacting with them. The songs that stand out to me in this album include "iMi," "Naeem," "Jelmore," "Marion" and "RABi."
After: 3/5
"i,i" is a special type of album. Bon Iver understands what music is and how to use it to their advantage. This album is put together to tell a story and to make the listeners feel as though they are transcending into a new world created just for them.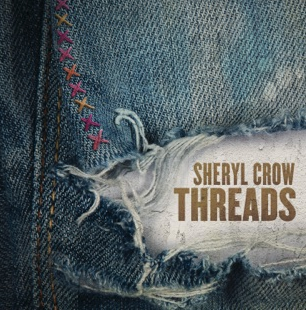 "Threads"— Sheryl Crow
Before: 4/5
Since 1987, Sheryl Crow has been performing for the American public. She has also appeared in multiple popular TV shows including One Tree Hill (2004), Hannah Montana (2010)and N.C.I.S: New Orleans (2017). Now in 2019, she has released her eleventh and final studio album. "Threads" is 17 songs long and lasts about 74 minutes.
During: 2.5/5
This album sounds like any other country album I have listened to before. The only thing making this album different is the features and the number of them. While listening to this album, I could not tell when one song ended and the other began because of similar sounding lyrics and beats. That being said, songs like "Tell Me When It's Over" and "Still the Good Old Days" stand out with above average vocals and lyrics.
After: 2/5
There are 17 songs; there are 20 features. When listening to Sheryl Crow's last album I want to listen to Sheryl Crow, not other people. This album seems like an overstuffed turkey waiting to explode. Although the music is good, it is not worth listening to again.