"Hot Pink" — Doja Cat
Before: 3.5/5
21-year-old Los Angeles native Amalaratna Zandile Dlamini, known as her stage name Doja Cat, went viral for her hit song "MOOO!" last year and has since rose to the top of the charts for her pop and hip-hop style that resonates with a lot of young people today. Her voice is both sweet and sexy, and with her feline focused rap lyrics, it creates a candy-flavored, pastel-colored sound. Her highly anticipated sophomore album consists of 12 songs, adding up to a short and sweet 39 minutes and has three big features from rappers Tyga, Smino and Gucci Mane. I expect there to be fun and catchy beats, sexy and flirty lyrics and just lots of vibes suitable for late-night drives.
During: ⅘
To be completely honest, I was bopping and dancing at midnight to it when my friends were all asleep. Some songs that had me vibing the hardest include: "Streets," "Shine" and "Talk Dirty." The tracks were a perfect combination of catchy beats and flirtatious lyrics and had me excited to listen to it again with my girls when getting ready for a night out. 
After: 4.5/5
There were a lot of good, chill-vibe songs that would be good for late-night drives, as well as for a laid-back kind of evening. The bass wasn't too much or too little, and the bouncy trap beats that happened during some of the more intense songs really hit. The promiscuous lyrics that most of the songs contained is good timing for cuffing season. The album definitely met my expectations, and there was a good selection of tracks that showed the diverse ways that Doja can go with her talent.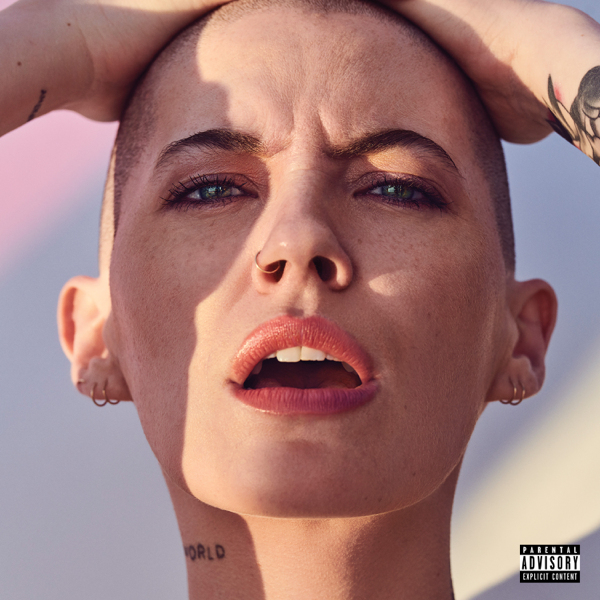 "CHAMPION"— Bishop Briggs
Before: 3.5/5
This April when Bishop Briggs performed at Volapalooza, I was front and center for her stunning performance, and she definitely did not disappoint. I've been a fan of hers since her first songs dropped in 2016. She's a British-born musician that began her musical journey in LA and has a sound that is quite unique. She blends electronic beats with folk roots and a touch of pop into an original and powerful form. Although her past music has been banger after banger, her singles that dropped before the album were low-key disappointing. I am still expecting a lot out of her though.
During: 2.5/5
The lyrics are all mostly about heartbreak, which honestly is good on her for getting it out in a healthy and productive way, but is kind of upsetting and got repetitive to listen to. In all honesty, some of the songs were just plain bad and not worth listening to ever again. The only songs that I enjoyed out of this whole album were "I STILL LOVE YOU," "TATTOOED ON MY HEART" and "WILD."
After: 2/5
The three good songs kind of balanced the rest of the others. I am disappointed by her trying to go from dark pop to just pop music because it really doesn't do her voice or talent justice. Two out of the three singles she put out leading up to this album "JEKYLL AND HIDE" and "CHAMPION" set her up for failure. Her last album was so much better in comparison to this one, and she has truly let me down.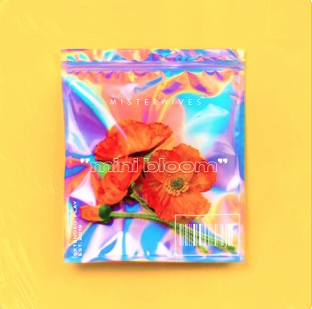 "mini bloom" — MisterWives
Before: ⅗
I have pretty high expectations for this group because their last extended work was two years ago, and their singles since then have been really good. Originating from NYC, this indie-pop band started in 2012 and has since grown a pretty big following. I am excited to hear their catchy upbeat tunes in this EP.
During: ⅘
This EP meets every expectation I set for it. I found the upbeat catchy tunes that I needed and a bit more too. The emotion in the lyrics truly tells a story about the journey that can be interpreted as someone getting over a breakup. It is uplifting and reflective and is a great positive vibe to have in your playlists. I don't have a particular set of favorites because all five songs are truly bops. "Coming up for air," "whywhywhy" and "the end" are all happier-sounding songs, but that doesn't mean that "find my way home" and "stories" aren't good: They are all guaranteed to resonate with many listeners.
After: 5/5
MisterWives really did themselves a favor releasing this EP while on tour with Twenty One Pilots, as it sets them up for their headlining tour success. Every song is a carefully crafted blend of dreamy, truthful lyrics, fruity chord progressions and upbeat rhythms. Overall, it was a super enjoyable EP to listen to, and I definitely would recommend and listen again.