Marvel has undoubtably been one of the most popular franchises of the past decade, with the Marvel Cinematic Universe grossing almost $5 billion worldwide in 2019 alone. While Marvel has been dominating film and television in the 2010s, aside from a slew of mobile titles, it has rarely touched the realm of video games.
That is, until recently.
While last year's PS4 exclusive "Marvel's Spider-Man" gave players the opportunity to immerse themselves in the world of one hero, the recently released "Marvel Ultimate Alliance 3" features over 35. The long awaited third entry in the cult classic "Marvel Ultimate Alliance" series has finally returned, and it has returned with a bang.
The game centers around a huge cast of recognizable and obscure Marvel heroes teaming up to try and keep the infinity stones away from the mad Titan Thanos and his army of villains. Throughout the course of the game, players ventures through a slew of fan favorite Marvel locations such as Wakanda, Avengers Tower and the Xavier Institute.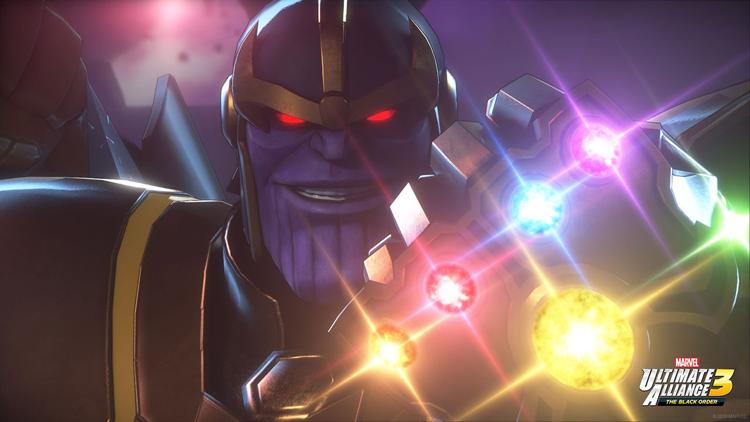 The game's story is nothing to write home about, but it does provide an entertaining excuse for the huge amount of fan service featured in "Ultimate Alliance 3". The biggest complaint I have with the story is less about the plot itself, but more about the mixed bag of voice acting that is featured throughout the game's ten chapters.
"Ultimate Alliance 3" has the biggest combination of awful and fantastic voice acting that I have ever seen in a piece of media. Some voice actors, such as Yuri Lowenthal, Steve Blum and Nolan North, reprise their roles from past projects and encapsulate their characters perfectly. Others, however, such as Vanessa Marshall, give line deliveries that literally made me say out loud "Was that the best take they could get?"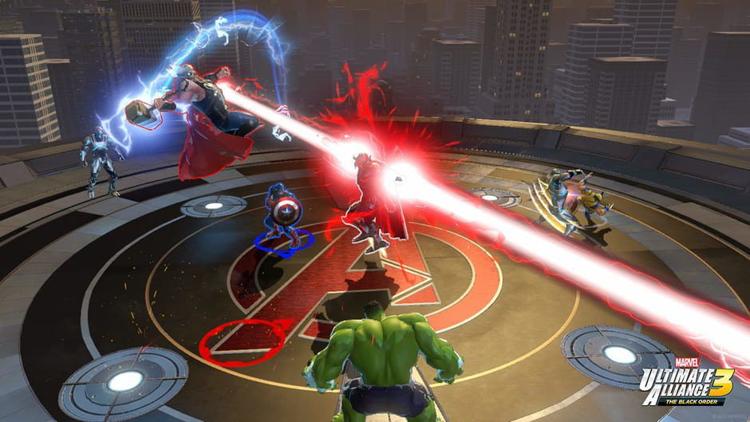 While the game's predecessors featured a more realistic art style, "Ultimate Alliance 3" is far more cartoony. This helps to separate it from the Marvel Cinematic Universe and cement it as its own experience. While the game's graphics certainly aren't revolutionary, they get the job done while being visually pleasing.
At the end of the day, however, "Ultimate Alliance 3" is a gameplay focused game. While some might find it repetitive, I never got tired of hacking and slashing my way through waves of enemies as my favorite superheroes.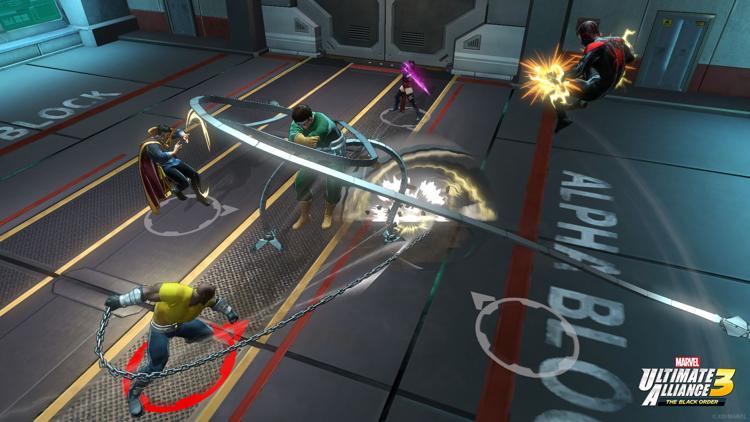 The game features teams of four heroes at a time, allowing players to either play solo or with four friends. While four player multiplayer is a ton of fun, it is easy to lose track of your character, which leads to a lot of confused button mashing. The game's lackluster camera doesn't help with this issue either.
"Ultimate Alliance 3" is a simple game on the surface but allows for a huge amount of micromanaging and min-maxing. Each character has a light and heavy attack, along with four unique special moves which take up energy when used.
These attacks can be buffed with an incredibly large skill tree which affects all characters, along with a character specific upgrade system. If you add on the further extensive Iso-8 crystal buff system, it becomes clear that you can really get in the weeds with this game and personalize your experience.
One thing that disappointed me about the game was its pace. Early on I felt as if I was progressing through the game at a fast rate and would finish it rather quickly. Once you get into further chapters, however, the levels of enemies become much higher than your heroes.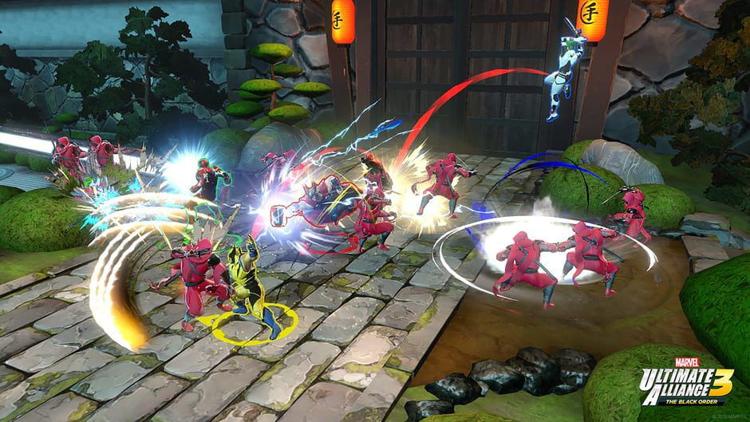 For instance, when I made it to a certain chapter, the recommended level was around 25, with most of my heroes being between 15 and 19, if not lower. This led to unnecessary grinding in the game's challenge missions, which padded out game time but tested my patience.
The harsh jump in level requirement for missions also makes it hard to play the game as all the available characters. While initially I intended to switch my team every chapter, it quickly became apparently that doing so would lead to under leveled characters and more grinding, forcing me to stick to the same four characters for nearly the entire game.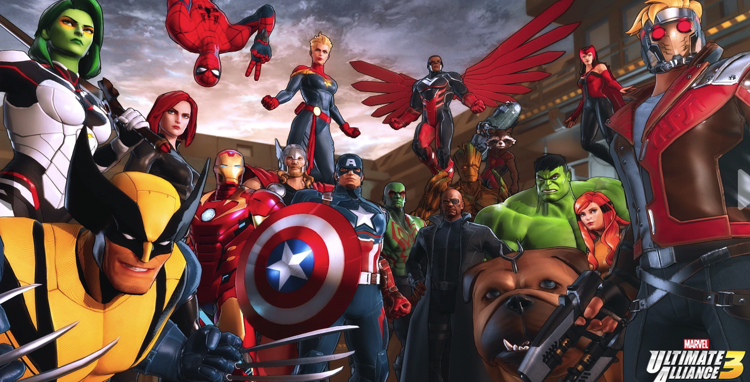 Overall, I really enjoyed my time with "Marvel Ultimate Alliance 3". While the game isn't perfect, it provides an entertaining story full of fan service and fun gameplay. "Marvel Ultimate Alliance 3" is a must buy for any Marvel fan, despite a few flaws which keep from truly being great.
7.5/10