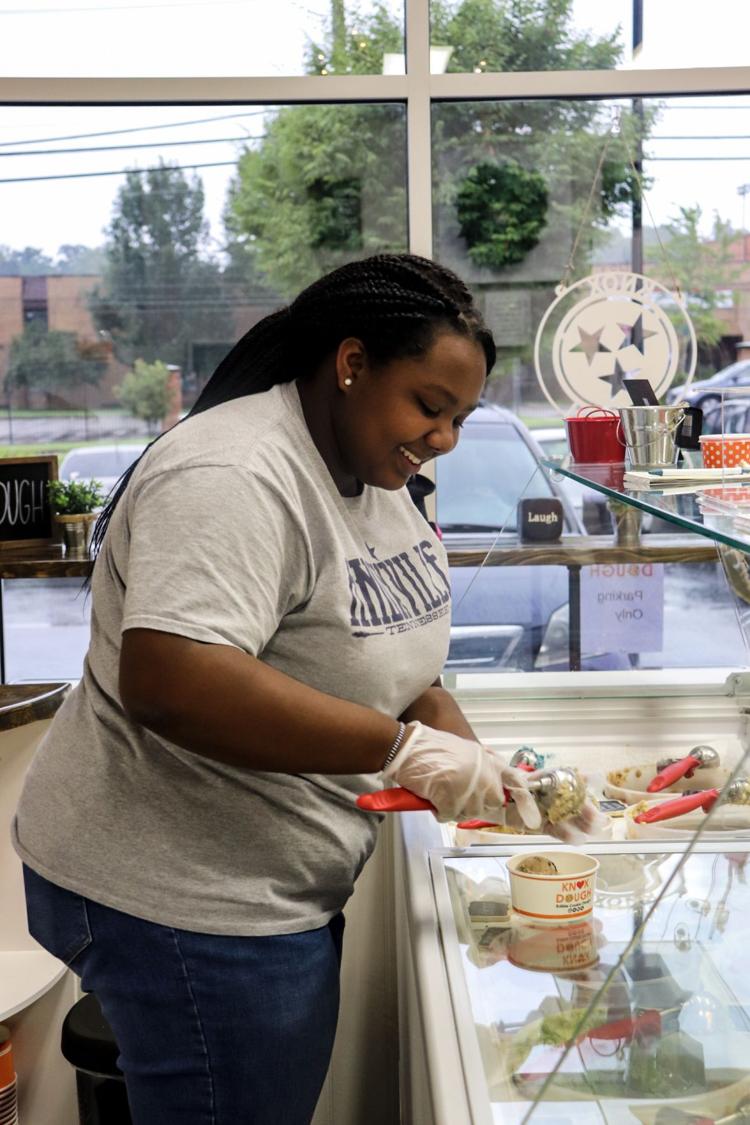 There are new things happening with the local dessert scene, and we've got the scoop! Here's everything you need to know about Knox Dough--a Knoxville food truck favorite which has recently expanded to include three store locations.
Janet Curtis had the idea of opening a cookie dough shop in Knoxville a little over two years ago, and that idea has since grown into a family business adored by the local community. Knox Dough started with handheld cooler and a homemade recipe, but the product was so popular with local vendors that they had to expand quickly.
In the first year, Knox Dough went from made-to-order meetups to a wildly successful food truck which has vended at UT football games and sorority events, as well as local off-campus events.
The cookie dough recipe was developed by Curtis herself, and is completely safe to eat. It is made egg-free and with a special heat-treated flour, and it comes in a variety of flavors. Also offered in the shop is rolled ice cream, a unique dessert originating in Taiwan which, according to the Curtis family, tastes great with a little cookie dough mixed in!
Husband Steve Curtis stresses the importance of the shop's impact on the community in Knoxville. Not only is choosing Knox Dough over a commercial franchise supportive of the local economy, but the Curtis family has been able to establish a stronger relationship with the people of their hometown.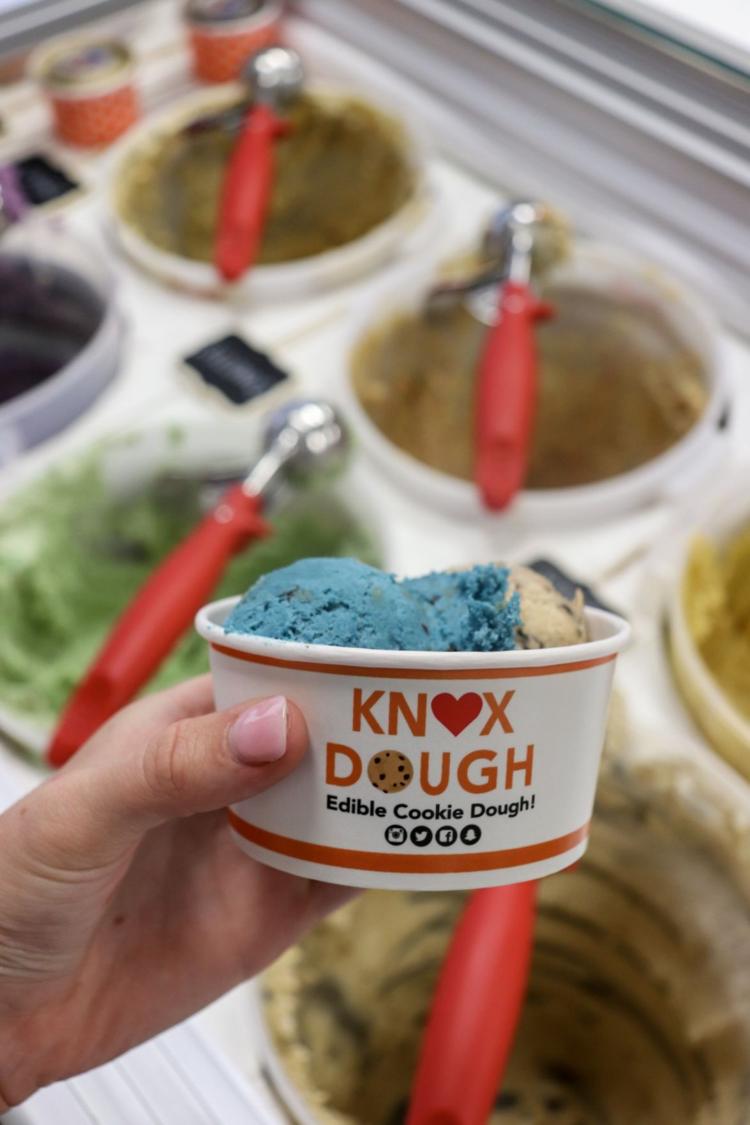 "We have a good connection with our customers," Steve Curtis said, "and we're here to connect with others."
The family has used the same local muralist, Gale Hinton, in all three of their store locations. Hinton has worked in the area for more than 40 years and was commissioned by Knox Dough for her stake in the Knoxville community.
On Oct. 15 of this year, Knox Dough's Kingston Pike location will celebrate its first birthday, but the Curtis family doesn't plan on slowing down anytime soon. In the first year alone, they opened three Knox Dough stores, and they are currently planning to open a fourth. Knox Dough's Sutherland Avenue location is less than four miles from UT's campus, and the Curtis family urges students to come and out and try their desserts; Janet and Steve consider themselves huge Vols fans and would love to see more kids from campus at their store locations. . There are also locations on Kingston Pike and, as of this past Sunday, in Sevierville.
The stores have a homestyle feel, complete with games for kids and walls lined with uplifting quotes and photographs. Curtis explained that the goal of the store is not just to sell cookie dough, but to create a familiar environment where people can come to escape.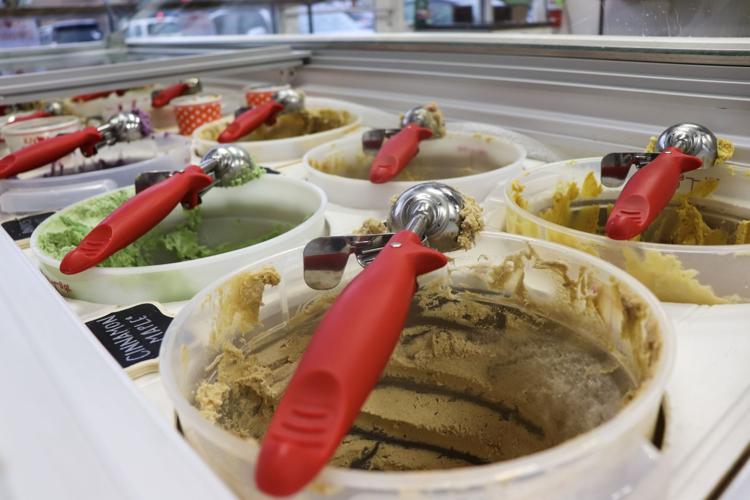 If you are looking to enjoy some cookie dough, Knox Dough offers both vegan and gluten free options, and Janet Curtis recommends Pumpkin Cheesecake, although she enjoys all the flavors.
"Everything is local, fresh, and homemade," Janet Curtis said.
With a broad range of flavors and the recent addition of the rolled ice cream, there is sure to be something for everyone at Knox Dough!