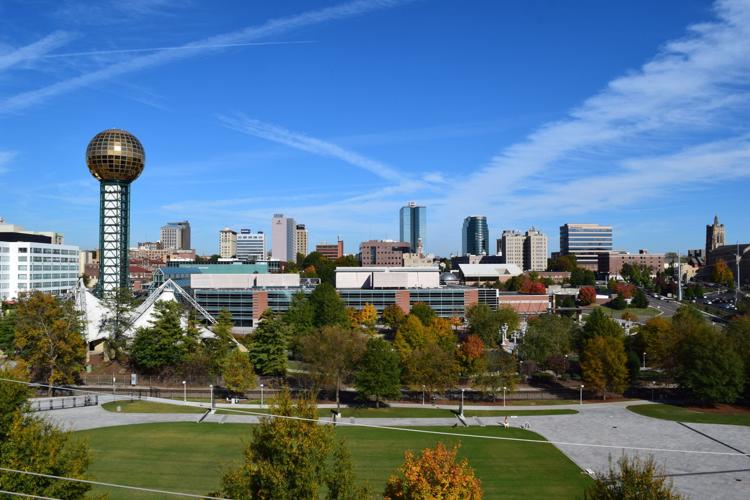 As Knoxville enters a new decade, it must address its increasing homeless population and affordable housing issue.
That's what Knoxville's Community Development Department aimed to do with it's 2020-2025 Five-Year Consolidated Plan.
Knoxville's Community Development Department invited city leaders and community members to a public meeting this Tuesday at the John T. O'Connor Senior Center, where they went over their plan to improve Knoxville's housing situation over the next five years.
The meeting began with presentations by Linda Rust, the Community Development Administrator, on community suggestions.
According to Rust, lack of affordable housing options was the primary cause of homelessness and housing issues in Knoxville.
"The primary reason cited by people experiencing homelessness was a lack of affordable housing," Rust said, referring to data collected by Knoxville Homelessness Management Information Service last year. "604 people, or 23% of respondents, cited that as the number one reason why they were homeless. Second to that was mental health or health reasons."
To address rising homelessness, the CDD will use funds assigned by the U.S. Department of Housing and Urban Development through multiple housing programs.
The plan's goals are to reduce and prevent homelessness, stabilize and revitalize neighborhoods, create economic opportunities and enhance availability, accessibility and quality of affordable housing.
Stephanie Welch, Knoxville District 1 councilwoman, commented on the city council's role in implementing the Community Development Department's plan. According to Welch, the city council can propose adding additional funds to the housing reliefs effort via their budget proposals.
"As we understand what our communities are asking for, we can be advocates for our districts and our city as a whole," Welch said. "The biggest responsibility that the city council has is in passing a budget every year."
To combat homelessness, the CDD wishes to establish permanent housing, create rapid rehousing assistance and create emergency shelters and services for those in states of homelessness.
Becky Ward, the Director for Community Development, commented on homelessness relief efforts, saying that programs emphasizing permanent housing are prioritized.
"We provide funds to various shelters — organizations that work with the homeless specifically ... helping individuals focus on getting into permanent housing. Sometimes that's a processing [taking] case management and a lot of hand holding," Ward said.
Stabilizing neighborhoods will involve partnering with community housing organization and providing cost assistance for new home buyers.
The CDD plan to grow economic opportunity by creating more construction jobs through house building. These efforts would also increase the availability of affordable housing.
Much of what the CDD suggested can come to be using the Housing Programs already in Knoxville, but Ward also commented on the creation of new housing efforts and organizations. New housing programs could emerge, but their existence will depend on the feedback Knoxville residents provide.
"Right now, we don't know what's out there regarding new programs. That's the purpose of this meeting," Ward said. "We'll be taking applications for funding next month. We may get some new, great proposal, but we don't know."
Attendees gave direct feedback after the event. The CDD encourages anyone with questions or concerns to contact them and inquire.