Parents — whether you're looking for a sweet treat to cool off after a hot game day or simply craving something to satisfy that sweet tooth, Knoxville's large selection of dessert restaurants has plenty to choose from while you're visiting your child. Here are some of our recommendations.
Pelican's SnoBalls
This icy oasis, located on Kingston Pike in the Bearden area of Knoxville, sells shaved ice cones, dubbed "SnoBalls," available in dozens of flavors. But beware — Pelican's does close for the winter season, so the company's shaved ice treats are only available while it's still warm out.
Duck Donuts
Not too far from Pelican's lies Duck Donuts. Break away from the monotony of Krispy Kreme with this donut shop located just 10 minutes from campus. The bakery has a great variety of toppings and flavors to choose from; in the company's words, there are a "Duckzillion" flavor options available at Duck Donuts. Additionally, the bakery's donuts are made to order, so they're always warm and fresh.
Cruze Farms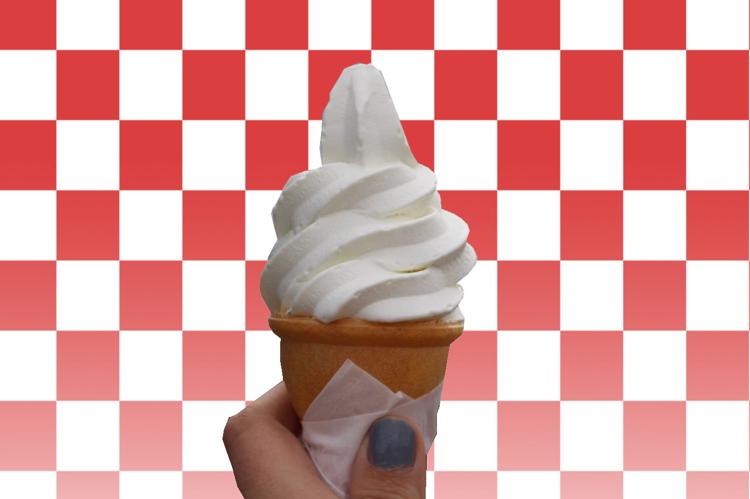 This downtown ice cream shop is adorned with red and white stripes and is manned by workers with matching uniforms. The shop is a local delicacy; based in Knoxville, Cruze's only locations are on Gay Street and Asbury Street. Cruze has a rotating array of flavors available, and you can keep up with what flavors are currently being sold in which shop on the Cruze Farms website.
The Phoenix Pharmacy and Fountain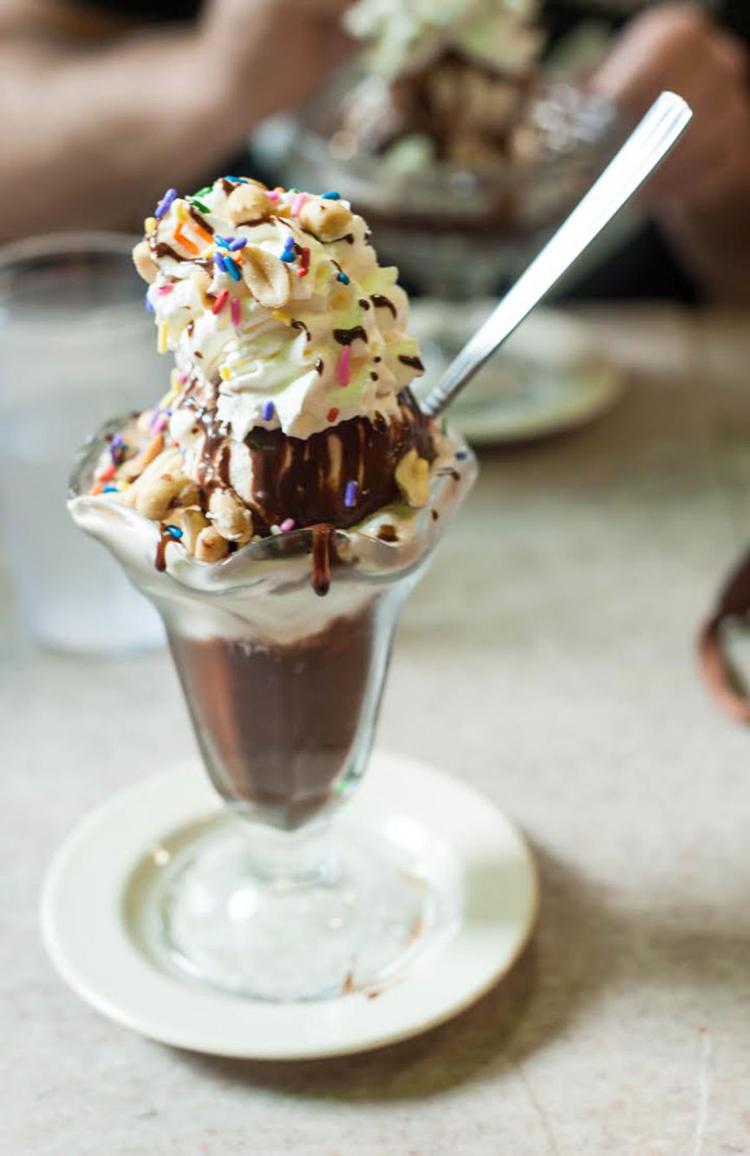 Also located in downtown Knoxville on Gay Street, Phoenix Pharmacy is indeed both a real pharmacy and a dessert restaurant. The fountain portion of the Phoenix offers an extensive menu featuring dozens of varieties of ice creams, milkshakes, floats and hand-mixed drinks. The restaurant is greatly influenced by its location in Knoxville and Eastern Tennessee as a whole. The menu includes a sundae called the Great Smoky Mountain and also two ice cream floats inspired by UT, entitled Big Orange and Circle Park.
Cinnaholic
This bakery, which was featured on Shark Tank, crafts delicious, customizable cinnamon rolls. Customers have the option to select their cinnamon roll's frosting; there are over 15 selections to choose from, and the repertoire includes everything from chai and amaretto to the more typical vanilla and chocolate flavors. Cinnaholic offers over 20 toppings to choose from as well. Additionally, the bakery sells vegan cinnamon rolls, cinnacakes, cookie dough and other baked goods.
Knox Dough
Knox Dough is a newer installation in the Knoxville dessert scene but a fascinating one nonetheless. This dessert spot produces egg-free, edible cookie dough. The cookie dough is placed inside of rolled ice cream and can be served in a cup or cone, and a number of toppings are available to complete the treat. Knox Dough sells 17 different flavors of cookie dough, including Fruity Pebbles, Andes Mint and Red Velvet. With the exception of holiday flavors, flavors are not rotated out of the shop and are available year-round.
NeverFull Waffles
And lastly, what has quickly become a campus sensation, NeverFull Waffles. This company is run out of a home in Fort Sanders, the neighborhood adjacent to campus, by several students and specializes in late-night deliveries of homemade waffles. The business is open for delivery daily from 10 p.m. to 4 a.m. Parents, if you're exhausted from a tough day of moving your child into their dorm or a long day of watching the Vols play in Neyland, this is the perfect option to satisfy that late-night hunger without ever leaving your hotel room. NeverFull Waffles can be ordered online at neverfullwaffles.com.