Knoxville was alive and bustling as the results of the Knoxville primary election were announced on Tuesday evening after residents went to the polls earlier that afternoon. Election night parties were held all over the city as candidates and supporters watched with anticipation to see who would win.
Knoxville Primary Elections
Who won?
No one did, actually. Since this is a primary election, a candidate would have to win more than 50 percent of the vote in the primary to win outright. However, that did not happen in any of Tuesday's races. This means the top two candidates in each race will face off against each other in a run-off election this November.
The closest thing the night had to winners, however, are Knoxville businessman Eddie Mannis and former chairwoman of the Knox County School Board Indya Kincannon.
After all the votes had been counted by late Tuesday evening, it was clear that no candidate surpassed the 50 percent threshold. Mannis received the most votes, ending with a total of 36.64 percent (7,005) of the vote. 
Since he did not receive more than 50 percent of the vote, he will face off against Indya Kincannon, who came in second place, in the November run-off election. 
Kincannon received 29.13 percent (5,568) of the vote, narrowly securing her a second place finish. Kincannon and Marshall Stair, a city councilman and litigation lawyer, were within percentage points of each other throughout most of the night. 
Who are they?
Eddie Mannis is a Knoxville businessman and lifelong Knoxville resident who, according to his campaign website, centers his campaign around creating and maintaining safe neighborhoods, ensuring that Knoxville is "economically vibrant" and emphasizing that Knoxville must be "people-focused."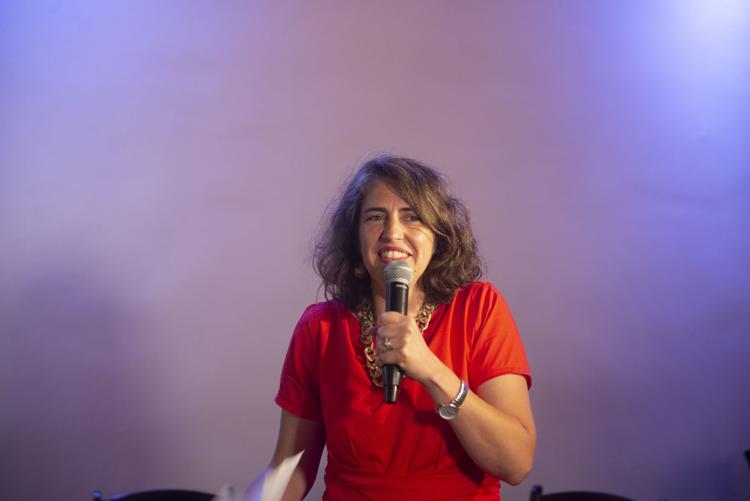 Former chairwoman of the Knox County School Board Indya Kincannon had similar policy stances, some centered around safe neighborhoods and "sustainable economic development," but she also centered her campaign around education reform and transparent governmental practices. 
Kincannon hosted her own election night party on Tuesday in downtown Knoxville. In between the thunderous applause of her supporters when the election results were announced and her victory speech, Kincannon managed to answer how she would work with UT campus leadership if elected mayor in November.
"I will continue working [with the University] to bring students to the city and bring the city to students," Kincannon said.
Who lost?
While no candidate won the election on Tuesday, several candidates will have no choice but to call it quits after Tuesday's results.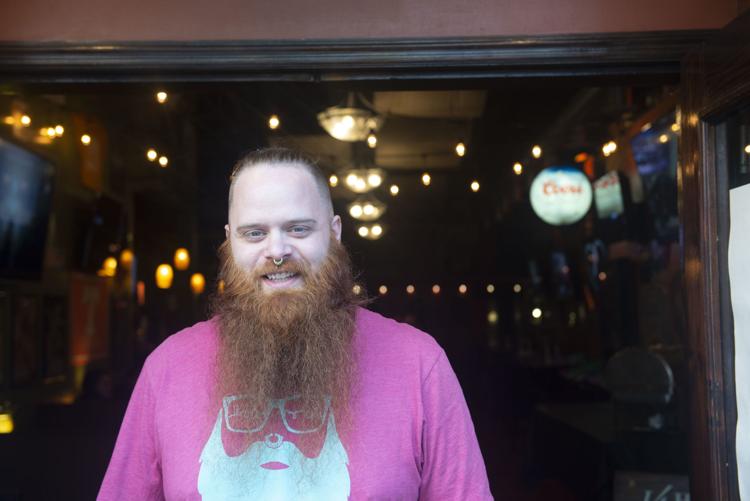 In the mayoral race Michael Andrews, Fletcher Burkhardt, Calvin Taylor Skinner and Marshall Stair will suspend their campaigns. 
In a small bar nestled tightly amongst the tall, downtown buildings, Fletcher Burkhardt also hosted his own election night party. Guests enjoyed tacos and beer in a laid-back setting, which is quite suiting for Burkhardt. 
"I'm not a conventional candidate, but it seems like [in the] the climate of the political world we need more nontraditional officials in office," Burkhardt said. "If I lose, I won't be surprised. If I win, I won't be surprised. But, if I win, I will definitely be having an extra beer."
Marshall Stair came just 411 votes short of second place on Tuesday. Considered a frontrunner for most of the race, the defeat was shocking.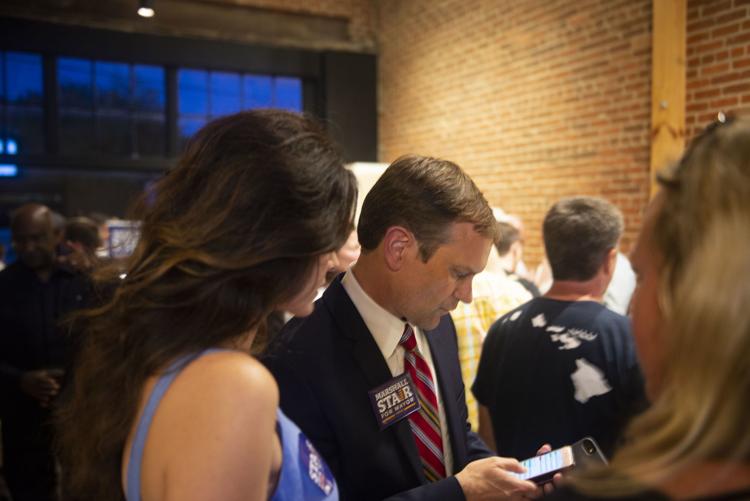 For much of the night, Stair and Kincannon were neck and neck. The atmosphere at Stair's election night party was electric. He entered the room to an eruption of clapping hands and smiling faces, but that energy dwindled as the night went on and it became clear that Kincannon narrowly won second place. 
What about the city council?
Much like the mayoral race, there were no clear winners in the city council races on Tuesday. All but one of the races had only two candidates, meaning they both will be moving on to the run-off election in November. 
However, one city council seat, At-Large Seat C, had five candidates running. In a narrow victory Amelia Parker won the most votes, receiving 29.85 percent (5273) of the votes cast. In second place, Amy Midis received 29.08 percent (5137) of the votes cast. 
They will appear on the ballot in November, leaving behind the three other candidates for At-Large Seat C: Hubert (Frazier) Smith, Bob Thomas and David Williams. 
What comes next?
The run-off election will not take place until November, so for the next three months candidates will continue to campaign until election day. 
Just as it did on Tuesday, the mayoral race will definitely take center-stage in November. While Kincannon plays a catch-up game where she is almost ten-points behind, Eddie Mannis is the current frontrunner. 
For information on how you can vote in the November election, visit knoxvotes.org.