Jack Neely knows just how much history can lie within just three city blocks.
 A local historian and UT alumnus who has written numerous books on the history of Knoxville, Neely serves as the Executive Director of the Knoxville History Project. He is also somewhat of a legend in his own right among Knoxvillians, the kind that never gets properly introduced at his own events because, as the saying goes, he needs no introduction.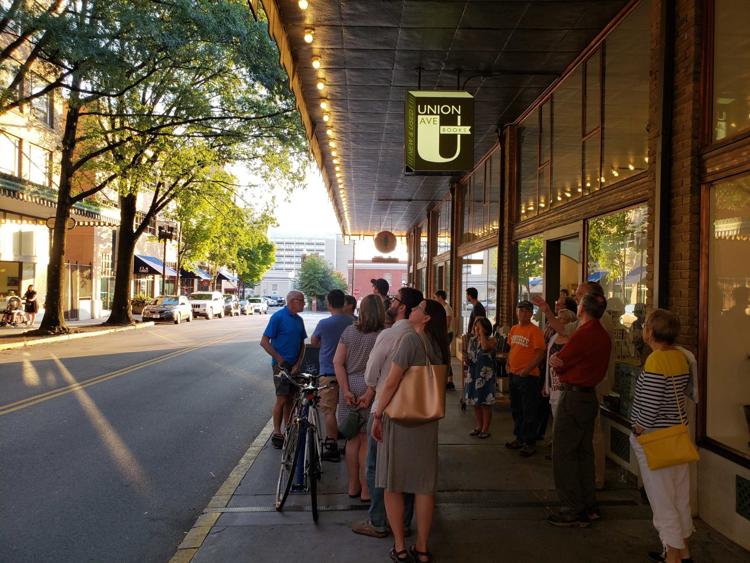 Such was the case Friday night at Union Avenue Books, where Neely led a short talk and a walking tour entitled "The Mysteries of Union Avenue" before a generous crowd of local history buffs. Once Neely stepped to the mic, there began an hour of hushed fixation, punctuated only by occasional laughter, as he told stories about the history of Union Avenue that ranged from humorous to shocking. 
 "Union Avenue has seen the full spectrum of human life," Neely said. "For such a small place, almost everything has happened here."
 Though Union Ave occupies only three city blocks in downtown Knoxville, it is home to some of the Scruffy City's most memorable stories. In the conversational style of a popular historian, Neely told stories of racy burlesque shows at the Roxy Theatre, a popular clown named "Webfoot Watts" who told illicit jokes and handed out pornographic images, and Civil War soldiers who floated into Knoxville and caused trouble.
 These stories, while certainly entertaining, serve the deeper purpose of connecting Knoxvillians to their home and lending the city a sense of identity says Paul James, Director of Development for the KHP.
 "If you're interested in making a connection with a place cause you want to live there or raise a family or work, spend your entire life there or even visit somewhere, it's the buildings and the streets and it's the stories that inhabit a city, and we tell those stories through the Knoxville History Project," James said.
Though many regulars at Neely's events have lived in Knoxville for years, they find that through the work of the Project, they can still learn a good deal about their city. Shortly before stepping out of the bookstore and onto the sidewalk for the walking tour, Lola Burrows, a graduate of UT, noted how the project has helped her broaden her knowledge of her own family and of the place she calls home.
 "I've lived in East Tennessee most of my life, but there's things I never realized, never took the time to learn," Burrows said.
 However, the Knoxville History Project is not just for locals or longtime Knoxvillians. The non-profit hosts events open to the public throughout the year and has even enlisted UT students for historical research in the past. Paul James hopes the relationship with students and faculty at UT will continue, because connections are really what the Project is all about.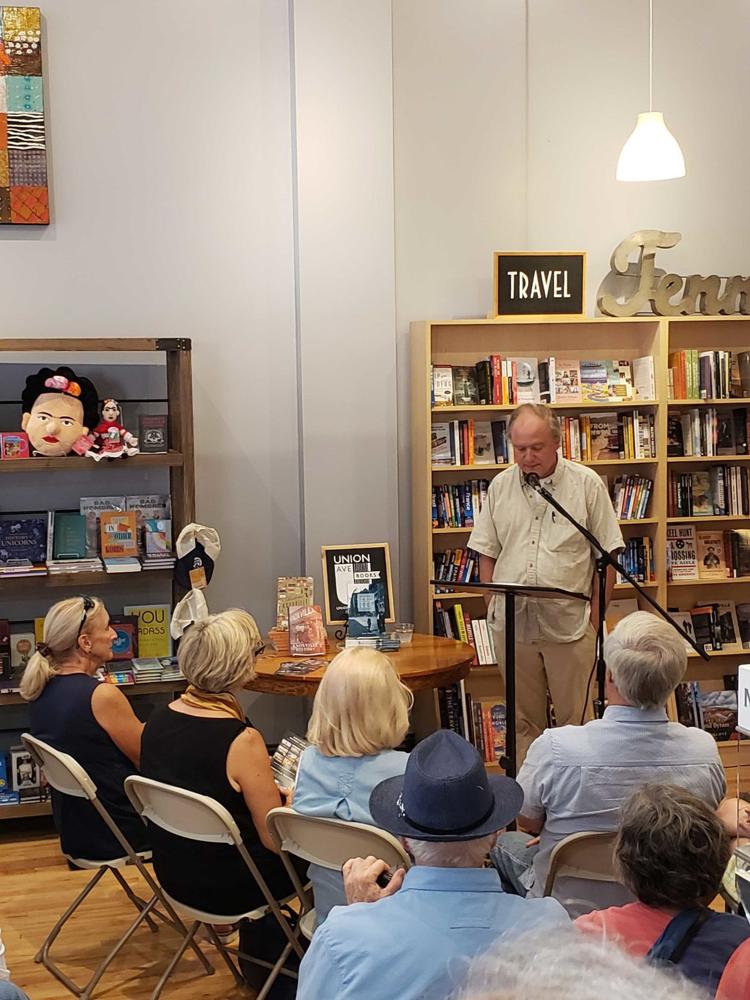 "The past is very complicated, and to understand it, you make connections," James said. "There's a myriad of connections."