Grab your passport for a tour of Asian countries at the 6th annual Knox Asian Festival next weekend.
Walking into World's Fair Park on Sunday, August 25, festival volunteers will equip you with a passport to fill out as you hop from country to country during the day-long festival. The festival will kick off with a parade from the World's Fair Park amphitheater to the Festival Lawn Stage at 10:30 a.m. before a lineup full of performances begins.
Embracing a feeling like that of Disney World's Epcot, festival founder and executive director for this year's festival Kumi Alderman said the festival is bigger than it ever has been, with attendance expected to exceed last year's record-breaking 40,000 attendees.
"We grew every year," Alderman said. "And then the good things about this festival is we bring in economy, big economic impact. Visit Knoxville has a report saying..they have some calculation saying how many people came to the festival and how that impacted Knoxville.
Alderman credits UT with the festival's growth from around 3,000 attendees its first year, adding that students have helped the festival grow into a Knoxville-favorite.
"They are helping our festival, but I think that this can help them to be proud of their own country, too," Alderman said. "So I think it's a given, it's just a good partnership. I really appreciate the University of Tennessee."
Director of Communications and Marketing and UT Chancellor's Assistant Rachel Rui was a student volunteer during the festival's first year, and said the festival helped her find the local Asian community that she wasn't able to find on her own.
"I met so many good friends and we started working together and then volunteering and really also bringing the local people, local community and, and like for them to open up to us and for the Asian community to outreach through the festival, it's just amazing feeling," Rui said. "I think it's a sense of mattering and belonging that's above everything."
Mattering and belonging sits at the core of the festival's mission, which looks to cultivate a harmonious society "for everybody who lived here or even visitors and people passing through."
"We're making sure to bring diversity to the community," Rui added. "And at the same time, you know, make people who are already here feel like they belong here and enjoy the life here."
Rui said the biggest support has come from the sponsors and partners of the annual festival.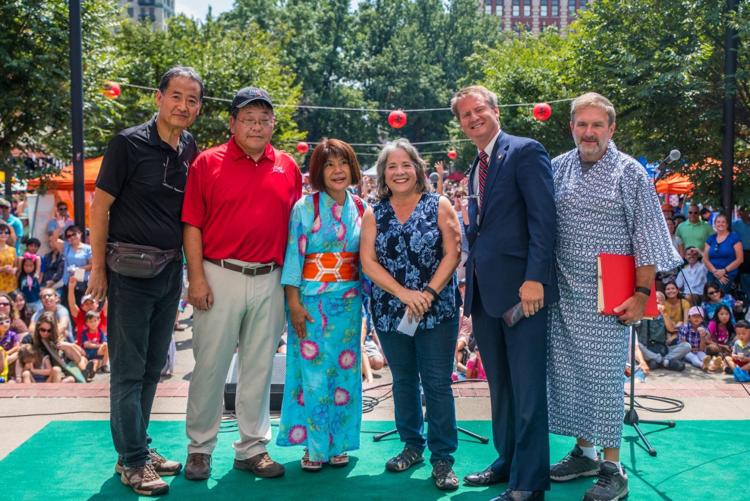 "Mayor Rogero really helps us as a sponsor, helping the past few years and trying to advocate for the festival, giving us space downtown. Also, the police department helping out to gather security, everything settled over there and this year, Visit Knoxville," Rui said. "So definitely sponsors and local vendors are helping us to make the festival."
Alderman will recognize Mayor Madeline Rogero on Saturday, adding that "she came every year to support us."
Other partners for the 2019 festival include Visit Knoxville, Regal, UT's Center for International Education and the Knoxville Museum of Art.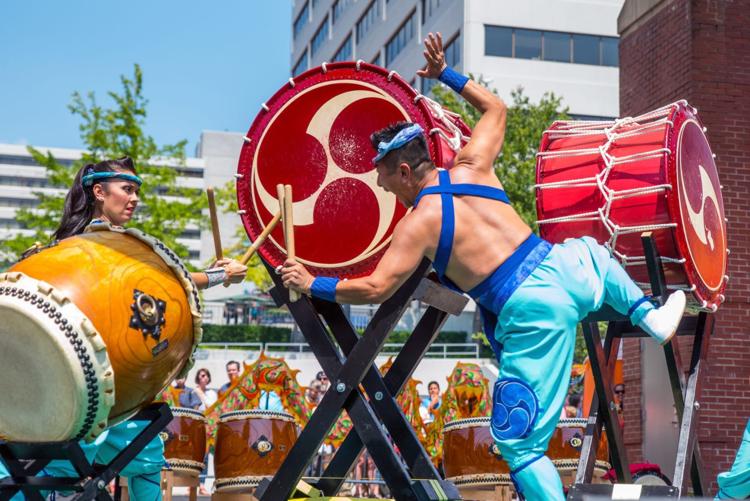 Performances, food vendors highlight festival day
Performances will litter the rest of the day after the parade reaches the amphitheater, including entertainment at the amphitheater and Festival Lawn Stage. Performers include the Cedar Bluff Middle School Orchestra, NY Chinese Traditional Art Center, WAH LUM Kang Fu, Korean Fan Dancers and Miss.Take. A full lineup can be found here.
"I think definitely performance wise (the festival is) gonna be bigger and better than ever," Rui said.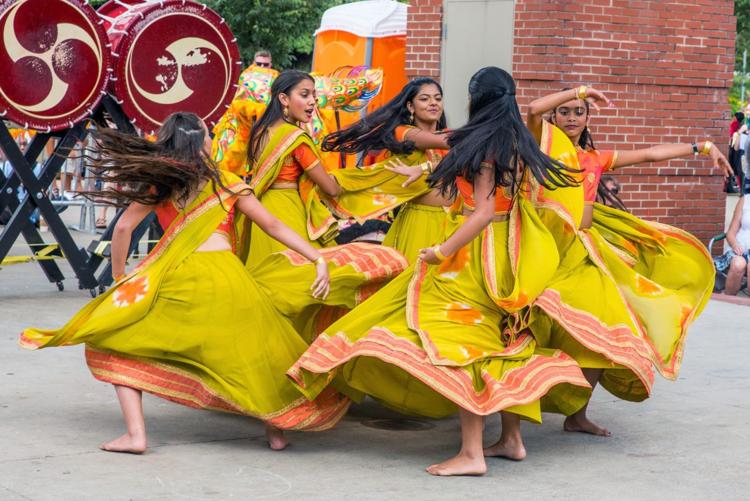 And as much as the performances will attract attendees, so will the carefully selected food vendors set to sell Asian foods on the performance lawn.
"We are quite picky about the food vendors," Rui said. "We wanted to provide people with authentic Asian flavor, so we're not offering your typical like a fair or festival foods."
The food selection has grown to almost 30 food vendors for this year's festival in comparison to the handful at the first annual event. Food vendors include Ramen Bones, Sushi Yoko, Hey Bear Cafe, DaddyO's Fresh Filipino Food Truck and Rainbo Shaved Ice. A full list of vendors can be found here.
In between performances and snacks, attendees can visit the marketplace to immerse themselves in a cultural center, complete with products from various countries and cultures represented at the festival.
Seminar, film screening to start festival weekend
The festival weekend will kickoff with a business seminar Friday, August 23 at 1 p.m. at the Knoxville Chamber. Masami Tyson with the Tennessee Department of Economic and Community Development will speak.
Tyson, who joined as Global Director of FDI and Trade in 2018, will share what she does on a day-to-day basis, including managing international offices that identify companies interested in doing business in Tennessee, recruiting international companies and promoting economic development, along with serving as the contact when issues arise related to trade.
Those interested in the free seminar can sign up here.
On Saturday, the first annual Knoxville Asian Film Festival will showcase local work at the East Tennessee Historical Society and Museum from 10 a.m. to 4 p.m. Attendance is free and open to the public.
Films include a story of Asian immigration to America in "Home from the Eastern Sea," a cooking demonstration in "Asian Style Grilling," and a deconstruction of Asian-American stereotypes in the documentary "The Grace Lee Project." A full lineup can be found here.