College can be hectic. Attempting to balance classes, jobs, and extracurriculars often forces students to crunch for extra minutes. In an effort to save time, many opt for faster methods to fulfill daily necessities.
Unfortunately, this means that many college students don't take the time to eat quality, fresh food. Instead, they frequent fast food joints which can be found in abundance on campus.
However, UT students looking to enjoy fresh, delicious comfort food need look no further than the small, curiously named deli on South Gay Street: Frussies.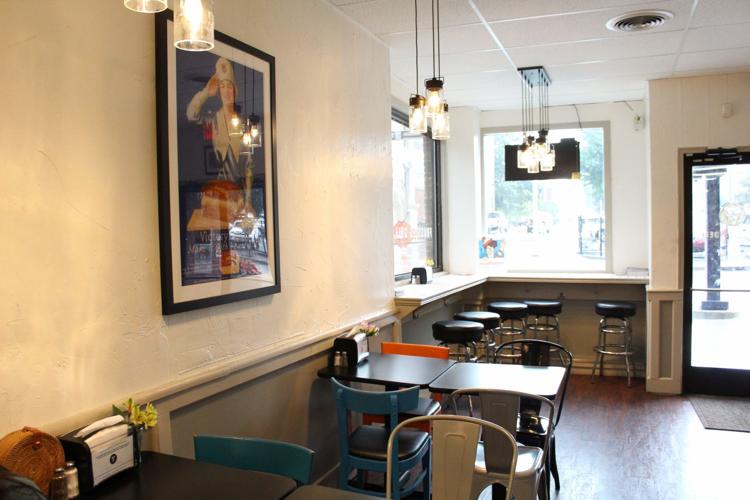 It's true that good things take time, and it's especially true when talking about good food. Frussies owner and chef Jay Brandon knows this; however, he has a daily schedule that makes getting some handcrafted sandwiches a little bit "faster" for Frussies' customers.
Every morning, Monday through Saturday, starting at 5 a.m., Brandon can be found in the deli preparing fresh batches of breads, baked goods, and hand cured meats before the masses of hungry lunch eaters arrive when Frussies opens at 11 a.m. Though he admits the strenuous process can be tiring, he feels it gives Frussies its unique flare.
"I think what sets us apart in a lot of ways is the freshness of the bread being baked everyday, you know, made from scratch here," Brandon said of the deli's dedication to preparing fresh food. "Definitely the roasting and curing of our own meat."
Brandon not only instills the importance of taking time in the preparation of his food, but also in the sourcing of the ingredients he puts into them. All of Frussies ingredients are products of the USA, aside from the salami, which is purchased from Italy. Brandon also buys local as often as he can, because, to him, it's all about the "big picture."
"Supporting local does so much. Going to the farmers market to get your produce, yes you're supporting someone that lives here, but you're also lowering your carbon footprint. I think that's the big picture," Brandon said. "We want to try to stay local, small, do a good service for the community, and help everyone enjoy some good sandwiches along the way."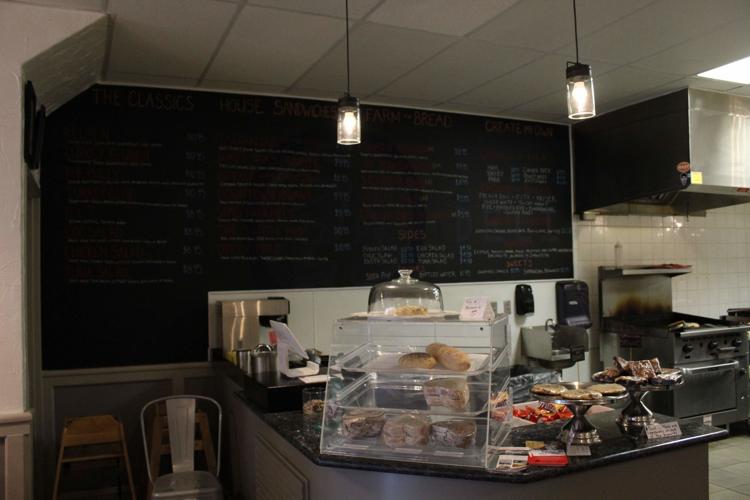 Quality and freshness aren't the only areas in which Frussies Deli puts forth the extra effort. They boast a menu full of creative sandwiches with equally creative names, such as the "Humdinger" and the "Dirty Bird," to name a couple. Brandon feels it's important to offer downtown customers something more than what they'd find elsewhere.
"We try to offer something a little different than you'd get at your chain sandwich joints," Brandon said. "We just try to do something kind of special to downtown and the people the work down here."
Although Frussies is relatively new to its home on South Gay Street, the deli has been dishing delicious sandwiches since 1986, when New Jersey native James Dicks opened up the original Frussies Deli in Gatlinburg.
"He was your quintessential New Jersey, New Yorker guy," Brandon said. "Really harsh, kind of tongue in cheek humor, but he was good as gold as far as I'm concerned."
Brandon first discovered Frussies Deli while a UT student himself, after Dicks relocated to South Knoxville. While Brandon definitely has some true enthusiasm for a Frussies sandwich, admitting to eating half of one every day and detailing his admiration for the Italian Sub by labeling it his "first love," it was the camaraderie that he found in his friend, owner James Dicks, that kept him coming back. After Dicks was diagnosed with cancer and subsequently closed the beloved deli, that relationship would be what ultimately drove Brandon to reopen the doors.
Today, because of the friendship that formed from his own time spent visiting Frussies Deli, Brandon said he understands how important it is to maintain that kind of atmosphere within his shop. He tries to provide his customers with the same experience Dicks provided him, that is, something even more than just fresh food.
"I've kind of fostered these relationships where (Dicks) left off. I've met tons of people that used to eat there," Brandon said."I've definitely tried to keep that atmosphere of like if you just want to talk or shoot the breeze like (Dicks) would we'll definitely do that when we can."
In addition to the welcoming, friendly atmosphere instilled into the deli, Frussies also has a unique vibe strong enough to rival any downtown foodie stop.
"It's kind of like I took all of my culinary training and just wound it all up and put it into the deli."
Thanks to both Dicks' origins and Brandon's time spent in culinary school in New York City, Frussies gives off an eclectic urban vibe that is just the right mixture of old school NYC and current downtown Knoxville—a mixture that is evident in both the sandwiches and the deli's decorative aesthetic.
"It was a very hip atmosphere with efficient service. Quick and affordable," junio studying supply chain management Blake McKinney said. "I plan to go back soon."