Knoxville is home to many different breweries, many focusing their products on beer, whiskey and more; however, a new unique beverage company has opened in Knoxville with a charitable mission.
Flying Panda Specialty Beverage Co. is dedicated to producing quality cocktails, as well as giving back to the community and helping endangered species. 
The company is run by three managing members and a handful of other people helping in different areas, including one UT intern.
Michelle Porter, the founder and CEO of the company, graduated from UT in 2016 with a degree in microbiology. Porter was a bartender all through school, and she fell in love with the beverage crafting industry because of it.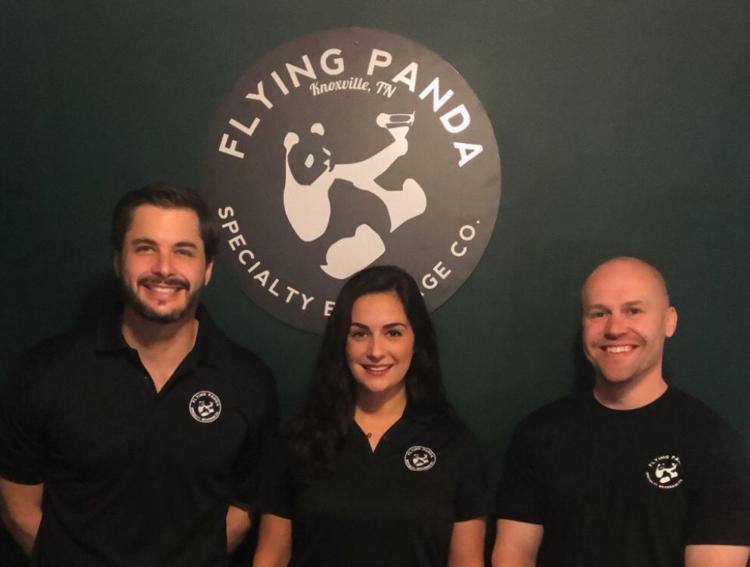 "I loved working behind a bar, but I felt like there had to be a way to make craft cocktails available to a wider audience and in a more convenient format," Porter said. "I would see situations where beer drinkers could easily just reach into a cooler and grab their favorite brew, while cocktail lovers who wanted real spirits, not just flavored malt, had to go through all the trouble of buying juice, mixers, their spirit of choice, ice, etc. Why not make that same convenience available to cocktail enthusiasts? So, we set about trying to create a shelf-stable cocktail in a can, and Flying Panda was born!"
When Porter began building the company, she knew that she wanted the business to be able to give back to the community. Her and her two partners decided to put a percentage of the proceeds to try to help the Giant Panda get off of the endangered species list.
"This happened from the collective work of an amazing group of people while we were still in the process of trying to get the company launched, so we decided to call the company Flying Panda and use each flavor to help a different animal on the vulnerable or endangered species list," Porter said.
Flying Panda has also partnered with Fossil Rim, a sanctuary that has made strides in educating on conservation as well as contributed to the conservation of more than 50 species.
"We wanted to find an organization where the animals got to live a high quality of life, and where the money we donated was guaranteed to go directly towards helping the animals… Fossil Rim was able to give us an itemized list of costs for the vet bills, food costs, and other expenses associated with these animals, and the money we donate to them goes directly to the species that the specific flavor is dedicated to," Porter said.
All of the products from the company are produced at Hexagon Brewing Company, where they are hosting a free concert series on Oct. 18 at 7 p.m.
John Born, one of the managing members of the company and a UT grad, commented on the motivations of the company. 
"Our company stands for delivering the best tasting ultra-premium cocktails, conveniently packaged in cans for on-the-go use at an affordable price, with the purpose of helping vulnerable and endangered animal species.  Each of our current products is a double, so you save money, calories and packaging by consuming less," Born said. "As a local business started by Volunteer Alumni, we love our Vols. We want to help create fun events in town and also give back to our immediate community in addition to helping animals far and wide." 
Flying Panda Specialty Beverage Co. products can be found all over Knoxville, and specific locations, as well as more information on the company, can be found on their website at https://www.flyingpandabeverages.com/.