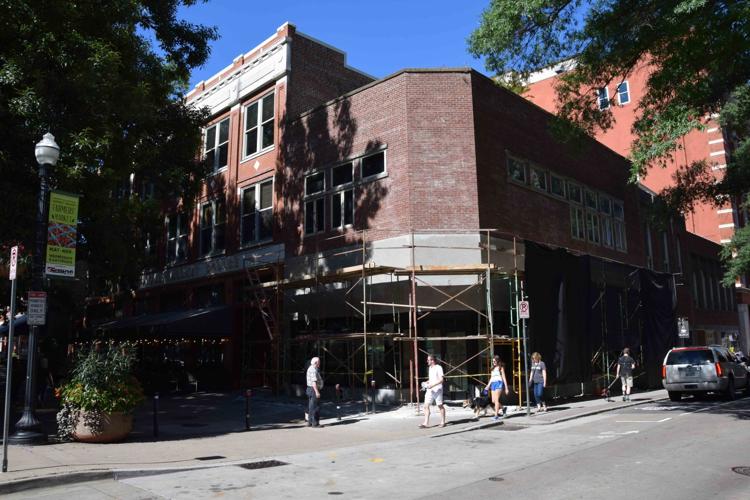 As Knoxville newcomers approach campus and downtown this year, some are rightfully mystified by the idea of a fast food restaurant that serves chili. It seems preposterous, but it is impossible to understand the fanbase that Petro's dining has created without trying the product itself.
Eating at Petro's will be easier for Knoxville students and locals alike with the grand opening of the Market Square location.
The Market Square location was set to open in late spring, but according to the president of Petro's Chili and Chips, Dale Widmer, the time frame has been pushed back to "no later than mid-October, depending on construction."
Kimberly Widmer, marketing director for Petro's Chili and Chips, described the scene the Market Square location will have.
"The new location will have a fun indoor eating space with a community table, standing bar and traditional chairs and tables that will accommodate plenty of folks. Outside, we're excited to have 18 seats on our new covered patio and a standing bar on the south side of our building. Because we're in Market Square, we won't have a drive-thru, but we are developing an app that will allow for a quick pick-up," she said.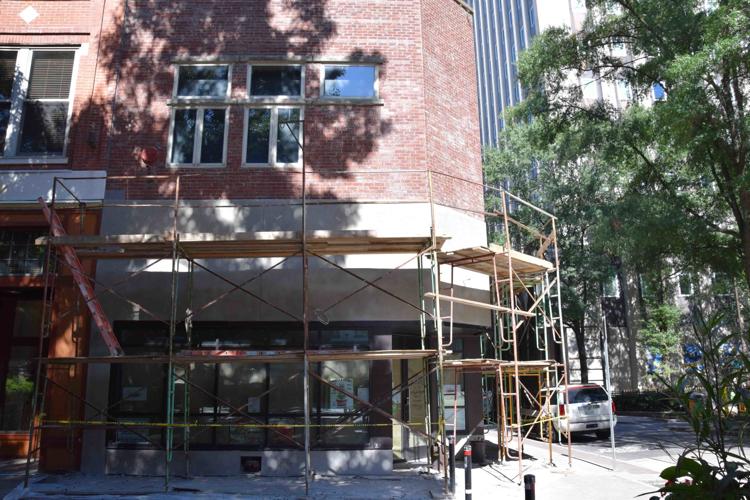 Dale Widmer says the choice to open a location in Market Square was easy.
"Lots of folks asked when we might move downtown, so we are encouraged and optimistic that our locally owned concept with its unique menu will be well-received," Widmer said.
Petro's became a Knoxville staple in 1982 when it was first presented at the World's Fair. At the fair, Petro's chili was served on an open bag of Fritos, but the menu has now grown to include baked potatoes, hot dogs, nachos and more.
Knoxville locals have supported Petro's from the start and are responsible for the restaurant's success. A location will soon be opening in Raleigh, North Carolina, but it is safe to say that Petro's Company will never forget its start in Knoxville, Tennessee.
"It's not often a community gets to have a 'first.' And 37 years later, we're still serving up the exact same thing that was born right near where the Court of Flags sits today. We're Knoxville-born, and have kept our concept close to Knoxville for all of these years. We have a deep affection for Knoxville, and feel that same love from the community," Kimberly Widmer said.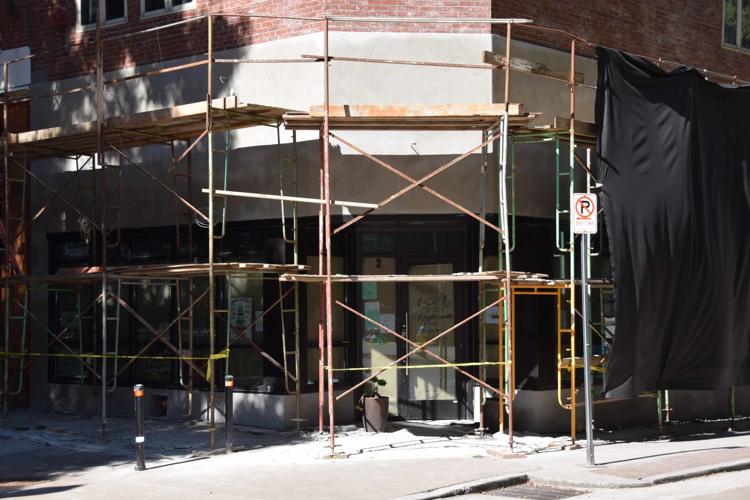 Petro's Chili and Chips has continued to support the Knoxville community for decades. The new location at Market Square will allow Petro's to continue to give back to Knoxville.
"We've been huge supporters of our area schools. For more than 30 years we've been inviting schools to partner with us as we offer free Petro's as incentives for their students, as well as support many of the area's athletic programs. We have strong ties to the local Alzheimer's agencies and partner with them on their annual events," Widmer said.
Knoxville locals, get ready to support the newest edition to Petro's Chili and Chips in October at 2 Market Square Knoxville, TN 37902.Delicious food and a caring company awaits your arrival.