Sitting next to a mechanical bull underneath a glowing fluorescent Bud-Light lamp just hours before he was set to go on stage at Knoxville's Cotton Eyed Joe, Ben Danaher discussed the tragedy behind his music, his newest album and his thoughts about Knoxville.
Danaher, a Texas native, has been in the music business for awhile. He's been singing and writing his own songs for about fifteen years and claims his move from Texas to Nashville helped jumpstart his career.
After a few years in Nashville, Danaher released an album called "Still Feel Lucky," which put him on the map.
"'Still Feel Lucky' is really a snapshot of my first two years in Nashville," Danaher said. "The album deals with things like deaths in my family and several breakup songs."
In a short amount of time Danaher lost his brother and his father. His brother was shot to death in Texas in 2010 in a high-profile murder case. Two years later, his father died from cancer.
Several of Danaher's songs deal with the tragedies he has experienced in his life and some criticize his music for that, claiming his songs are too depressing.
When asked how he responds to that criticism, Danaher said, "We're here to feel things. It's why I listen to music. I gravitate toward songwriters who write the truth. Sometimes [the truth]'s a sad thing."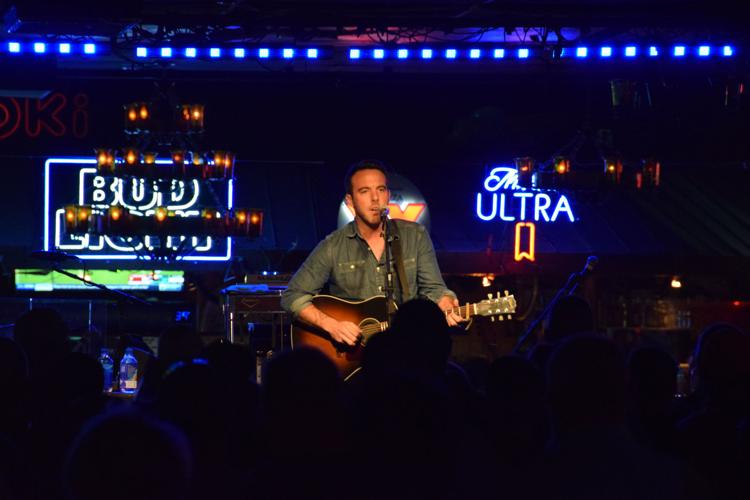 Since the release of his album, Danaher has been opening for country-star Aaron Lewis on a national tour, which is what brought him to Knoxville.
Danaher expressed his pleasure to be performing in the Scruffy City: "Anytime you can get in a vibrant, college town like this it can help you grow," Danaher said.
He stressed how great his tour mates are with keeping him grounded. Aaron Lewis's manager Ben Kitterman had some interesting things to say about Danaher and the tour.
"Aaron plays about 120 shows a year, and we've really enjoyed having Ben Danaher out with us. His songwriting really resonates with Aaron's crowd," Kitterman said.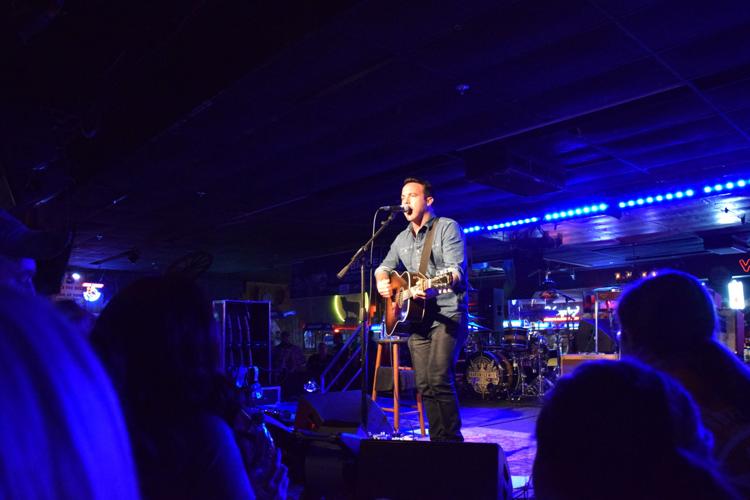 Danaher also discussed two songs which will be released soon, one called "Taught Me to Lie" and another called "Holding You Down."
All of the quotes and stories were just words until Danaher took the stage at the Cotton Eyed Joe, a rustic Knoxville staple, and poured his soul into his performance. With each word, Danaher's pain and heartache could be felt pouring out of him and into his music.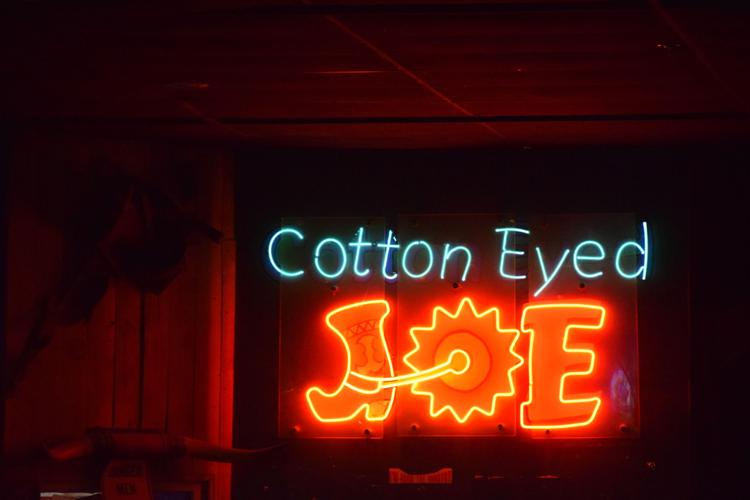 Most importantly, however, his passion for singing and songwriting was abundantly clear from the moment he walked on stage. The audience cheered between each song and truly seemed to form a connection with Danaher.
Ben Danaher's music can be found on Youtube, Apple Music and Spotify. For additional information on Danaher and his upcoming shows visit his Facebook page, https://www.facebook.com/BenDanaherMusic/.