While some people watched this year's Super Bowl for the actual football, many of us were watching for two reasons- The long-overdue Latina takeover of the half-time show, and the years most (well, only) anticipated commercials. It's time to go over the best of the best, and the commercials best left of the drawing board.
The Favorites:
Jeep: Groundhog Day
The most wholesome time-loop I've ever seen. It's charming, funny, and is able to tell a complete story with arcs and character progression in a minute. The repetition plays well into the perfectly paced comedic timing to create something that's just plain fun.
Procter and Gamble
This an eclectic mix of celebrities and cleaning brand mascots is simply a surreal experience. It's sound-mixing and camera work is very high quality, which elevates the experience from a spectacle to something with an artistic touch.
T-Moblie Mama Tests 5G
This commercial, while somewhat predictable, is full of genuine feeling reactions that really add to make a wholesome experience. Anthony Anderson and his mother deliver their hook or pitch lines in a way that feels natural. This ad has some of the best acting I've ever seen on a commercial and has inspired me to look into Anderson's work.
Toyota Highlander
This commercial has a running gag that I legitimately love. Multiple high-drama scenes filled with big emotions and certain death get interrupted by a middle-aged woman driving up in a Toyota and telling the would-be Martyr to get in. It's amazing to see all this massive tension just deflate in such a well-written and way.
NFL Inspire Change
This commercial isn't fun and snappy, it's raw and real. It's a heartbreaking tale of police brutality and life in the wake of it. The fact that the NFL allowed such a politically charged and real message is shocking.
Amazon Echo: Before Alexa
Ellen and her wife, Portia, ask what life was like before the modern convenience of Alexa to great effect. The incredibly grimy and dramatic scenes juxtapose the comedic elements incredibly well, even if they go on for a tad too long.
Pop-Tarts: Fixed it
Pop-Tarts essentially just let the most extra member of the Queer Eye Cast do whatever he wanted, and it's amazing. Every single element of this commercial borders on too much to great comedic effect.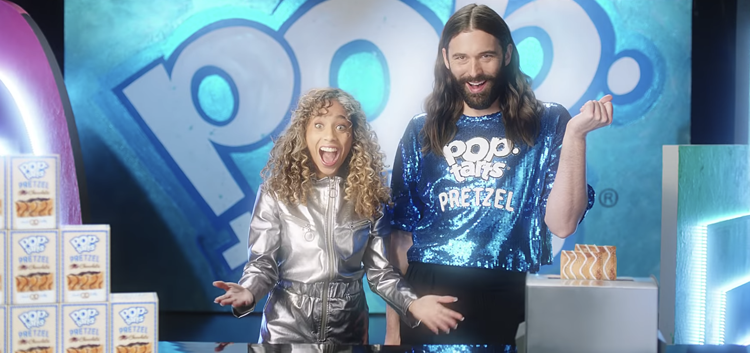 Google Assistant: Loretta
Wholesome, sad, and touching. While I may not like the software itself, I still found the commercial incredibly endearing.
Genesis: Farewell Party
Chrissy Teigen and John Legend are snarky icons. That's it.
Rick and Morty: Pringles
This literally reads as a clip pulled straight from the show probably for the better. It's not flattering at all to Pringles, but that's the beauty of it.
Hyundai Smart Park
Your favorite actors donning only slightly exaggerated Boston personalities, including the accent. That's it, and it's amazing.
The Flops:
Little Caesars: Best Thing Since Sliced Bread
Besides the fact that the commercial hinges on a phrase that was considered outdated a generation ago, the commercials humor is far too fast to comprehend, let alone to laugh at.
Fox: Toads
It just feels lazy, cheap, and awkward. While it is blissfully short, that still doesn't save it.
Planters: Baby Funeral
Why? It is the most pointless, desperate plea for attention and I hate it with my whole chest.

Mountain Dew Zero
It's one long, terrible Shining reference that's cheesy in the worst way. This needed to die in the cold.
Snickers Fix The World
It's tone is supposed to be cheery and fun, but it comes off as condescending. It's not terrible, but it lacks charm.
YouTube TV
It looks like a YouTube video made for a class project- cheap, compressed, and lacking any kind of entertainment value.
State Farm
This is nearly a shot-for-shot remake of the iconic Khakis commercial. There are callbacks to your success, then there are unoriginal blobs of mediocrity- this falls in the latter.
Square Space: Welcome to Winona
Winona Rider can do no wrong, but she came close with this commercial. It's incredibly long and had multiple teasers that lasted as long as other commercials. The production quality was great and advertising wasn't the worst, but the commercial veered into pretentious territory more than once. The concept was cute, it just needed to be shorter.
Coca Cola Energy
It's loud and colorful, yet manages to find a way to be boring. It's also a bit out of touch.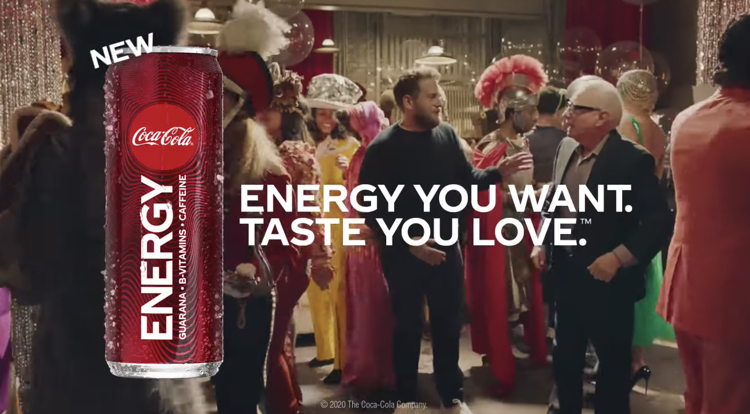 Rakuten
Viscerally uncomfortable and incredibly forced.
Minions: Rise of Gru
Loud and obnoxious without much substance. The trailer just tries way too hard to be "hip" and it's downright cringe worthy.
Amazon Prime: Hunters
The opening twenty seconds of the trailer is so unintentionally funny its uncomfortable. This trailer sprinkles in unsettling shots of possible Nazis with some genuinely quality shots, but it is not paced or edited terribly well.
Discover Card
Just splicing together clips of people saying yes or no is not entertaining — even if they are ripped straight from some of the best media of the decade.
Rocket Mortgage
I did not need surreal body horror. I did not need to see CGI artists trying to create the worst version of Jason Momoa possible. What I do need now is eye bleach.
What did you think of these commercials?
For more media coverage, please continue reading The Daily Beacon.