Contrary to popular belief, Valentine's Day does not have to be a stressful day of gift giving and full pay check dinners. Although Valentine's Day is known for its materialistic attributes, there are still ways to enjoy the company of your partner without breaking the bank. Knoxville is filled with cheap but memorable options for you and your loved one this Valentine's Day.
Dinner on the Lawn
Take advantage of the beautiful open spaces on campus to set up a dinner under the stars for you and your S.O. Whether it be the greenery by HSS or Magnolia Hall's large lawn, there are plenty of spots to set up shop for your Valentine's Day meal. For a personalized touch, make a picnic basket with your special someone's favorite foods and bring a laptop to watch your favorite films together. It may be a bit chilly, but don't fret — a few blankets and some snuggles will fix that instantly.
Cruze around Downtown
Cruze farms, a Knoxville staple, is also a perfect place to take your S.O. for a fun date that does not break the bank. Cruze farms is sure to please with its unique ice cream flavors and homey atmosphere. Take your sweet treats to go and gallivant around downtown, taking in Knoxville's unique sights.
Take a Hike
Spend this Valentine's Day in the clouds with your partner. The Great Smoky Mountains are sure to leave you and your companion in awe. With hiking trails as close as four miles away from campus, the perfect date is only a few minutes away. A hiking trail can be enjoyed by many, whether your couple is athletic or prefers the comforts of the couch, the trail can be taken at any pace with loving glances along the way.
Recreate your First Date
Valentine's Day is a time to reflect on your relationship and the life you have built with your person. Show them how much they mean to you by recreating your first date. The personalized plan is sure to win over your partner with its thoughtfulness and care.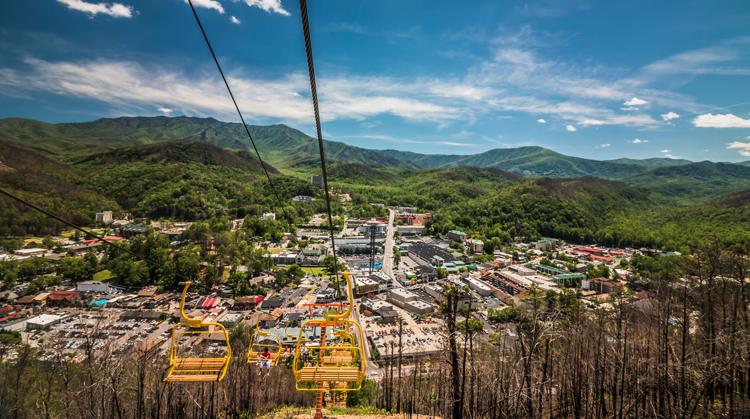 Gather in Gatlinburg
Take advantage of the beautiful state of Tennessee and hit the road with your special someone to Gatlinburg. Only an hour away from campus, the mountain town is filled with activities to fill your Valentine's Day. With ice skating, snow tubing and a scenic chair lift ranging from 8-25 dollars a person, the day is sure to be filled with a tremendous amount of fun.
Cook Together
Restaurants are filled morning to night with reservations on Valentine's Day. Instead of spending your day waiting for the food to come to you, take the initiative and make a meal with your partner. Try a new recipe together, or make each other's favorite dishes. However you choose to cook together this Valentine's Day, it is sure to be a long lasting memory and a delicious meal for half the price of eating out.