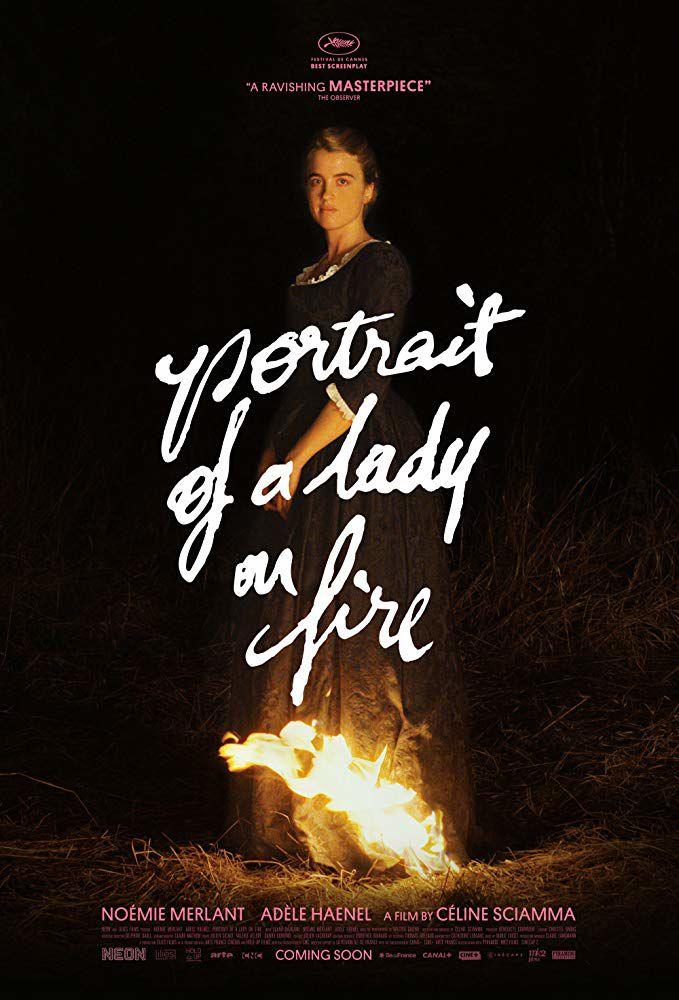 This movie is perfect. That's the review.
Since it is now Women's History Month, I'm trying to watch as many films as possible featuring strong female characters and stories told from the female perspective. Women's History Month is something that's very important to me, and I'm so glad that the first movie I watched in March was "Portrait of a Lady on Fire."
This film was absolutely stunning, both aesthetically and emotionally. I haven't seen such complex characters in a film in very a long time. Director Céline Sciamma — who didn't get nominated at the Oscars this year because the Academy consistently ignores talented women — crafts a beautiful love story set in 1770 France.
This is an international film detailing the relationship between two women – Héloïse, a reluctant bride-to-be, and Marianne, the person hired to paint Héloïse's wedding portrait. The problem is, Héloïse doesn't want to marry the Milanese nobleman she's been promised to, and she continuously refuses to have her portrait painted for fear that this will solidify the marriage.
Marianne is an accomplished painter, but she is instructed by Héloïse's mother to paint Héloïse without her knowledge so that the young woman cannot object. Over the course of the next week or so, the bond between Marianne and Héloïse grows stronger as the two women begin realizing the commonalities they share and the depth of their connection. 
This is such a delicate yet powerful look into what it means to love and find liberty within yourself even if you're constrained by your circumstances. Sciamma has managed to make this movie look and feel like we're in one of Marianne's paintings. The colors are simply breathtaking, and the cinematography is gorgeous.
Besides the aesthetics of the movie, though, the acting is really what stood out in this heartbreaking story. Noémie Merlant and Adèle Haenel have that kind of once-in-a-lifetime chemistry that audiences physically cannot look away from.
Both actresses are extremely talented, and once again, the Oscars snubbed people who desperately deserved nominations this year. Merlant is fierce yet vulnerable. Haenel is constantly at war within herself, but desperately wants to be free.
Merlant and Haenel are able to showcase so many emotions in just one glance. Their eyes are so expressive, which is undoubtably why Sciamma chose to include several scenes in which the characters of Marianne and Héloïse have their faces covered with scarves, showing nothing but their eyes.
I won't spoil anything, but there were many moments in the film that absolutely took my breath away as a result of Merlant and Haenel's captivating performances. I cried a couple of times — I'm woman enough to admit it.
I'd really like to delve into an analysis of the deeper themes in the film because I think there's a lot to discuss here. However, this is but a simple movie review, so I'll spare you my TED Talk on the mythological and almost supernatural quality of love and sacrifice. 
Basically, I loved this film and think Sciamma has created something uniquely special and important. "Portrait of a Lady on Fire" moved me more than any film that has come out within the past year, and everyone should go see it while it's still in theaters in Knoxville.
5/5 Torches