Comedian, actor, writer, producer and woodworker Nick Offerman visited the Knoxville Civic Auditorium on Nov. 9. He is often recognized from his work on the TV shows "Parks and Rec," "Fargo and Good Omens" and has also written a few non-fiction books such as "Paddle Your Own Canoe and Good Clean Fun: Misadventures in Sawdust at Offerman Woodshop."
Last March, Nick Offerman announced his 2019 "All Rise" tour, and revealed to the world that he would be visiting Knoxville, Tennessee. He called it an "American" tour and as it turns out, there is no better word to describe the performance.
The show consisted of Offerman, his guitar, a reusable water bottle with an OffermanWoodshop.com logo on it and plenty of sarcasm. Throughout the performance, there was seldom a sentence without a touch of irony or wit, and every point made was absolutely drenched in fantastic sarcasm.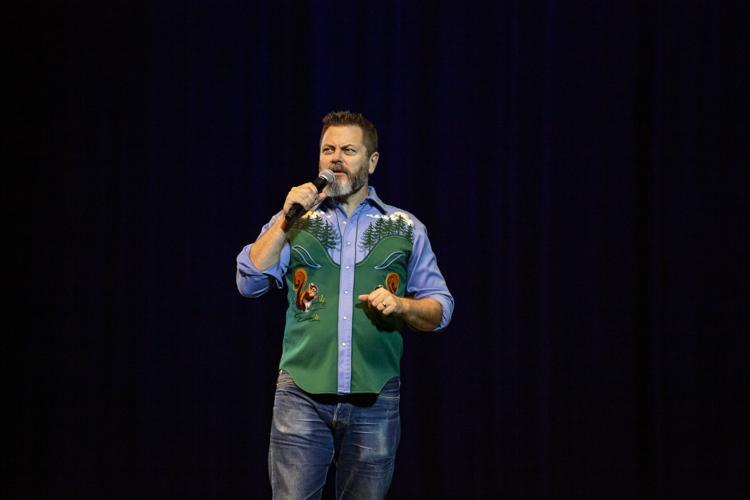 Offerman commented on current American issues including (but certainly not limited to) racism, science, toxic masculinity and the general stupidity of human beings. Most of these topics were tackled with the help of his guitar and seven original songs. These original songs were a big hit with the sold-out audience. Audience member Cassie Krause commented on her favorite part of the show.
"[The songs] were creative and random," she said.
Lorraine Krause, another audience member, also commented on the show.
"He's got a very pleasant voice to listen to — just really appealing," Krause said.
The show was a great success for the Civic Auditorium, but it did not come to them because of luck. Mitch List, the Assistant General Manager of the Civic Auditorium, commented on the work that it took to bring Offerman to Knoxville and make it a success.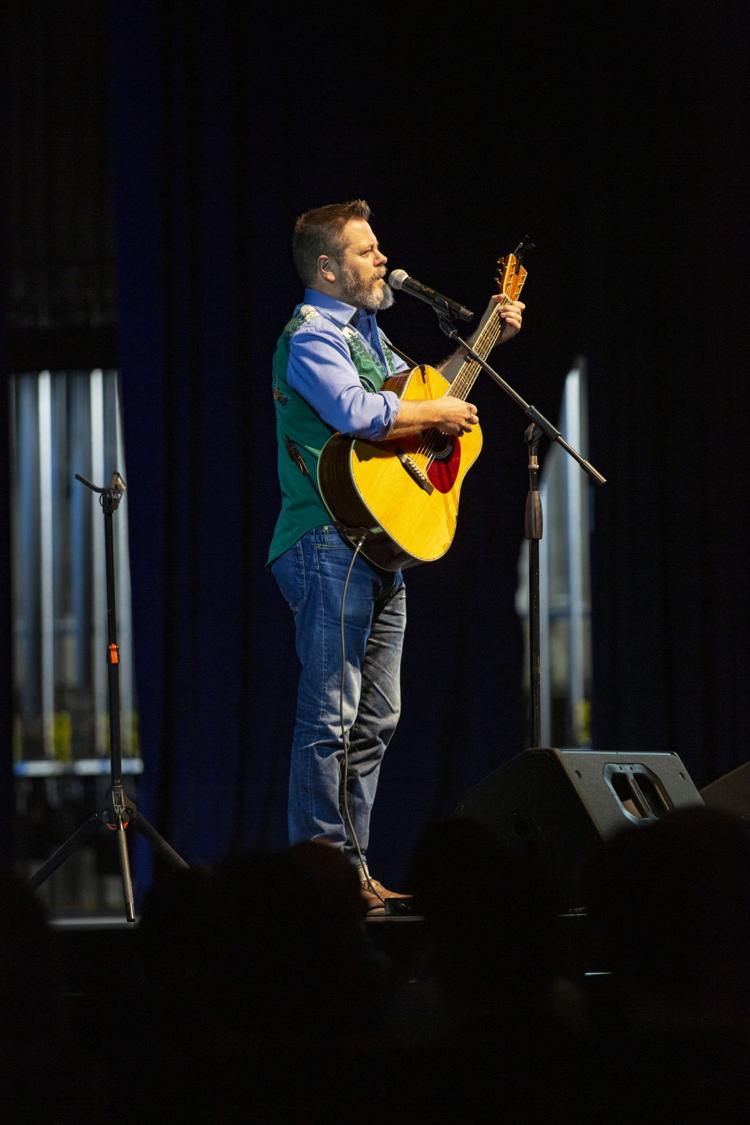 "This was a combined effort by all parties to bring Nick Offerman to Knoxville, and the hard work resulted in a sold-out show" List said.
The success of Offerman's show is just the tip of the iceberg for what the Knoxville Civic Auditorium and Coliseum has in-store for Knoxville residents. Interested parties are encouraged to follow the Civic Auditorium on social media to keep up with news on new shows with some of the biggest comedian that they will be announcing soon, according to List.
Offerman's performance lasted a whole 90 minutes without one mention of his most famous work "Parks and Recreation" but concluded the show with a performance of his song "I'm not Ron Swanson" and a finale of "Lil Sebastian," a popular song from the TV show.
The rich sarcasm and entertaining storytelling through song had audiences rising for a standing ovation and finally leaving the show with smiles on their faces.
To find out more about Nick Offerman and his tour or upcoming performances at the Knoxville Civic Auditorium and Coliseum, visit their websites and follow them on social media.