I should probably preface this review by saying I'm a huge Jane Austen fan. I love her novels, and I've consistently loved the majority of the movie adaptations that have been made from her work. Because of this, I walked into the theater assuming I was going to love "Emma," the latest Austen movie adaptation.
I wasn't disappointed.
For those of you who aren't familiar with the story here, "Emma." follows a young woman named Emma Woodhouse who is beautiful, clever and rich. Since she doesn't need to worry about her own marital prospects, she takes it upon herself to find romantic matches for her friends. You can probably guess, however, that this doesn't always go smoothly for the objects of Emma's matchmaking. Chaos, heartbreak and a surprising amount of hilarity ensues.
Director Autumn de Wilde is best known for her stunning photography, in particular her portraiture work of musicians and actors. She has also directed many stylistic music videos, including Florence + The Machine's "Big God." (Look it up if you haven't seen it.)
It's no surprise, then, that de Wilde's version of "Emma." is cinematically and artistically beautiful, much like her photography. Every shot is colorful and expressive. It's also worth noting that this is de Wilde's first time directing a feature film, and she absolutely knocked it out of the park.
Anya Taylor-Joy, who plays the titular protagonist, is fantastic. She brings a childish quality to the role of Emma, making her seem petty and arrogant while also emotionally conscious of the hurt she's caused others. Jane Austen intended Emma to be a rather problematic and annoying character, but Taylor-Joy brought a depth to the role that I feel other adaptations really haven't before.
Other cast members include Bill Nighy, Mia Goth, Johnny Flynn, Josh O'Connor and Callum Turner. There's not enough room to dissect every cast member's performance in this film, but everyone did an amazing job. This movie really has talent bursting from its seams.
Speaking of seams, the costuming in "Emma." was spectacular as well, and I feel the need to give Alexandra Byrne a huge shout out for the incredible effort she put into every single outfit featured in this film. The colors really popped on screen and flawlessly blended in with the scenery and sets.
The thing I enjoyed most about the film, however, was its wit. This movie was absolutely hilarious. The other people in the theater with me were practically cackling during some of the scenes. "Emma." has that incredibly charming British wit that feels both subtle and extremely melodramatic at the same time. It was, if I'm being honest, delightful.
If you're a fan of other Jane Austen movie adaptations or period dramas in general, I highly recommend seeing this movie as soon as possible. I promise it'll be a perfect match.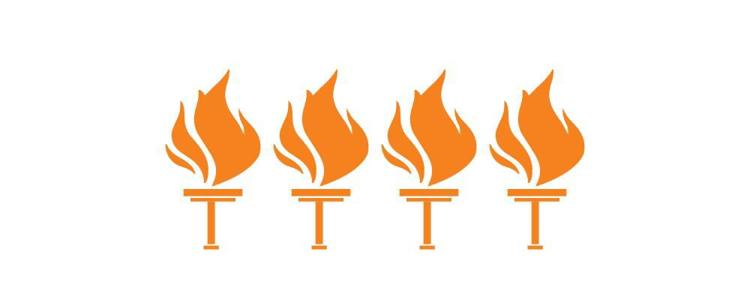 4/5 Torches