This year's Academy Awards began with a singing of "A Beautiful Day in the Neighborhood," and then continued with dancers in the dress of of a number of films, many of which were nominees.
However, it was just one of the several musical performances of the night. The most notable among them include "Into the Unknown" from "Frozen II," featuring more than ten voice actors for Elsa from countries around the globe; "I'm Gonna Love Me Again" from the film "Rocketman," sung by Sir Elton John; and the In Memoriam segment performance of The Beatles' song "Yesterday" by Billy Eilish.
While there wasn't a host this year, a number of prominent figures in the community were involved in the introductions and announcements. Many of these were particularly unique in their comedic endeavor. However, there were also some serious announcers, such as an appearance by "Peanut Butter Falcon" star Zack Gottsagen and "Hamilton" creator Lin-Manuel Miranda.
"How do we measure the impact of a film?" Regina King asked at the beginning of the show.
While the answer to that question may not be clear cut, here are the winners of the twenty-four categories.
Best Supporting Actor — Brad Pitt, "Once Upon a Time in Hollywood"
Best Animated Feature —"Toy Story 4"
Best Animated Short Film — "Hair Love"
Best Original Screenplay — "Parasite"
Best Adapted Screenplay — Taika Waititi, "Jojo Rabbit"
Best Live Action Short Film — "The Neighbors' Window"
Best Production Design — "Once Upon a Time in Hollywood"
Best Costume Design — Jacqueline Durran, "Little Women"
Best Documentary Feature — "American Factory"
Best Documentary Short Subject — "Learning to Skateboard in a Warzone [If You're a Girl]"
Best Supporting Actress — Laura Dern, "Marriage Story"
Best Sound Editing — "Ford V Ferrari"
Best Sound Mixing — "1917"
Best Cinematography — Roger Deakins, "1917"
Best Film Editing — Michael McCusker and Andrew Buckland, "Ford V Ferrari"
Best Visual Effects — "1917"
Best Makeup and Hairstyling — "Bombshell"
Best International Feature — "Parasite"
Best Original Score — Hildur Guðnadóttir, "Joker"
Best Original Song — "[I'm Gonna] Love Me Again," "Rocketman"
Best Director — Bong Joon Ho, "Parasite"
Best Actor in a Leading Role — Joaquin Phoenix, "Joker"
Best Actress in a Leading Role — Renée Zellweger, "Judy"
Best Picture — "Parasite"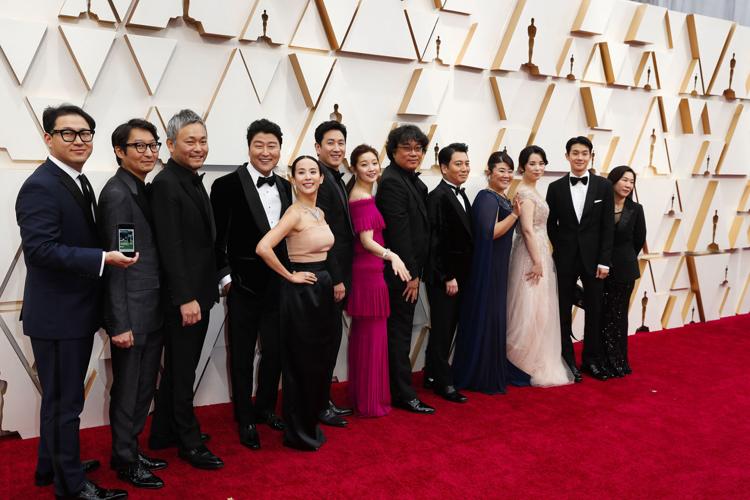 Overall the award distribution was pretty even, with only Bong Joon Ho and his film "Parasite" reaching four awards. That's a monumental achievement for the Korean language film, as it is the first international film to do so and the first to claim the newly-retitled Best International Feature award, previously known as Best Foreign Language Film.
The 92nd Academy Awards ended with Jane Fonda saying, "Tonight we've hopefully brought to life the impact that films have made and can make on our lives," harkening back to Regina King's opener.
Perhaps over the course of the night her initial question was answered for you; perhaps it wasn't. Regardless, those involved in the film making process appeared to be genuinely grateful to have received the awards. With any luck, those same fantastic directors, actors and writers will find their way back onto the stage in the coming years.