As they stopped for a night at the Tennessee Theatre on their 2019 Dragons Tour on Oct. 3, Drew Holcomb & The Neighbors weren't quite strangers to Knoxville. Drew Holcomb, lead singer and founder of the indie and alternative rock band, attended the University of Tennessee and has played at Knoxville locations such as the Bijou Theater.
For Drew Holcomb & The Neighbors, some firsts of this 2019 tour include the first time headlining at The Tennessee Theatre, and the first time going on tour with indie folk band Birdtalker.
Birdtalker, a Nashville based band consisting of lead singer Zack Green, singer and guitarist Dani Green, drummer Andy Hubright, guitarist Brian Seligman and bassist Jesse Baker, share close relationships made evident by their energy on stage.
After they released their first album "One," in 2018, Birdtalker is a band that is taking off with popularity. They started the night off jumping right into song "Graveclothes" before addressing the crowd.
"Thank you all very much. We're Birdtalker," lead singer Green said. "We're from Nashville, Tennessee and we are flabbergasted to be standing on this stage. It is incredibly beautiful, there's so much history here, and to be opening up for our now friend Drew, this is just a dream. I don't know what to say. I'm just so grateful."
Drew Holcomb & The Neighbors at Tennessee Theatre
As Green went around to personally introduce all of his bandmates, Dani Green personalized the song "One" off the band's first album release as she gave the back story behind its meaning.
"This next song is called 'One' and it's basically about the way that if we looked close enough at each other, we'd see that we're all made up of the same stuff," Green said. "We could act like it more often and we'd probably feel a lot better."
Following the first song, the band took off with more songs from their album, as well as playing singles such as 'Blue Healer' and their most popular streamed song in 'Heavy.' The group stated to the crowd that they wished they could go on forever, thanking them for spending the night with their band.
After Birdtalker exited the stage, the crowd waited in anticipation for Drew Holcomb & The Neighbors.
"Well hello, Knoxville," Holcomb said as he stepped foot on stage with band members Nate Dugger, Jonathan Womble and Rich Brinsfield. "Man, there's not a way to explain how excited I am for tonight."
Holcomb headed straight into song "Maybe" off the new album release of "Dragons" before addressing the crowd again.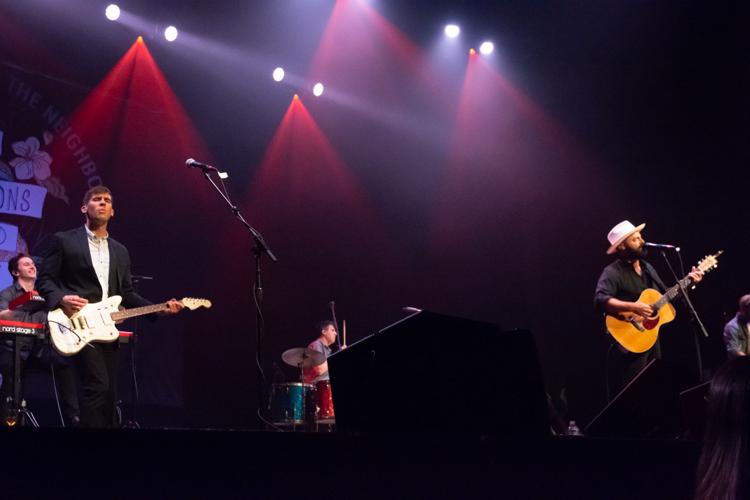 "Well this is our first time headlining the Tennessee theater. Thanks for packing it out," Holcomb said as the crowd cheered. "This is really fun. We just put out a brand new album. It's called 'Dragons' and we're gonna play a lot of songs from that record, but we're also gonna play a lot of old songs. We're just honestly gonna play a lot of songs."
Leah Belcher, a Carson Newman graduate, voiced her opinions on the personal connections Holcomb and his wife Ellie make during their concerts through conversation and storytelling.
"I love when, in concerts, you kinda get to see their personalities, so I like the in between when they talk," Belcher said. "I think Drew and Ellie are super conversational and I think they really care about the audience."
To the surprise of the audience in Tennessee Theatre, Ellie Holcomb made an appearance. Before she came on, Drew Holcomb gave the backstory to why he wrote the song they sang together on stage, "But I'll Never Forget The Way You Make Me Feel."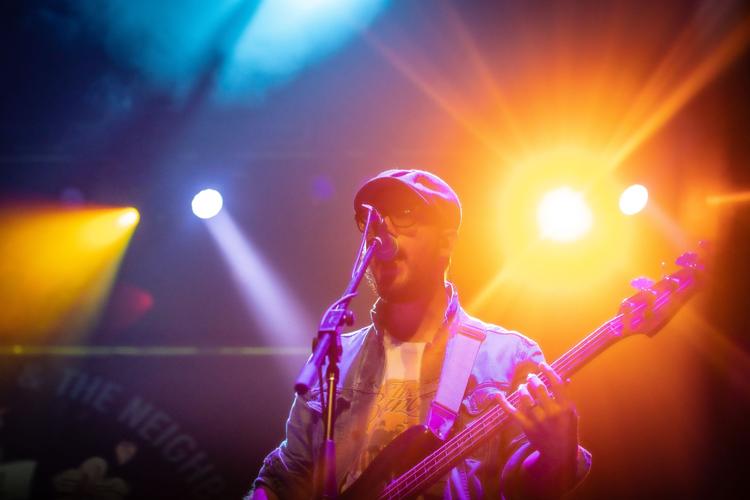 "So Ellie and I's first date was the Ryman Auditorium. We had known each other for years here in Knoxville going to school, and I tried significantly for a long time to get her to go out with me and finally did," Holcomb said.
Holcomb went on with the story, stating that as Ellie was trying to figure out who the opening act was on their date, she thought she had found it on the ticket: a band she thought was called "No Cameras." As Holcomb corrected her and said he thought that meant pictures weren't allowed at the concert, Ellie let out a huge belly laugh.
"That laugh at herself was the moment that I was like '1000 percent. This is the girl for me.' I wrote this song about that moment, along with a bunch of others. Last minute Ellie surprised me and came to Knoxville," Holcomb said as the crowd roared with excitement. "Just so y'all know, this is the only show outside of Nashville the whole tour that Ellie is gonna be on."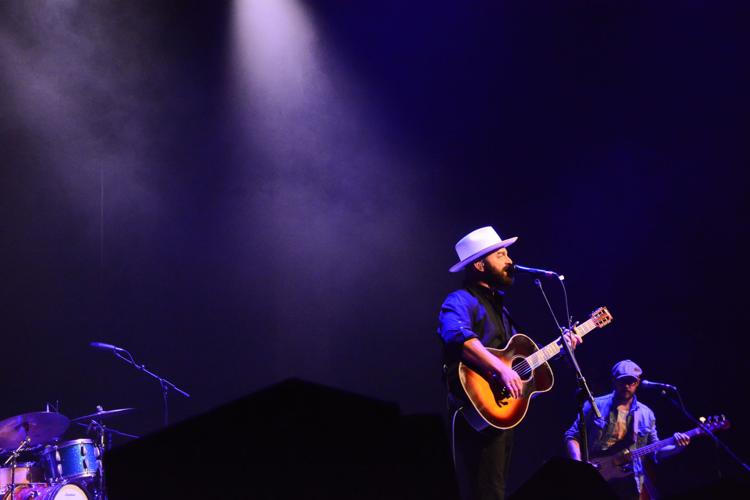 Holcomb's storytelling continued as he dedicated his next song, "See the World," to his three kids and specifically his son Huck, and talked about his connection to Bachelorette alum Wells Adams and the connection leading to his song "I Like to Be With Me When I'm With You" topping the charts for the first time as Adams chose it to be his engagement song to actress Sarah Hyland.
The night continued as Holcomb played the band's most popular song, "What Would I Do Without You," as he told the crowd it was his favorite he has ever written. Holcomb also stayed true to his statement of playing new and old songs as songs such as "Tennessee," "American Beauty," and "Ring the Bells" were played.
The song "Dragons" was the last song of the night, as Birdtalker and Holcomb's daughter EmmyLou and son Huck joined on stage, the whole group singing along together in harmony.