Knoxville is great, and there's plenty to do. But, a change of scenery never hurt anyone, right?
Here's five places you can get to and from in a day, while enjoying all the destination has to offer.
Great Smoky Mountains National Park
Great Smoky Mountains National Park
This should be prefaced with, "duh." The mountains are easily the closest big attraction from the Knoxville city limits, and a day trip to see the natural skyscrapers is something almost every Knoxvillian has done at least once.
Drive time to the park sits at about an hour and a half, leaving plenty of the day to enjoy whatever you'd like. With dozens of mini golf and go kart attractions, mountain coasters, arcades, crime museums, WonderWorks and the Tanger Outlets, Pigeon Forge offers something for every thrill seeker. In Gatlinburg, you'll find more mini golf, more golf karts, more mountain coasters and more shops, along with some classics like Ripley's Aquarium and the Pancake Pantry. Gatlinburg is home to Anakeesta and what is now the longest pedestrian bridge in North America.
If you're looking for a day with limited cell service and many more trees than Gatlinburg or Pigeon Forge, head right into the park. Some easier hikes include Laurel Falls, Grotto Falls and Andrew's Bald. All are relatively short and don't require too much climbing. Or drive around Cades Cove, a scenic loop located on the Townsend end of the park.
A wooded oasis isn't out of anyone's price range, either, especially when shared with others. Grab your friends, rent a cabin for a couple nights, and enjoy the spectacles of Knoxville's backyard for a fun weekend away if a day isn't enough.
Chattanooga
If you'd rather hop from city to city, try a day in Chattanooga. Just under 2 hours from Knoxville, Chattanooga has plenty to offer for food-lovers, animal-lovers and view-lovers alike.
If you'd like to eat your way through the city, check out Chattanooga-staple Pickle Barrel, known for their burgers, sandwiches and fried pickles. Eating from the second story patio can feel like eating in a treehouse. For a sweet drink, check out Mean Mug Coffeehouse for hand-roasted and seasonal coffee with private courtyard seating. Local Velo Coffee Roasters coffee is served with artisan pastries, breakfast and lunch.
Animal-lovers can visit the Tennessee Aquarium or zoo, or both, for the day. Admission to the aquarium is $34.95 for adults over 12 and $21.95 for children age 3-12. To add an IMAX 45-minute film, add $11.95 for adults and $9.95 for children. A combo deal offers admission and the film for $42.95 for adults and $29.95 for children. To gain admission to the zoo, adults are $10.95, seniors age 65 or older are $8.95, children are $7.95 and free for children under 3.
Chattanooga is also home to scenic views, including Lookout Mountain, Fall Creek Falls and Signal Point. Lookout Mountain is home to Rock City, meaning the mountain views come with a price, but Fall Creek Falls and Signal Point are free-of-charge views.
Asheville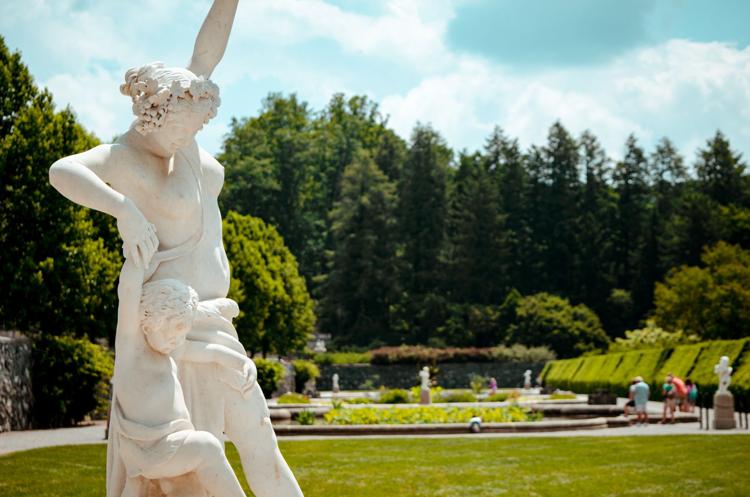 If Chattanooga isn't the city you'd like to hop to, head in the opposite direction across the state line to Asheville, North Carolina.
A trip to Asheville offers the same views and hikes as the Great Smoky Mountains, as the mountain range crosses the border between Tennessee and North Carolina. Hikes in the area include Douglas Falls trail, Lover's Leap trail and Glassy Mountain trail. Max Patch, a quick hike to a bald, and the botanical gardens of Asheville also offer ways to enjoy nature.
The Biltmore Estate is easily the biggest attraction in Asheville. Getting into the estate comes with a pretty high price tag, but the views from the outside are priceless. If your budget is open, a ticket to the estate is worth the price.
For museums of art and science, check out the Asheville Art Museum, Asheville Museum of Science and the Asheville Pinball Museum.
Atlanta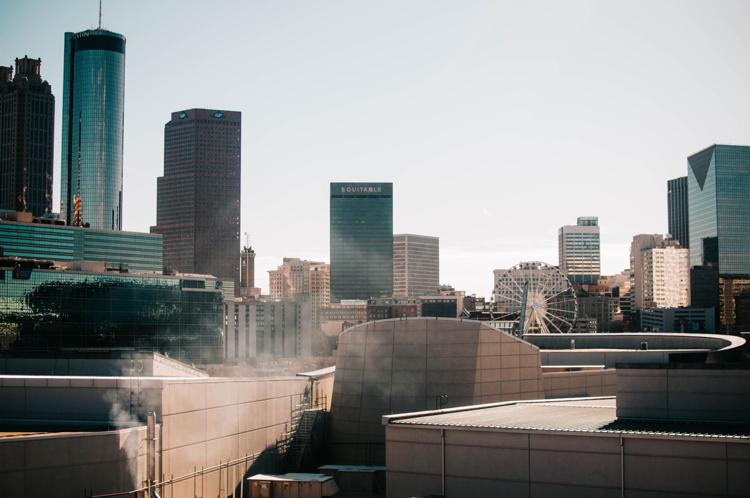 About three hours south of Knoxville, the busy city of Atlanta offers plenty to jam-pack any trip.
If you're a fan of theme parks, Six Flags Over Georgia offers rides, attractions and all the best theme park food to spice up a day trip. Tickets for the theme park start at $52.
Coca Cola fans will enjoy the World of Coca Cola, a museum paying tribute to America's favorite soda company. General admission is $17 for adults, $15 for seniors age 65 and older, $13 for children age 3-12 and free for children under 3.
A quick walk across town leads you to the Georgia Aquarium. Boasting the title of the largest aquarium in the U.S., the aquarium has hundreds of animals on display. Starting at $30, ticket prices range depending on the time of day and date visiting.
Other attractions include seeing a game at Turner Field, visiting the Fernbank Museum of Natural History, taking an Inside CNN Studio tour and shopping at IKEA.