Cruze Farm has again returned to the downtown Knoxville area, but this time, it's for good.
It all started in the Summer of 2016 when Colleen Cruze Bhatti, owner and daughter of Cruze Farm founders, opened up the dairy farm's first pop-up downtown location on Union Avenue. The following Summer another pop-up served Cruze Farm's famous soft serve ice cream to lines out the door on Gay Street. Now, after months of speculation, Cruze Farm has finally announced their newest permanent location at 445 Gay Street.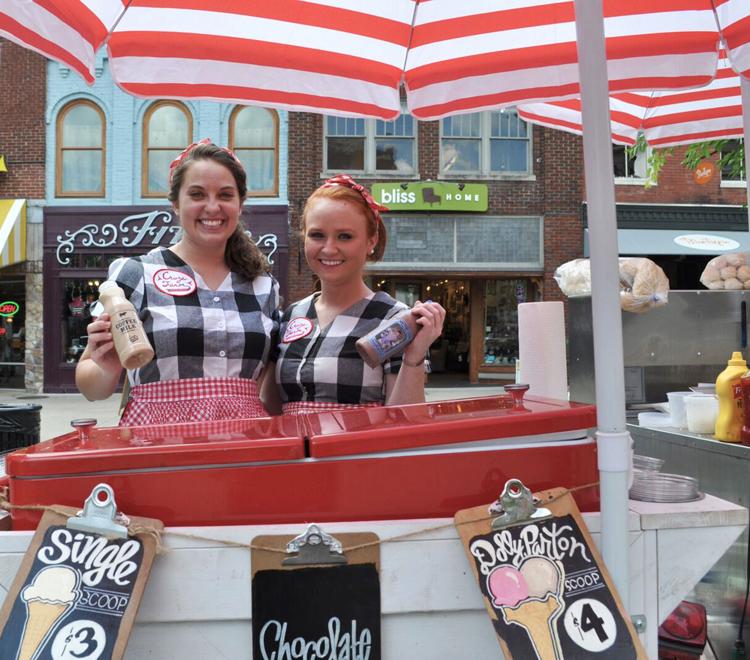 Although red awnings and windows covered by images of ice cream cones hinted at the possible new downtown store, the hours of the new location remained unknown until Friday night. Cruze Farm's Instagram account, managed by Cruze Bhatti, announced a surprise soft opening to last from 8pm to midnight. The grand opening is set to occur at noon today according to Cruze Farm's social media. 
The new location is expected to be similar to past pop-up shops and Cruze Farm's other permanent store on Asbury Road by featuring soft serve ice cream, speciality ice cream treats and merchandise.