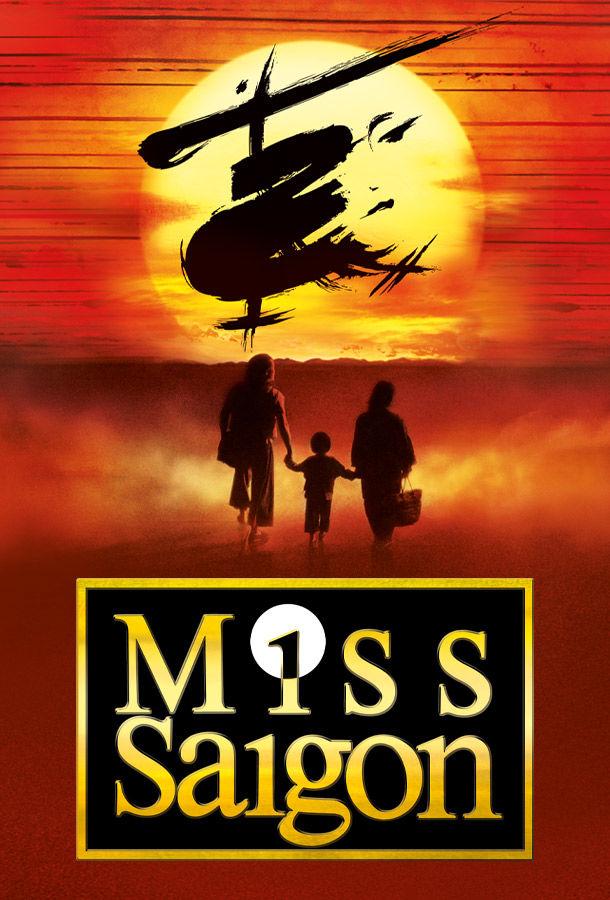 When one thinks of musical theatre, what comes to mind? Big dance numbers, over the top songs and family friendly happy endings are what most attribute to the medium. However, plays such as "Miss Saigon" show that not all musicals are happy nor family friendly.
"Miss Saigon" is the second successful musical from Claude-Michel Schönberg and Alain Boublil, the duo behind "Les Misérables." The show's original production in 1991 and revival in 2017 were both financially and critically successful despite garnering heavy criticism for being misogynistic and racist.
This Wednesday, the show finally made it to Knoxville for a five-day stint in the Tennessee Theatre. "Miss Saigon" is a musical that most either love or hate; so, how was the national tour?
"Miss Saigon" begins right as the Vietnam War is about to end. Chris, an American GI about to head home, is pressured by his friends into sleeping with Kim, a Vietnamese prostitute. When the two fall in love, it seems as if everything will be happily ever after; that is, until Chris is unable to take Kim back to the United States with him.
While many have strong feelings towards "Miss Saigon," I don't think the show is really worth any. While I can't speak to any of the Broadway or West End productions, the tour was fine at best, due mostly to its predictable plot and underwhelming score.
What is a musical without good music?
"Miss Saigon" comes close to being just that, with songs such as "The Movie in My Mind" and "Why God Why" being exceptions. A musical doesn't need to be upbeat or happy to be good, but it does need to have more than two memorable songs.
While I didn't find the musical to be potentially upsetting myself, it was clear that many did. The show was not even close to being sold out, with a family in front of me walking out towards the beginning of the second act due to sexual content. I now understand why the show has its reputation, though I don't really agree with it.
As far as the tour itself, I found most everything to be passable. The set and costumes were perhaps the most impressive aspect of the show. A scene involving the fall of Saigon literally made my jaw drop due to the set design alone.
Emily Bautista and Red Concepcion completely stole the show as Kim and The Engineer respectively. Bautista has one of the best singing voices I have ever heard on a national tour and Concepcion was delightfully hate-able in every scene he was in.
Every other actor was fine. No one else really blew me away, but they weren't terrible either.
While the show certainly doesn't have as many large dance numbers as most musicals, it did still have two, in which the ensemble danced as if they were bored out of their minds. They clearly knew what they were doing, but their moves lacked a sense of energy that is needed in musicals.
A number of other small things combined to make me air more on the side of disliking the show, such as a questionable final line and an unusually long curtain call.
There were things to like about the show, but I wouldn't recommend anyone go out of their way to see it; perhaps wait until "Waitress" or "A Bronx Tale" come to town in a few months.