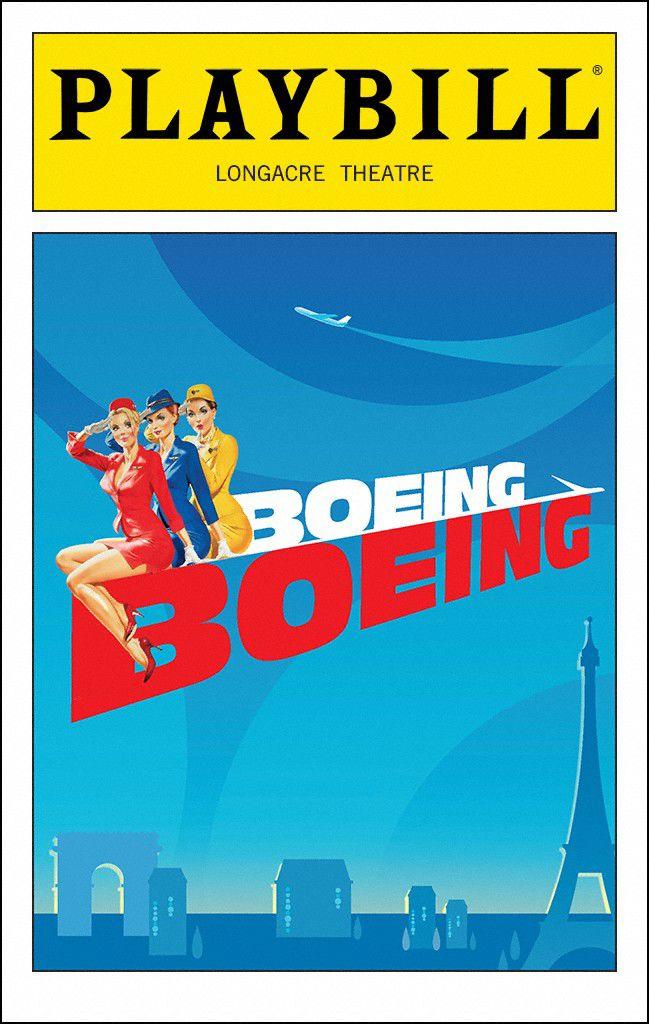 "Boeing Boeing" is the world's most widely produced French play in history. The English translation of this memorable farce has won various drama awards, including a Tony award. The Flying Anvil Theatre has taken great care to revive this show for 2020 with a few familiar faces. 
An American architect living in France, Bernard (Andrew Shipman), is engaged to three women simultaneously. The three are all air hostesses on different airlines, which all run on highly accurate timetables. Due to the invention of a faster plane and a number of storms both figurative and literal, the three fiancés all are in the area at the same time much to Bernard's dismay.         
In theater, farces are incredibly fun to view and an absolute terror to produce. Actors must be hyper-aware of their physicality and tone even more than a drama, and any misremembered lines are incredibly obvious. Comedic timing and prop work must also be perfect, otherwise what was intended to be funny could be cringeworthy.
Thankfully, "Boeing Boeing" nails it on the head. The comedic timing is almost always flawless. The physical comedy is highly choreographed and the line delivery highly practiced. To be blunt, it's legitimately a funny show.
The one area that I found a little odd was the pausing. Actors at certain points would refuse to pause after jokes, essentially erasing the time the audience has to laugh. It may seem small, but by not letting the audience have time to laugh, they stop laughing. It can get awkward. While it's not the largest issue, it happened more than once. 
The six-person cast balanced each other out well, though there are definitely people who cannot help but stand out.
Berthe (JoAnn Damiani), the old French maid, has a heavy French accent and is constantly complaining about the whirlwind of women passing through with a caustic wit that could put many comedians to shame. Damiani was able to draw out laughs with a simple hand gesture and could get the audience laughing with a three-word phrase.
Robert (Justin Von Stein), Bernards childhood friend, has unequivocally some of the best facial expressions and physical comedy I've seen. Be it awkward or charming, Stein can play it all. 
Gretchen (Raine Palmer), a German air hostess, is an unstoppable force of nature. Her accent is just aggressive and quick enough to sound incredibly authentic. I never questioned the authenticity of any of the accents, but Palmer's was unshakable. Palmer also played the role with such passion and vigor, literally throwing her body into every moment. She was a joy to watch.
I was surprised to see that over half the cast consisted of current UTK students. All three have been on the Clarence Brown stage recently. Shipman was the antagonist in "Exit, Pursued by a Bear." Helena Jordan, who plays a Texan air hostess, was in "Madwoman of Chaillot." Stein was in "Christmas Carol." Additionally, Gray Casterline played Gabriella in "Boeing Boeing." I was surprised, not that they did well, but that they had the opportunity to find a theater that would work for their schedules. 
Overall, "Boeing Boeing" is a great comedy with great pacing that makes the nearly two and a half-hour run time absolutely fly by. If you want to have a good time while supporting students and their work, this show comes highly recommended.         
"Boeing Boeing" runs until February 16. Students who present a valid Student ID pay $10 for tickets.     
For more information on upcoming theater and entertainment news, please continue reading the Daily Beacon.