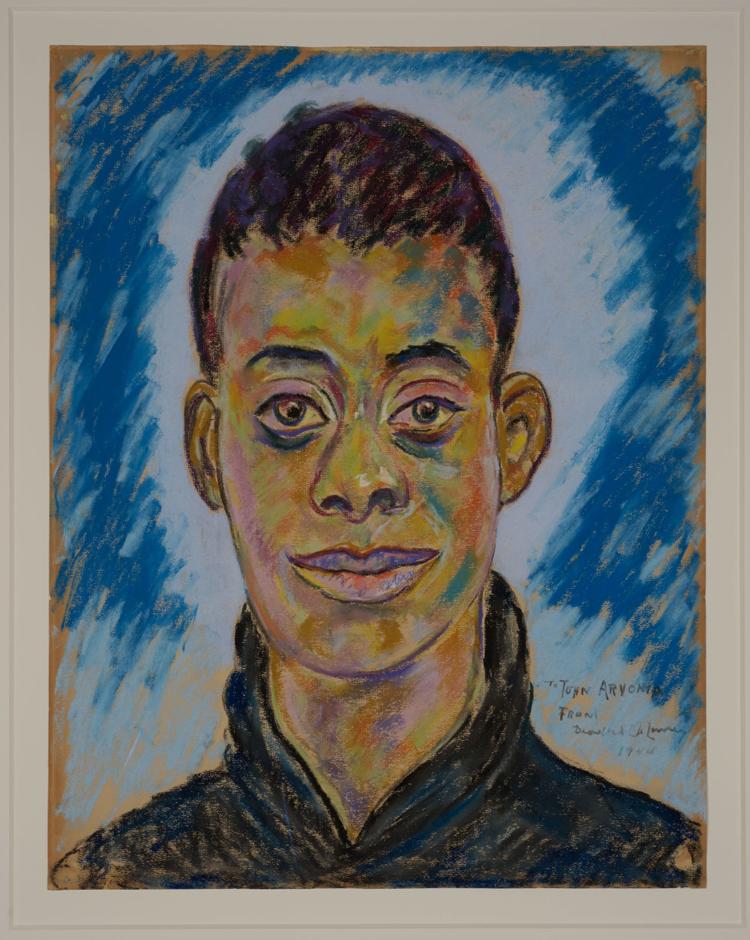 Beauford Delaney became a renowned artist throughout the twentieth century, travelling the world and considering himself to be something of a citizen of the world, and his art would come to reflect his sense of transnationalism.
But he wasn't always a world traveler. Delaney's life began in Knoxville, in 1901.
The Knoxville Museum of Art is currently celebrating his contribution to modern art with a gallery in dedication to him, showcasing a selection comprised largely of his art between the 1950s and 1970s.
At its forefront, the first room presents to the viewer the unusualness that is evident within his work in the form of an abstract portrait of his companion James Baldwin. The portrait pays little respect to anatomical accuracy and utilizes thick strokes of oil paint, creating a very layered, textured gradient.
Seeing this first primed me for the rest of the gallery—an abstraction of emotion, light and experience.
Most everything was paintings, though he worked across a range of mediums and surfaces. He used oil most commonly (at least in this gallery), and often used it to create extreme textures and motion patterns within his work.
Another of his favorites was to combine watercolor and gouache, much wilier than oil. These were looser, freer and tended to explore concepts of color.
My favorite of his works was an untitled piece that he composed following his suicide attempt in Greece. It was the cleanest of his pieces, formed out of varying swaths of watercolor, contrasting cold and hot colors.
When looking at it, my imagination took me to some hellish landscape, staring into the rolling clouds of a billowing thunderstorm, while a setting sun illuminated its vapors to a hot, glowing red.
Each piece, rather than depicting a hard reality, opted for a malleable perception. Delaney sought to transform the light he saw reflecting through his window, the world he saw refracted through a pond or the face of his friend he saw in his daily life into an understanding lifted from worldly chains.
Even his earliest known work, painted in 1922, shows his interest in those themes of light, atmosphere, and reflectivity, despite not being entirely abstract as his later paintings would typically be.
Another big theme he explored, falling in line with his sense of transnationalism, was African sculpture imagery. In this area, he attempted to challenge America's culture landscape and expose not only himself, but also others to new creative mindsets.
Beyond art, there are a number of archival documents related to his life that add more depth to him as an individual beyond his artistic fame.
While I admittedly am not a fan of abstract art, Delaney used brush stroke to project feeling and purpose into his work in a way that many artists are incapable of achieving. Even if you're a non-artist or not a fan of the style, "Through the Unusual Door" is a worthwhile gallery to view in the respect that it represents a new way to conceptualize the world around you.
This particular gallery will be open for public viewing free of charge from Feb 7 until May 10, but you can also take your time and view the museums other galleries positioned across its three floors which in turn showcase a variety of unique and distinctive artistic endeavors.