DaBaby - Kirk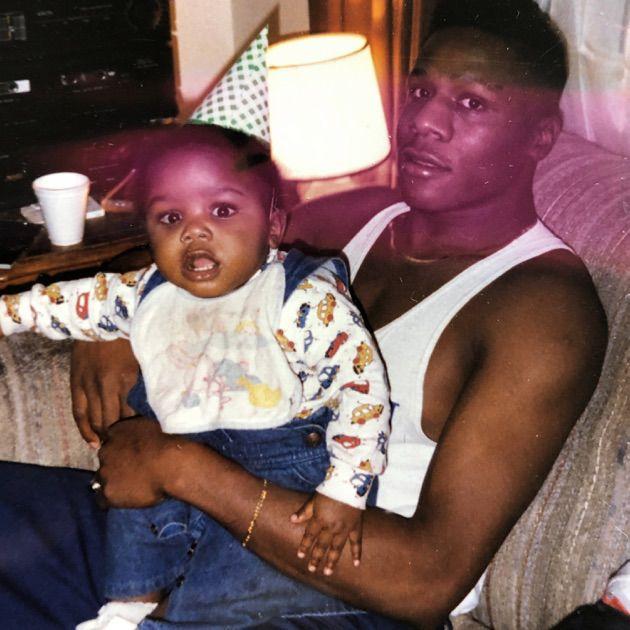 Before: 5/5
Just months after his debut studio album Baby on Baby reached #7 on the Billboard 200, Jonathan Lyndale Kirk, also known as DaBaby, is back with a new project called Kirk. Released Sept. 27, the 32-minute-long Kirk debuted at #1 on the Billboard 200, a testament to the rapper's quick ascent into the musical mainstream. Despite his tendency to focus on hard-hitting, bass-driven tracks, the album's name and cover both of which reference DaBaby's late father John, suggest a different route. I went into this album interested to see a new, more personal side of the hit rapper.
During: 3/5
Unfortunately, Kirk did not live up to this expectation. While DaBaby again showcases his raw talent in rapping, the lyrics themselves rarely stand out, and many tracks focus on the usual topics of rap — like money, girls and toughness. There's also little continuity between songs. This is easy to see in the transition from the album's lead single "INTRO" and the second song, "OFF THE RIP." "INTRO" is a heartfelt window into Kirk's experience losing his father at the same time that he began to blow up in the rap game. Its beat, which features a soft, harmonic vocal chorus, clashes with that of "OFF THE RIP," which relies almost entirely on a simplistic bass pattern. The song itself sees DaBaby return to clowning on those he sees as opposition, bragging about getting paid regardless of who approves of him.
DaBaby's unique ability to make trap bangers is enough to put together a string of solid tracks from "BOP" to "GOSPEL." It's clear from this point on though that while DaBaby is good at rapping over trap beats, he still has room to grow in terms of putting together an emotionally-focused, cohesive project.
After: 4/5
DaBaby undoubtedly produced some quality tracks on this album, and Kirk serves as a satisfying sequel to Baby on Baby's success. DaBaby delivers the bangers that his fans expect, and oversees an impressive list of guest features. At the same time, his unmemorable lyrics and inconsistent themes hurt the replay value of the album. Overall, Kirk is a step forward for the rapper, but shows just how far he is from releasing a truly remarkable project.
Jack Harlow - Confetti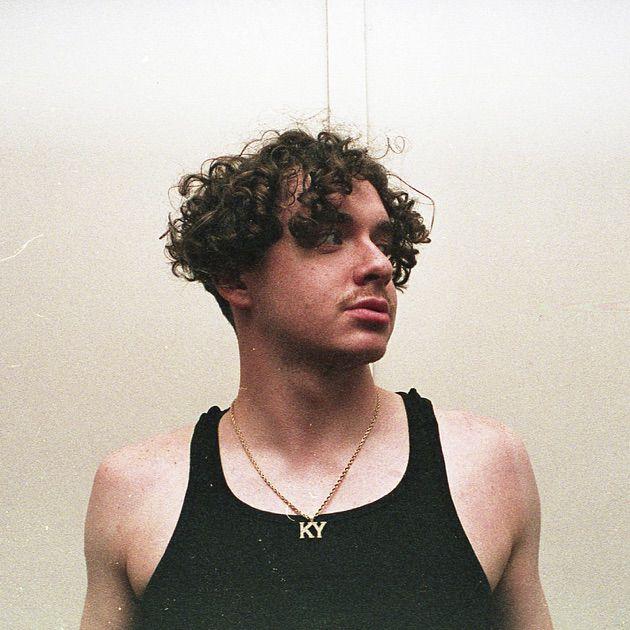 Before: 3/5
Jack Harlow is back a year after dropping his first major-label mixtape Loose. The Louisville rapper's lead single from the project, "SUNDOWN," currently has nearly 12 million streams on Spotify to date. While it's clear that Harlow has talent, he's yet to break into the mainstream despite signing to DJ Drama's label Generation Now in August of 2018. If the single from this new project, a lively R&B jam with fellow Louisville native Bryson Tiller called THRU THE NIGHT, is any indication of the quality of this album, watch for Harlow to finally break out in the next year.
During: 5/5
Harlow has shown flashes of talent on his previous work but truly takes his performance up a notch on this new album. He starts the project on an aggressive note, with the back-to-back bangers "GHOST" and "ROTTEN," featuring Est Gee. These songs focus on the rapper's lock over the rap game and the typical flexes associated with newfound success. From there Jack mellows out, delivering multiple R&B tracks detailing his attempts to get with girls, partying, and dealing with success.
Harlow benefits from fantastic production throughout the album: "THRU THE NIGHT" is based on a remix of Usher's "U Don't Have To Call," and the spacey synth lines in "SUNDAY NIGHT," "BIG CHILLIN" and "HEAVY HITTER" add to the relaxed vibe of Harlow's flow. Jack doesn't just rap however: his singing on "ICE" and "SUNDAY NIGHT" showcases his willingness to branch out to other methods of delivery. The project ends with a smooth piano-and-sax number called "RIVER ROAD," in which Jack reflects on the changes in his life since starting his career, and what it'll take to reach mainstream recognition.
After: 5/5
Harlow's mixture of singing and rapping on this album show his development as an artist who's not content with being average. He also benefits from quality production on his tracks but doesn't rely on or hide behind it. That's a good sign for the up-and-coming rapper, and one that complements his impressive confidence behind the mic. Look for Jack Harlow to only get better from here.
Lil Tjay- True 2 Myself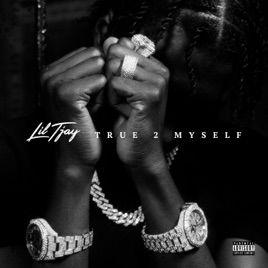 Before: 4/5
Within the first ten months of Tione Dalyan Merritt's career, he had already released five tracks that broke a million streams each on SoundCloud. He signed with Columbia Records this January, just two years after he first released music on SoundCloud. His most popular song, "Pop Out" with Polo G, has over 223 million streams on Spotify. To say that Lil Tjay is on the come-up would be an understatement. His melodic flow has drawn comparisons to fellow Bronx native A Boogie Wit da Hoodie, and he's acknowledged Drake and Usher as among his musical inspirations. His debut album, True 2 Myself, looks to continue that hot streak.
During: 4/5
Lil Tjay loses some points due to the fact that many songs are simply re-releases of previous material, as six songs on the album were previously released as his last EP, F.N. Fortunately, he makes up for the padded run-time with the addition of quality new tracks like "Post To Be," "No Escape," and the lead single "Hold On." From the melancholy, broken-hearted vibe of "Post To Be" to the raw view of the struggle for success on "No Escape," these tracks emphasize Lil Tjay's strong storytelling ability on the mic.
In addition to strong solo efforts, Lil Tjay manages an impressive list of guest features, including two remixes of earlier releases, "Brothers," now featuring Lil Durk, and "Leaked," now featuring Lil Wayne. Lil Baby makes an appearance on a track called "Decline," but the best feature on the project belongs to Rileyy Lanez on "Post To Be." Playing the part of Tjay's now ex-girlfriend, Lanez goes in on her character's perceived red flags in the relationship and defiantly flips the script in a soulful track about overcoming infidelity. The fact that both sides claim wrongdoing on the part of the other only adds to the complexity of an already-impressive trap ballad.
After: 4.5/5
Overall, Lil Tjay lives up to the hype on this one. Between mournful love songs and fresh club bangers, he offers a well-rounded view of his ascent to fame. While Tjay lost some points for the inclusion of old material, the strength of the new material is more than enough to make this project a promising milestone in his career.