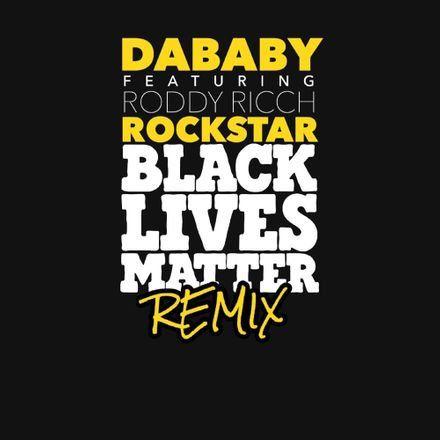 Although the pandemic has threatened to slow the releases of various musicians, these artists haven't missed a beat. As always, it's important to highlight and recognize the creative triumphs of black artists in the music industry. Here's the newest music from black artists.
Chloe x Halle's "Ungodly Hour"
"Ungodly Hour" is the third studio album from sister duo Chloe and Halle Bailey. The two have made a name for themselves in the R&B genre, while also writing and producing songs featured in films and television. In fact, the Baileys have also appeared in Beyoncé's "Lemonade" visual album, all impressive for a young duo.
"Ungodly Hour" has already been well-received by fans. "Do It," arguably the most popular song on the album, has even inspired a viral dance on TikTok. Other popular songs include "Forgive Me" and "Baby Girl."
Lil Yachty's "Lil Boat 3"
Two weeks after it entered the Billboard 200 chart at number 14, "Lil Boat 3," Lil Yachty's fourth studio album, has fans divided. The album boasts "Oprah's Bank Account" featuring Drake and DaBaby, which hit the Hot 100 charts.
Unfortunately, some fans are unhappy with Lil Yachty's sound on this album, while others seem to appreciate the more popular songs off the album, such as "Split/Whole Time" and "T.D," which features Tierra Whack, A$AP Rocky and Tyler, The Creator.
Singles inspired by today
The protests following George Floyd's death have led to public outcry about race relations in America and a nationwide conversation about the effects of police brutality and racism.
Now more than ever, artists are using their platforms to show support for the Black Lives Matter movement. Inspired by current events, here are singles from black artists that highlight the state of our country.
Lil Baby's "The Bigger Picture"
Beginning with recordings of reporters detailing various recent protests, it's clear that Lil Baby is thinking about police brutality in this single. "It's bigger than black and white / it's a problem with the whole way of life," says Lil Baby. Further, the music video, now trending at the number 5 spot on YouTube, is a compilation of protest videos, including Lil Baby in different protest scenes.
Leon Bridges' "Sweeter" (feat. Terrace Martin)
Bridges, a Grammy-nominated musician, has always focused on his own experiences and black history as inspirations for his jazz and R&B influenced music. In "Sweeter," Bridges contemplates the current state of America asking, "Why do I fear with skin dark as night?" As he reflects on the past, Bridges mourns loss while also feeling a numbing sense of repetition.
DaBaby's "ROCKSTAR" (feat. Roddy Rich) [BLM REMIX]
The original "ROCKSTAR" is widely regarded as DaBaby's newest hit, topping the Billboard charts. He explicitly references the Black Lives Matter movement, the role of the police and his own experiences as he says "police pulled their guns like they scared of me" in the remix, showing support for the movement.