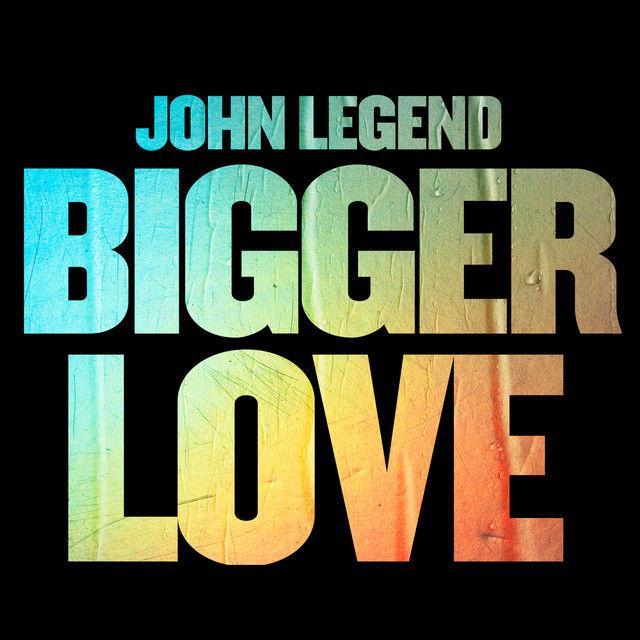 Released on June 19, John Legend's newest album "Bigger Love" departs somewhat from his slow jazz sound characteristic of his earlier albums.
Legend's last album, which was released last year, was a holiday album, and the album that preceded it was released in 2016. In many ways, "Bigger Love" is the first taste of where Legend's sound is heading apart from some of the restrictions that a Christmas album can put on diversity in a single album.
As a whole, "Bigger Love" has an upbeat, funk-inspired sound, harking back to '70s R&B especially in songs "I Do" and "One Life."
Easily, some songs on the album fit into the pop genre, and along with other Legend hits, are sure to be featured soon, such as "Wild" feat. Gary Clark Jr. and "Favorite Place."
Soul music is a prominent theme in "Slow Cooker" and "Focused" as trumpets and keyboard highlight Legend's vocal talent apart from his musical and songwriting achievements. Slower songs like these help to remind listeners that Legend's voice has as much a part of his music as anything else.
As an acclaimed songwriter himself, Legend teamed up with other talented songwriters for various songs on "Bigger Love," such as Gary Clark Jr., Jhené Aiko, Koffee, Rapsody and Camper.
The title track, easily one of the most popular songs on the album, is a mix of pop and R&B, with a subtle electronic dance beat that takes inspiration from Afro-Latino music.
Already, "Conversations in the Dark," and its remix with David Guetta, has garnered success with fans and is quickly becoming one of Legend's biggest hits. The original song itself is a positive mix between a ballad, a Legend classic and a gospel-inspired, piano-heavy sound.
While "Conversations in the Dark" is a meaningful song by itself, true to Legend's ballad roots, Guetta's remix elevates it to a dance hit, a song to be played in clubs sometime soon.
The final track on "Bigger Love" is "Never Break," a song characteristic to Legend's classic song, a piano ballad. However, compared to Legend's biggest hit "All of Me," "Never Break" is more optimistic. As Legend sings about the strength of his relationship, it's a sense of positivity and determination, rather than dependency.
One of the longest songs on the album, it ends "Bigger Love" with Legend's signature. It showcases all of Legend's talents in synchrony: vocals, music and songwriting.
Overall, "Bigger Love" is an album for all fans of John Legend, with its mix of upbeat pop-inspired songs and ballads classic of Legend's earlier sound. Whether you like his new music or his older music, "Bigger Love" has it all, and does so with elegance and purpose, as Legend manages to evolve his sound while staying true to his roots: a real and raw talent.