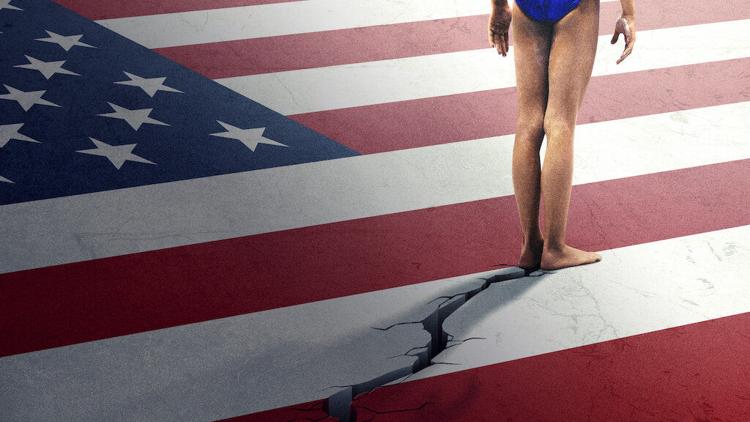 I'm a huge fan of the Olympics. In particular, I've always loved watching the ice skating and gymnastics portions. There has always been something special about those two sports for me. They've captured my love and attention since I was probably eight years old. I can't remember ever — not — watching ice skating and gymnastics in the Olympics.
Naturally, when I heard about the USA Gymnastics sex abuse scandal in 2017, I was shocked.
Larry Nassar, the primary doctor for the USA Gymnastics national team, was on trial for sexual abuse and possession of child pornography. There were hundreds of allegations against him made by gymnasts Nassar treated over the years.
"Athlete A," directed by Bonni Cohen and Jon Shenk, tackles this scandal in a very informative, eye-opening way. This documentary goes far beyond focusing only on Nassar, however. It also exposes USA Gymnastics for the toxic, emotionally abusive institution it was.
I found "Athlete A" to be incredibly powerful and impactful. The survivors who elected to be a part of this film are clearly fierce and immeasurably strong. The women affected by USA Gymnastics' abuse have suffered unimaginable horrors of both the physical and emotional kind, yet they manage to remain fearless as they stand up to a harsh, disbelieving public.
This documentary, which can be found on Netflix, is a must-watch for people who care about the sport of gymnastics and want to see justice served to the countless survivors of both Nassar and USA Gymnastics. These women deserve to be heard, and "Athlete A" gives them that platform.
The documentary itself is very well made, much like many of Netflix's documentaries. (See: "The Keepers" and "Making a Murderer.") "Athlete A" carries a sense of urgency and sensitivity throughout the entire hour-and-40-minute runtime. You're never bored or confused about the events taking place – everything is told in a very matter-of-fact way everyone can follow.
Ultimately, I think "Athlete A" is an inspiring and crucial watch. It took decades for USA Gymnastics to come under scrutiny and be re-examined the way it should have been a long time ago, and we owe it to the survivors of the industry to acknowledge their stories and struggles.
The fight to end sex abuse is far from over, and USA Gymnastics still hasn't faced meaningful legal repercussions for its poor handling of the hundreds of assault allegations.
Hopefully, "Athlete A" can breathe new life into the case and propel the investigation forward so that some semblance of justice might be served in the near future.