Elizabeth Catte, author and public historian, introduced her recent book "What You Are Getting Wrong About Appalachia" to a packed house at the East Tennessee History Center.
Her discussion was part of the August edition of Books Sandwiched In, a monthly book discussion organized by the Knox County Public Library. Catte's book is largely a critical discourse on J.D. Vance's "Hillbilly Elegy."
Emily Ellis, a reference librarian at Lawson McGhee Library and an organizer for Books Sandwiched In, chose Catte for the event because they previously had a discussion about Vance's book.
"Once we saw a review of her book, it just made sense to have her side of the conversation," Ellis said. "This series is really about conversation, so if we can continue a conversation from one event to the next, that is really powerful."
"It's fairly obvious that I abhor "Hillbilly Elegy"," Catte said.
According to the East Tennessean author, Vance's book claims that the term "hillbilly" is a memoir of a culture, but to her the term is just a marketing strategy used by a publishing company to write about poor white people. Vance categorizes Appalachia as a region characterized by resource extraction and an opioid crisis and Catte suddenly had to explain herself to her newfound community in Southeast Texas.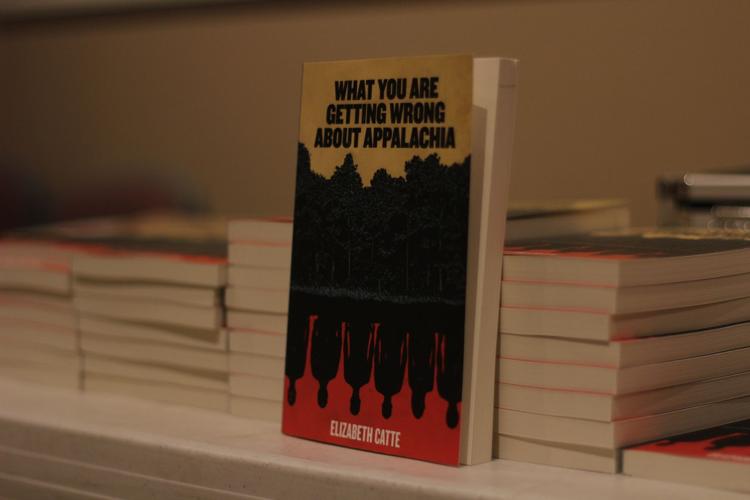 Catte then read a chapter of her book on what she calls "the Trump country genre." In the chapter, Catte discusses how media coverage of 2016's presidential election framed appalachia as a model of Trump's success.
"Sandwiched between hollywood portrayals and election coverage, appalachia provided a slew of human interest stories," Catte said. "It reduced voters to stereotypes and caricatures."
Catte deduced that while voices of appalachians as experts on appalachia are few, the media can easily mine human interest stories in the area because audiences can only understand them on a superficial level.
"Appalachia is an easy other," Catte said. "It's become a well spring for the nation's pity."
In another chapter of her book Catte says a camera is like a gun. She spoke about the visual archive of appalachia formed in the 60s, which she believes helped create the stereotype of poor appalachians.
"But a camera is like a gun," Catte said. "It's threatening, invasive and not always true."
She then draws the relation that if a camera is like a gun, a vote surely can be one too. Through voting, appalachians have become caricatures of themselves, the author claimed. According to Catte, these caricature have material consequences. The most obvious one is herself, in her body.
"The most jarring consequence for me was the fact that my ideas I have about myself are less valuable than things said by more powerful voices," Catte said.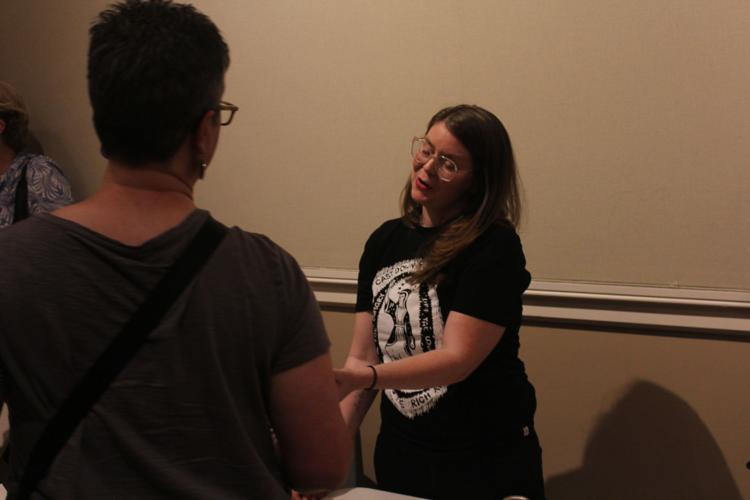 She offers that one of the most powerful things appalachians can do for themselves is try to relate their issue to other people around the nation and the world.
Catte concluded her emotional speech with advice of an exodus.
"I'm not saying appalachia doesn't have issues," Catte said. "It doesn't take a lot of ingenuity to see that. But our region is perpetually burdened by trying to earn it's place back into society. So we must leave our region and show that we are not what everyone thinks we are."