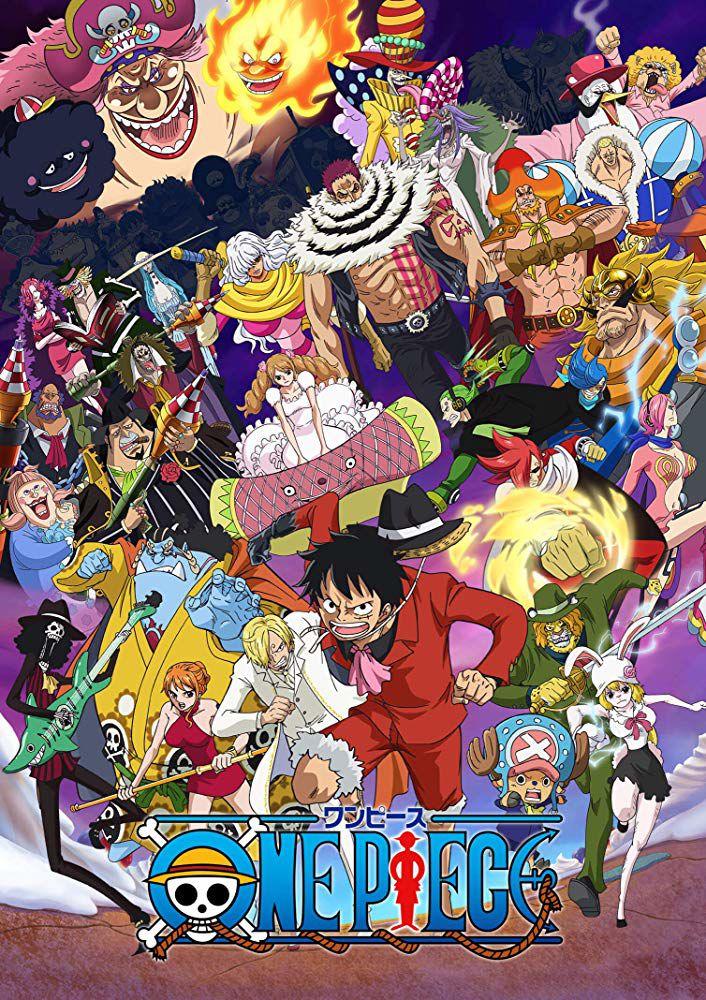 Since 1997, manga author and artist Eiichiro Oda has produced weekly chapters of "One Piece", a story about a boy named Monkey D. Luffy, who sets out upon the seas of his fictional world to become the King of the Pirates.
Since its serialization within the Japanese comic magazine Weekly Shonen Jump, "One Piece" has come to gain the distinction of being the world's most purchased series written by a single author, with over 460 million collected volumes in circulation. It has been the highest selling manga in Japan since 2008, with only the international hit "Attack on Titan" nearing its sales average back in 2013.
Around the turn of the previous decade, "One Piece" and its most notable contemporaries, "Naruto" and "Bleach", were given by fans the title of "The Big Three", being the most popular series in the magazine, inspired by and carrying on the legacy of older series, such as the internationally acclaimed "Dragon Ball".
However, "Naruto" and "Bleach" waned in popularity and ended their respective runs mid-decade, while "One Piece" not only found increasing world-wide success, but also found itself cemented as one of the greatest Japanese comics of all time. What is it about this swashbuckling pirate tale that is so compelling to readers, and what has it done in this last decade that has allowed it to retain its spot as king despite the intense competition both inside and out of Weekly Shonen Jump?
The 2010's began what is known to fans as "3D2Y", a four-week hiatus where not a single chapter was published, concurring with the main cast being scattered, with the promise of meeting back up in three days turning into two years.
Then, when the story finally resumed, Oda kicked the story back into high gear, exploring new and exotic islands that bent the realms of fantasy and imagination. Mysteries and plot points that had been teased at for the entirety of the previous decade came to fruition while the story simultaneously delved deeper into the world's shadowy past.
The "One Piece" story line has always been meticulously planned and interconnected over the years, even having things being teased at in the very first chapter, that readers wouldn't see or hear mention of again until nearly ten years later. But what the post-time-skip era has done that sets it apart from the pre-time-skip era is to have each story arc play off the previous.
What I mean by that is if someone looked at the story structure of "One Piece" prior to the time skip, the general trend was that the crew would land on a given island, explore the island, come into some conflict on that island, then resolve the conflict and sail on. Whereas after the time skip, the conflicts generated on each island build off one another fluidly, each arc flowing out from the previous.
Predictably, any series branching out into a garden variety of media platforms can help its overall notoriety, and manga is notorious in Japan for being adapted into animated television, but "One Piece" has spread its wings far beyond that. During the last decade alone in "One Piece" related entertainment and attractions, there were three major feature length films, fourteen novels, thirteen video games (as well as roughly eleven obscure mobile games), three plays, a musical, twenty-eight CDs, an indoor theme park, and three restaurants. That isn't even to mention any figures, toys or other sorts of merchandise.
As we enter into the new decade, the world will likely see the main run of the "One Piece" manga come to its fateful, climactic end. While this will be bitter sweet, and likely sad for millions of readers around the world, fans can find peace in the fact that any series as popular as "One Piece" will continue to have related content created from it even decades after it's original run has come to an end.
If you have a few months or years of spare time on your hands, I'd highly recommend killing some of that time with this grand pirate saga.