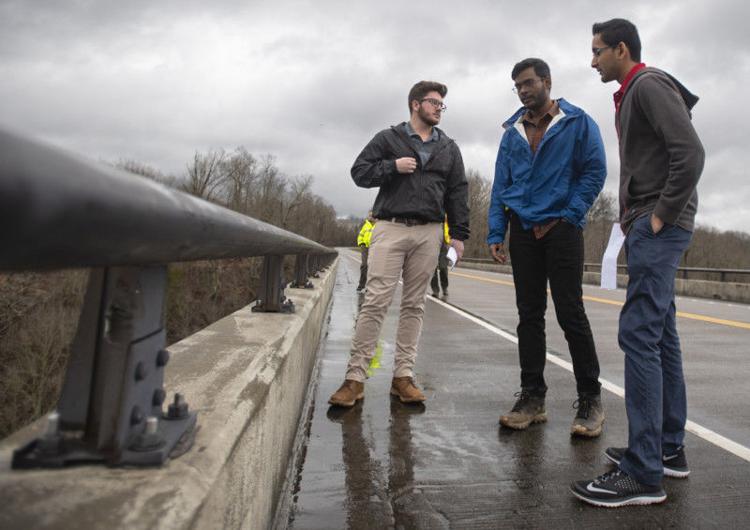 The Natchez Trace Bridge, located in Franklin, Tenn., was built in 1993 and officially opened to the public the following year. The structure has won many awards for its design, and the bridge is a part of the Natchez Trace Parkway, which runs through Tennessee, Alabama and Mississippi. The Parkway bisects what was once the home of the Choctaw, Natchez and Chickasaw nations.
But, locally, the 155 foot tall Natchez Trace Bridge goes by another name: the Suicide Bridge. This is due to the long history of suicides occurring on the tall structure. In 2018 alone, there were 32 suicides at the bridge.
On Nov. 18, 2019, sheriff's deputy Adrian Finch saw a teen on the bridge who appeared to be contemplating suicide. Finch successfully saved the adolescent's life.
This situation and extremely close call is just one of many tragedies that has occurred at the location, and this particular incident prompted many Tennesseans to call for action to make the bridge safer and to raise suicide awareness in the area.
In recent years, several people have responded to the tragedies at the bridge by dedicating their time to increasing safety at the location. Now, they have been dubbed the "Natchez Trace Bridge Heroes" and were named the People of the Year 2019 by "The Tennessean" newspaper.
These heroes include Trish Merelo, who helped found the Natchez Trace Bridge Barrier Coalition after her son took his life at the bridge, Tracy First, who is the wife of U.S. Senator Bill First, several state and federal lawmakers, mental health provider Centerstone, the Tennessee Suicide Prevention Network, suicide survivor Briana Browne and UT engineering professor Jenny Retherford, who had six of her students design bridge barriers.
Retherford served as the faculty manager on the initiative to create better barriers for the bridge, and the project was part of her senior design project.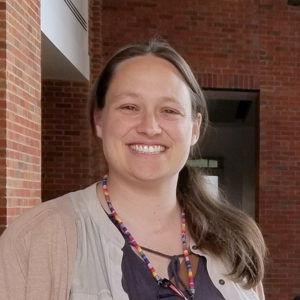 The bridge has impacted both Retherford's professional and personal life, who lived in Nashville for a long time before moving to Knoxville.
She explained that she used models of the bridge as demonstrations in her engineering classes before she even began working on improving the bridge's safety.
"I have visited this bridge, and I know the icon status it has in Middle Tennessee. I am a structural engineer and admire this bridge for both the beauty and engineering that it represents," Retherford said.
Retherford explained that her structural engineering courses use real projects, such as the bridge initiative, to demonstrate the intersection of clientele's needs with the engineering work.
She added that despite her professional success from the project, the engineering team did not begin the bridge safety initiative with any desire for recognition of their efforts.
"I've received so many notes from colleagues throughout the college congratulating me on the honor. It's odd because we didn't do the work so that we could earn this honor. It's humbling. I am a small member of this team," Retherford said.
Retherford expressed her gratitude for being permitted to work on such a meaningful project.
"People greater than me allowed me to contribute to a project with extreme impact. And together we were honored," Retherford said. "It means that I can celebrate - on a large stage - the good people who call up UT and ask for us to do something good for our state. And...it means...we answered their call."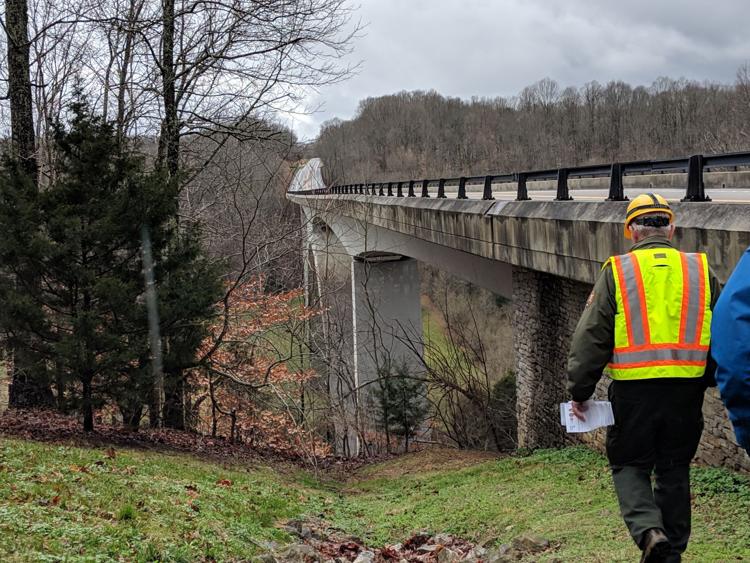 Meet Patel, a recent graduate of UT who majored in civil engineering with a concentration in structural engineering, worked on the bridge project with Retherford.
He explained that he wanted to work on improving the bridge's safety because he believed the initiative would make a difference in peoples' lives and maybe even save lives.
"One key thing that made me involved in this project is attempting to reduce fall fatalities from suicide in the future," Patel said. "I was shocked to hear a bridge this beautiful is a prime target for suicide attempts, and I believe providing design solutions for a bridge barrier can drastically reduce or prevent future fall fatalities if implemented on the bridge.
Patel added that every contribution to this community project, no matter how small, makes a difference in such a serious situation.
"This was a once in a lifetime opportunity project, and I believe everyone should take part in it in some way if possible. Saving one life from a small contribution of one's time and effort is worth it every bit, and I am proud and honored to have been a part of such a senior design project that will positively impact many lives in the future," Patel said.
The engineering team considered several different designs to increase bridge safety, one of which was a net barrier system that would either restrict someone from falling off of the bridge or catch them after falling. However, that solution would have been too expensive, so the team decided to create a new barrier on top of the bridge wall, along with a vehicle barrier that runs alongside the bridge wall.
The Natchez Trace Bridge is a historical landmark, and due to awareness about suicide and the efforts of those who are attempting to improve the bridge, the large structure is slowly working its way to becoming a safer space.
If you are or a loved one is struggling with depression or suicidal thoughts, please do not hesitate to reach out to a support system. There are many resources, both on and off campus, available to assist students in times of crisis.
One of the resources on campus is 974-HELP, the hotline that students can call in the event that they are concerned about themselves or another student, including if they fear that a student or themself is at risk for suicide or self-harm. However, if students are concerned about the immediate safety of themselves or another student, it is imperative to call 911 or the UTPD emergency phone at (865) 974-3114.
Additionally, the Center for Health & Wellness's website outlines a list of signs that a fellow student may be struggling with mental health or be experiencing suicidal thoughts. Students who self-harm, have been sexually abused, stalk others, are involved in an unhealthy relationship or have thoughts of harming themselves or others may be in need of immediate help.
Several national resources for suicide prevention also exist; http://reportingonsuicide.org/ discusses the signs that someone may be suicidal and how to properly address the situation. Additionally, anyone in crisis can reach out to the Crisis Text Line by texting HELP to 741741 or can call the National Suicide Prevention Lifeline at 1-800-273-8255. Both services are completely free, available 24/7 and confidential, unless it is necessary to involve emergency services in order to keep yourself or others safe.
National Suicide Hotline (1-800-273-8255)
Tennessee Crisis Phone Line (855-274-7471)
UT Help Hotline (974-4357)