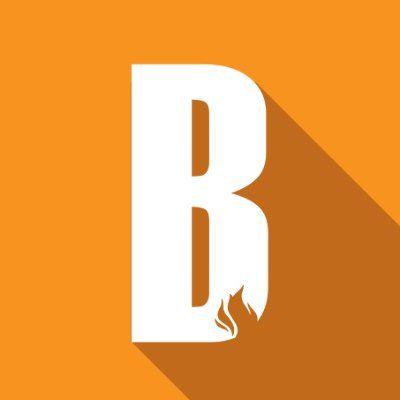 Students at the College of Education, Health and Human Sciences recently teamed up with Centro Hispano, a local nonprofit organization serving Latino youth and families, to deliver online language instruction to over 40 English as a Second Language students in Knox County and the surrounding communities.
The students, ranging in grade levels from kindergarten to eighth grade, had initially faced a disruption in their education after Tennessee public schools closed in March of this year due to the COVID-19 pandemic.
The online ESL program came about when CEHHS students seeking licensure in ESL education suddenly found their spring semester internships with local schools also cancelled, depriving them of the opportunity to gain essential teaching experience.
Nils Jaekel, clinical assistant professor in the Department of Theory and Practice in Teacher Education, elaborated on how the program came about and stressed the important need that it serves for many ESL students.
"Research has shown that students from a lower socio-economic background regress in their academic skills over the summer," Jaekel said. "English Language Learners are at a higher risk of regressing as they often come from a lower socio-economic background and are likely to use their mother tongue at home. We wanted to ensure that ELLs would be able to continue learning during the time schools would be closed. We also saw an opportunity as our interns needed to continue or start their placements in ESL classes."
As part of the program, UT interns teach sessions between one to one-and-a-half hours in length through Zoom on Tuesdays and Thursdays. These sessions are highly interactive and are designed around themes that are both entertaining and educational. On Wednesdays and Fridays, students are provided with assignments and activities to complete on their own time.
Centro Hispano, the organization that facilitates the learning activities, has been instrumental in the online program's success.
In addition to matching the teaching interns with students, the organization designs weekly themes to center instruction around, maintains a Google site filled with interactive educational activities and provides Chromebooks to students that need them, alleviating a substantial barrier for those who may not have access to the technology.
Outside of its family and youth engagement work, Centro Hispano also focuses on workforce development, community resources and small business help, and it relies on UT volunteers and interns for many of its programs.
Megan Barolet-Fogarty, youth and family engagement director at Centro Hispano, discussed the significance of the online program and specifically the live aspect of it.
"Our goal was to create a space where our students can feel comfortable, where they can have fun and be engaged, and where the parents and families can also engage with the process," Barolet-Fogarty said. "I think the live component, through the Zoom sessions, has been extremely critical because it not only requires the students to be actively engaged with the language by reading and writing, but it is also forcing them to engage with the language verbally. It also creates a sense of accountability where students complete their activities and attend classes."
While the experience has been very impactful for both the teaching interns and the students, it has not been without challenges.
"Several challenges were logistical in nature. They were ensuring that ELLs knew about the program, equipping families with devices and bringing them online and managing larger Zoom sessions," Jaekel said.
"For our interns, this was [also] a challenging experience," Jaekel added. "Teaching online is challenging. When we started this project, we knew there would likely be a steep learning curve for everyone involved."
However, by adapting and learning to overcome these challenges, the online program has turned out to be a success for both the teaching interns as well as the ESL students.
"Our interns showed that they were able to adapt to the new environment and when a teaching strategy did not work out," Jaekel explained. "They came up with new ideas every week to make online learning, with otherwise limited resources, engaging for our English Language Learners. With this project, we were able to have our excellent teacher graduates continue their education and bring the Vol spirit into the living rooms of English Language Learners in our community."
Sherry Bell, professor and department head in the CEHHS, elaborated on the importance of supplemental online learning programs like this one in ensuring that ESL students don't fall behind in their learning process during these challenging times.
"Providing ongoing learning experiences when face to face learning is disrupted is crucial for English language learners and other students who may be at risk academically due to lack of access to technology and books at home," Bell said. "Though the pandemic is an international crisis, it is forcing us to be creative and resourceful in developing ways to reach and teach students in vulnerable situations."
Bell also emphasized the impact that programs and community partnerships, like the one between UT and Centro Hispano, have on students pursuing a career in teaching.
"Community engagement with agencies such as Centro Hispano provides formative, authentic experiences for aspiring teachers," Bell said. "Our pre-service teachers learn invaluable lessons that make them more culturally aware and competent and give them insights into the lives of students outside of school."