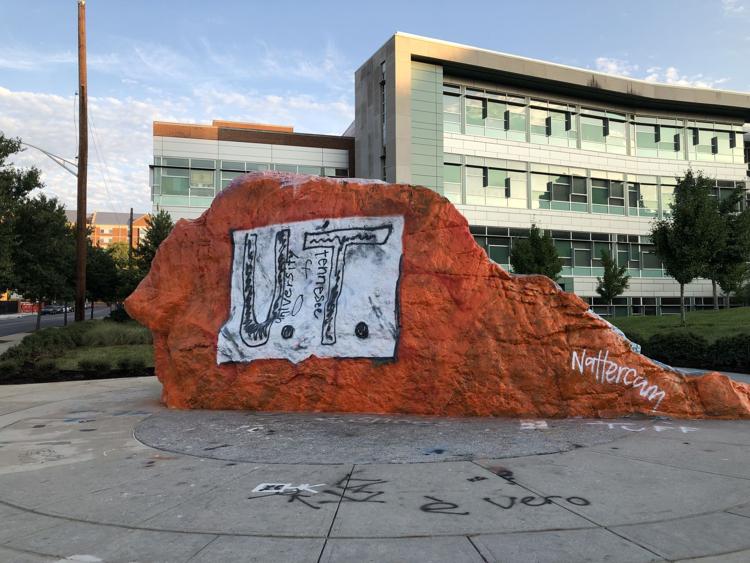 UT has offered admission and a full scholarship for the class of 2032 to the young Florida boy who designed his own UT t-shirt for college t-shirt day at his elementary school.
The story of the fourth grade boy, who was bullied for making the shirt, went viral. UT was quick to embrace the boy and his family; UT sent him a care package full of Vol merchandise including t-shirts, water bottles, foam footballs and more.
UT student Natalie Campbell (not the Campbell who is SGA president) painted the design of the boy's t-shirt on the Rock, spreading the word of the story even further.
Additionally, UT added a t-shirt available in the VolShop featuring the boy's design.
Over 50,000 of the shirts have already been ordered, and the piece was so popular that the VolShop website crashed from the influx of shoppers looking to buy the shirt. The proceeds from the t-shirt will be donated to STOMP Out Bullying, an organization that works to end bullying.
UT announced the offer of admission and scholarship today. The young boy will receive a full scholarship, beginning in fall 2028, covering all of his tuition and fees for four years should he choose to attend UT.
UT has spoken with the young boy's mother, who has expressed her gratitude for the outpouring of love and community from the Volunteer family.