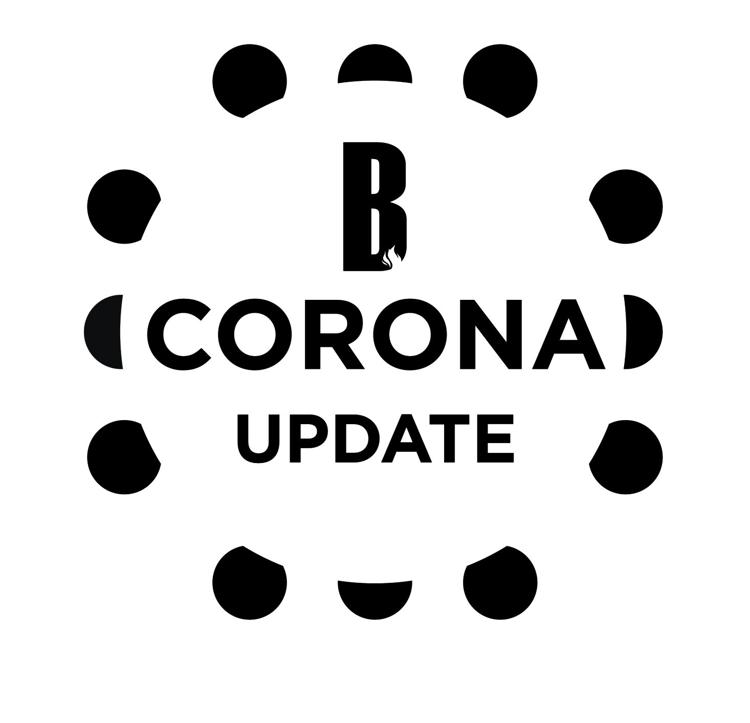 One week, UT students were showing up to classes, taking part in extracurriculars and generally living life to the fullest. A week later, the dorms lay barren, the classrooms empty and the streets of UT ghostly quiet.
The coronavirus and resulting social distancing protocols have isolated many Tennesseans at home and halted all but the most essential business — all to slow the spread of the deadly coronavirus. The University of Tennessee contributed to the effort by suspending all UT study abroad programs on March 3, ending all in-person classes through April 3 on March 11, extending cancellation through spring semester on March 16 and further through the summer term on April 1.
The pandemic's sudden escalation resulted in similarly sudden measures, leaving many a student confused and concerned about their future on Rocky Top — especially without campus resources.
The decision to go online affected every student, but how did UT administration come to that decision? What was the process?
Vice Chancellor for Student Life Frank Cuevas spoke with "The Daily Beacon" about just that.
According to Cuevas, the decision came from UT's Emergency Operations Center and their policy team.
"It was a collective (decision). The Emergency Operations Center is a large group. The Operations teams runs through the situations and 'what ifs.' The policy team is who makes a collective decision or refer back to the operations group," Cuevas said. "It's the policy group making the collective decision to move forward. It's not one individual."
Administration staffs emergency operation groups for special occurrences, including natural disasters and white supremacist actions.
The current Emergency Operations Center — with up to 50 members representing campus police, UT dining, housing, research facilities, student life and various other UT departments — first monitored coronavirus in late December and early January, before the disease reached the states, to take part in emergency discussions.
Cuevas also commented on the statewide situation. UT partnered with both state and national health institutions. This led to the cancellation of study abroad programs in early March.
"Emergency Operations had been monitoring the COVID-19 outbreak for quite some time while it was in China. Well before any decisions were made, we had been coordinating with the Knoxville Department of Health, the Tennessee Department of Health and the CDC to monitor and anticipate the impact it might have on (study abroad programs)," Cuevas said. "As the situation ramped up, we kicked our Emergency Operations Center into gear."
Cuevas said the Emergency Center considered all options but wanted to respond in an appropriate way.
The coronavirus' quick spread significantly affected the center's decision making. With new cases emerging every day and the CDC's recommendations changing just as fast, the situation became more serious with a more rapid pace.
According to Cuevas, the time before cancellation was spent examining university resources — ensuring every campus had stable enough networks to provide practical online courses and enough technology to provide students in need.
"At the end of the day, this was a situation that was evolving very rapidly. National guidelines were changing daily. We had already been thinking about a need to transition to online courses, but we needed to think about what needed to be in place. We had to evaluate infrastructure like whether we had the network capacity and technology resources," Cuevas said. "You started to see a lot of other institutions moving online. We wanted to make the decision in consultation with the rest of the UT campuses. When this decision was made, we wanted to be sure we had the capacity to do so.
In early March, as more and more cases emerged in and around Tennessee, the pandemic became urgent. This urgency, Cuevas described, was the reason for sudden cancellation. Despite the sudden decision, Cuevas wished to assure students of its validity — saying it was made for the greater good of the student body after appraisal of its resources.
"While it may have seemed sudden at the end of the day, we were still responding to the need to protect the wellbeing of our campus, the health of our larger community — especially those who are more vulnerable," Cuevas said. "But we needed to make sure we had the right infrastructure in place while we make a quick plan. You can't move to online classes without adequate resources."
Class cancellation was never the only option on the table. Until deciding on a semester-long cancellation, administration prepared to resume face-to-face sessions starting early April. However, several students and staff were still abroad or otherwise traveling, increasing their risk of infection. Since at-risk students were still away, the center cancelled physical classes before traveling students and staff came back.
"We were deep cleaning a lot of spaces on campus with the idea of continuing in physical environments. We were already taking steps to continue face-to-face interaction. But the situation was evolving quickly, and we had continued spread throughout the nation," Cuevas said. "With many of our students and staff traveling, that's when the decision was made. Continuing in a virtual environment was the best way to do that."
As of writing, the Emergency Operations Center continues to meet virtually. Most meetings address updates, as well as student and staff concerns.
As the situation continues, Cuevas and the Emergency Center look toward the future. With more and more educational institutions cancelling physical classes, online course loads are exponentially increasing. When asked about what might occur after the pandemic, Cuevas described a potential increase in demand for virtual courses.
"You're going to have students who want more hybrid programs, with some face-to-face and some online courses. COVID-19 is going to change a lot of institutions going forward. It's had so many ramifications on service delivery. I long for the day we get back, but I do think we'll continue to offer more online courses for those who want it. It'll create opportunities for those who can't take face-to-face classes, and I think it'll have that impact across the country. We're entering a new normal," Cuevas said.
After the cancellation of physical summer classes, Chancellor Donde Plowman made a statement regarding the pandemic situation.
She wished to reassure UT students, saying that administration places them at the center of every decision.
"In recent weeks, the campus leadership team and I have had to make a lot of difficult decisions. At every point, our students and their safety, wellbeing and academic success have remained at the front of all our deliberations," Plowman said. "While I know that this hasn't been easy for a lot of our students, we want to assure them that we will help them succeed in their coursework and continue on their path toward graduation."
Plowman also encouraged students to reach out to faculty and staff if they have any trouble with the current situation.
"We have faculty and staff reaching out directly to every student; though it will take some time, we want to ensure each student knows that we care about them and that they have all the resources and support they need," Plowman said "More than anything, I want our students to know that they matter to us, and they belong at UT. This is a difficult time, but we will get through it together as Volunteers."