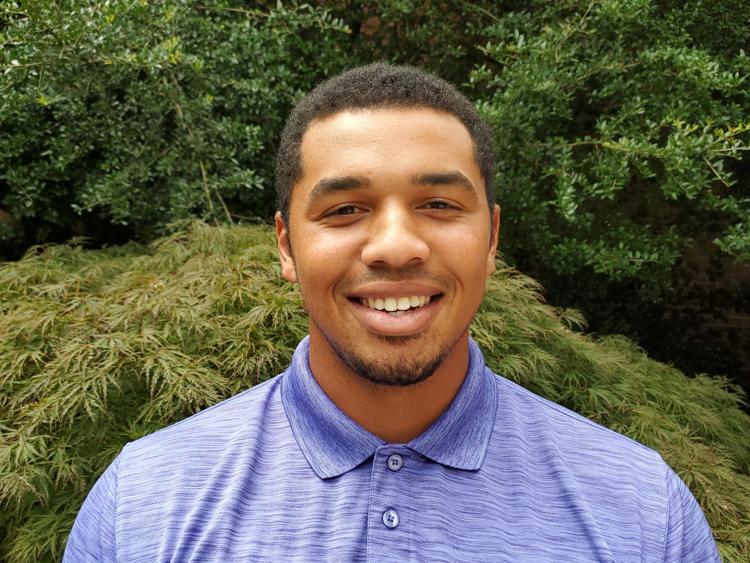 Earning a degree is difficult for all, but for Tennessee Doctoral Fellow Julian Cosner, the odds seemed to be stacked against him from the start.
"As a Knoxville native coming from a single-parent household with low economic status, many questions were raised about my future," Cosner said.
It would have been easy for Cosner to give in to his circumstances but to give up was an unheard of concept in his household. Despite hardships, his mother knew he was destined for success if he worked hard enough, Cosner explained.
"Thankfully, success in school was pressed on to me while I was a child by my mother. I began to see the fruit of that seed sown early once I got to high school. I was never at the top of my class, but that didn't hinder my mind because I could see myself growing as a person and becoming successful in school," Cosner said.
Nowadays, Cosner is one of five UT PhD students that were recently named Tennessee Doctoral Fellows.
Cosner graduated high school and began preparing for an exciting new chapter of his life at East Tennessee State University. However, when Cosner transfered to the University of Tennessee a year later, the transition put a strain on his academic career.
"That transfer placed a small burden of unfulfilled credit hours since half were not transferable. At the time I was unaware what this meant, but as graduation inched closer my advisor sat me down to show me the course load for the final year," Cosner said. "I finished my last semester with a 20 plus credit hour course schedule while maintaining a part-time job, and received straight As for the first time in my life. All I could say was, 'Thank the Lord!'."
Cosner currently works in the Department of Entomology and Plant Pathology (EPP) under UT professor Dr. Jerome F. Grant, and Cosner focuses on the industrial hemp industry in the southeast United States. The head of the EPP Department, Dr. Ernest C. Bernard, has Cosner in class and believes he is an exceptional student.
"Julian is standing out as a great student and is liked and respected by the other students in the class. He's a personable guy," Bernard said.
As an undergraduate, Cosner pondered over the prospect of working with hemp, but the distribution of the plant was illegal at the time. He was quick to jump on the hemp bandwagon when it was legalized.
"The opportunity to work with hemp was a no brainer to me since so little is known about the crop in our area. Hemp growers in Tennessee will face insect pests at some point if not already. My research aims to equip growers with the knowledge they need to manage insect pests associated with hemp in a way that protects our health and the environment," Cosner said.
Pest management is an important field of study because of the need to keep farms running smoothly, but Cosner says the negative view of pest management in the public eye has grown immensely because of media coverage.
"The phrase pest management has a slightly negative view from most people because of the association with 'pesticides.' Recent media attention has put immense pressure on agriculture to treat crops less and less. However, proper pest management in agriculture includes cultural control, biological control and resistant varieties and more before using chemical controls like pesticides," Cosner said.
Despite the negative view his field is associated with, Cosner's gratitude for his opportunities at UT shines through.
"The EPP Department is very proud to have one of its graduate students, Julian Cosner, receive a Tennessee Doctoral Fellow Award," Bernard said. "We feel Julian's background, interests and work ethic will make him an important leader, communicator and educator in the field of insect pest management. The EPP faculty are looking forward to working with Julian and supporting his aspirational goals."
Cosner shared his advice for a successful undergraduate experience.
"Pray. Do not let fear hold you back. Long nights and plenty of coffee await you. Procrastinate procrastination. Work hard. Enjoy the process. Have fun. Ask questions. Seek council for difficult situations. Better yourself for others. Celebrate your mountains. Reflect in your valleys. It is ok to cry. Love others. Eat well. Work out your mind and your body. Don't forget to pray," Cosner said.
This article is part of a five-part story regarding UT's Tennessee Doctoral Fellows.