VOLS en Pointe is an on-campus ballet group that focuses on helping students further their ballet skills, especially pointe skills. They offer three classes on Sundays from 7 to 8 p.m., Mondays from 8:30 to 9:30 p.m. and Tuesdays from 8 to 9 p.m. The classes are taught by either dance instructors or experienced students.
The club was originally formed in the spring of 2019, but they weren't able to get started officially until this past fall, due to the process necessary to become a sports club at UT. The club was formed because there aren't a lot of opportunities for dance here on campus, outside of the dance team, and the club's founders wanted there to be a group that all students could join.
Some of the members had ballet experience from childhood or high school, but a lot of the members had no previous experience at all. It was intentionally set up as a dance club for those who had a passion for it, no matter their experience, so the club is accessible and supports the community as well.
A majority of the members are also a part of BOSS, an on-campus dance company that is a part of UT's Dance Society.
Elizabeth Cousins is a junior in neuroscience with a honors concentration and minors in psychology and Spanish.
She stated that when she was young, dance was something that she loved dearly, and it is something that she has continued throughout her life.
"I started ballet and tap when I was three, and I never stopped. I got into dance because my mother had been a dancer, and when I was little, I loved to dress up in her old costumes and shoes. Some of our students have similar stories to myself, but we have members of all dance backgrounds," Cousins said.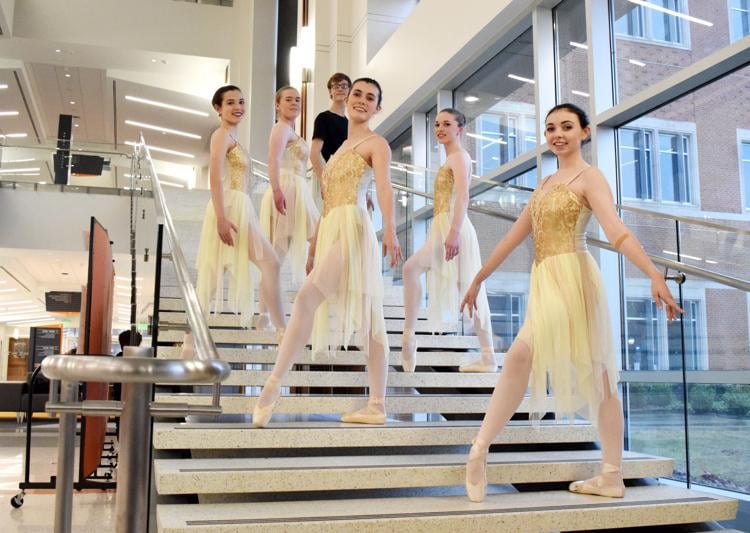 She expressed heavily that there is not an audition process to join. VOLS en Pointe accepts all interested students — anyone, no matter their background.
"We do not currently have any audition processes; we want anybody to have the opportunity to participate. Anyone can join, dancer or not. VOLS en Pointe has no skill level requirement, and we pride ourselves on being a no-judgement zone. Our goal is to bring dance into the lives of as many people as possible," Cousins said.
Carinne Cheney is a junior in microbiology with a minor in psychology and is also on the pre-med track.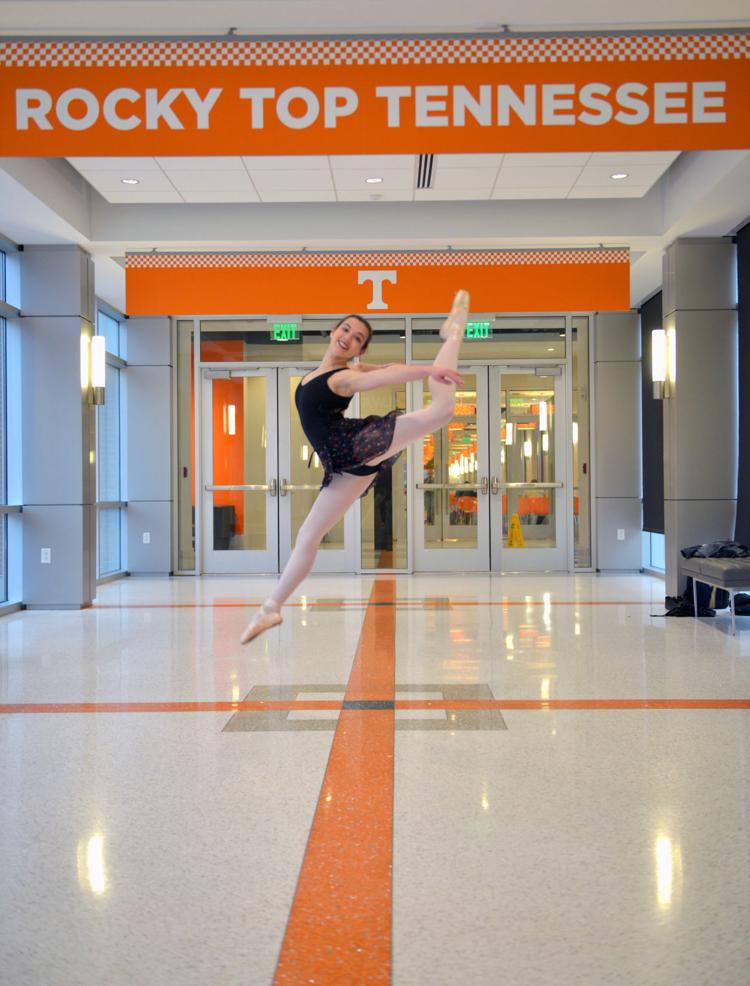 She also has been dancing since she was young and started with ballet before moving on to tap. After that, she started contemporary dance and, later, jazz and lyrical dance as well. She also mentioned how dance is a way for her to relieve some of her stress and bond with her team members, who are like a family to her.
"Dance has really helped me through college with the friendships I have made with such great people," Cheney said. "The dance floor and stage is a home that is always great to return to, and I don't know where I would be in life without that feeling of performing and having a place to release my emotions."