The Pride Center will celebrate its 10-year anniversary on Feb. 25, 2020, and it all began with one idea that sparked its start in 2005.
Librarian at John C. Hodges and previous director of the Pride Center Donna Braquet and professor of informational science Bharat Mehra began a study in fall 2005 asking the campus community what would make the University of Tennessee better for them.
"One thing that kept coming up from people was that it would be good if we had a place because you know you can't just tell if someone is queer just by looking at them, right? So you can't always find people in common to talk with or be friends with," Braquet said.
A look inside the Pride Center
Following the study, Braquet, Mehra and others created the Commission for LGBT People in 2006, with the aim of creating a space for the LGBTQ+ community at UT. 
During summer 2008, Interim Chancellor Jan Simek met with the Commission who presented their research. Simek said a space had recently opened in Melrose Hall, 915 Volunteer Blvd.,  that they could use. 
It was almost two years later before the OUTreach: LGBT & Ally Resource Center would officially open, but for Braquet, February 25, 2010 will be a day she won't forget.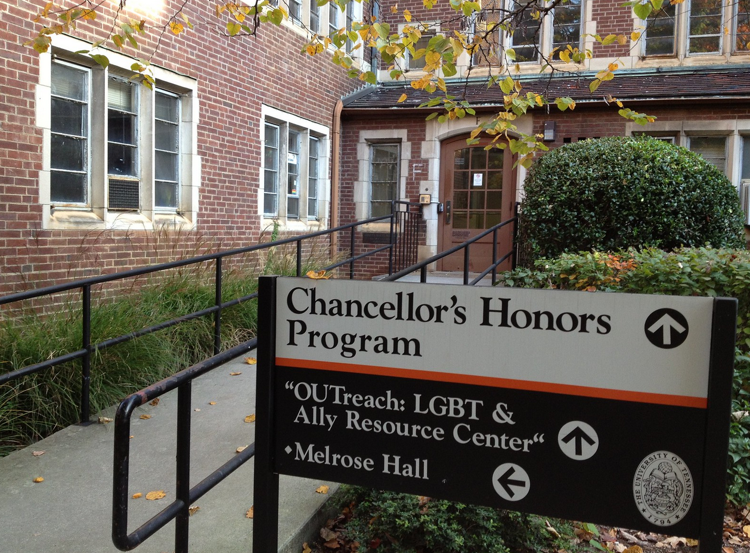 "I remember it really well," Braquet said. "It was February, so it was cold, and it snowed part of the day, but then by the time we opened the Center, the sun had come out and over 200 people came that day. I think it was just because people were like, 'Is this really going to happen?' because it seemed like something that would never happen here." 
For the next three years, Braquet and others made sure that the space was being used, with staff and faculty volunteering their time to open and close the center, so it was there for students like Allison Heming who came to UT as a graduate student in 2012.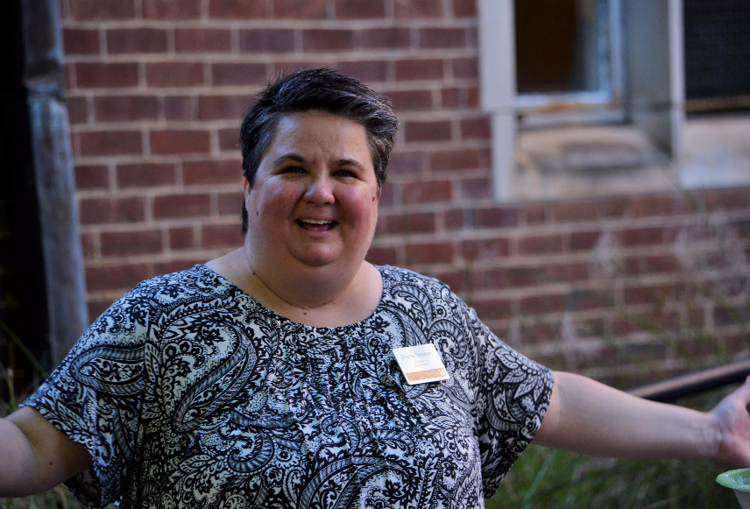 Now a data analyst for the Office of Research and Engagement, Heming found a home at the Center as a student. 
"I honestly don't remember why I went there, which is kind of odd," Heming said. "But I think it was just kind of to see the space. Where I came from as an undergraduate student, we didn't have anything like that. … I was just trying to find other queer people to establish friendships with, so I ended up going to the Pride Center, and I just never stopped going after that." 
Heming felt that the center had conversations that were important about diversity and inclusion on campus.
"It had all these interesting social justice conversations happening which given what was happening at the time makes a lot of sense," Heming said. "But what felt very unique for the area and campus — It was just kind of a hub of people who wanted to make UT better, wanted to make Tennessee better."
In 2013, the university hired Vice Chancellor of Diversity and Inclusion Ricky Hall who asked Braquet to become the director of the Center. Just two years later, the center changed its name to the Pride Center.
During fall 2015, Hall asked Braquet to write a small piece for a newsletter about how faculty can be inclusive with pronouns. When the letter was published, media outlets picked up the story and sensationalized the content.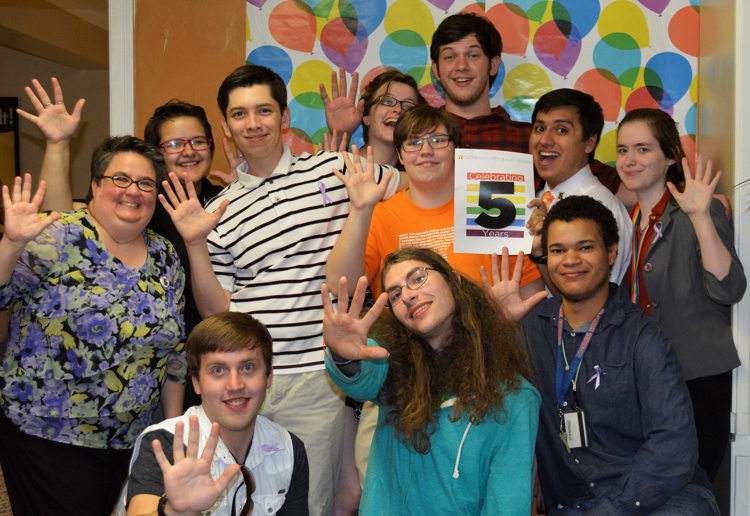 The State Legislature called for an investigation into the situation, leading to a defunding bill, Public Chapter 1066, which redirected $445,000 of funding for the Office of Diversity and Inclusion. The bill did not allow funding or resources to go toward Sex Week, UT could not promote gender neutral pronouns and could not promote or inhibit the celebration of religious holidays.
In support of the Pride Center, UT students held a walkout, a "die-in" on Pedestrian Walkway and a march. 
However, on May 23, 2016 Braquet was let go from her position, and the Pride Center was no longer a part of the university, although the space would remain for students.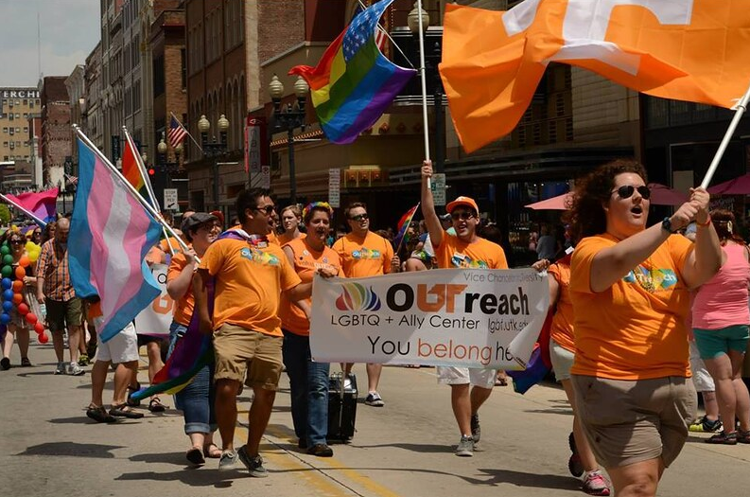 Prior to and during the arrival of Chancellor Beverly Davenport, a group of faculty members met to propose a possible return for the Pride Center.
The group was not a formal committee but contained faculty members from various colleges. They created a proposal for the return of the Pride Center and some of the members delivered the proposal to Davenport upon her arrival on campus.
UT students and alumni jointed together to raise $13,000 for an endowment and students volunteered to keep the center open. In 2017, Davenport hired Bonnie Johnson as the new director of the center. In 2019, the center again received funding and is housed as a part of the Office of Student Life. 
As the center celebrates a decade on UT's campus, both Heming and Braquet see a more stable future for the Center.
"As a staff member, I'm hopeful it means institutional progress," Heming said. "I'm hopeful it means a renewed commitment to students of differing sexual orientation and gender identities."
"I want the Pride Center to just never have to ever think about the possibility of going away," Braquet said. "I want the students and the staff who work there to only be concerned with how they can do even better and get even bigger and help even more people."