Compassion. Collaboration. Community. These three words not only form an alliteration but also represent the three pillars that the 2020 Student Government Association campaign Change has been founded upon.
The campaign consists of junior studying English rhetoric and Africana studies Karmen Jones for student body president, junior studying aerospace engineering Raj Patel for student body vice president, junior studying industrial engineering Cody Ramangkoun for executive treasurer, junior studying political science Emma Kate Hall for student services director and dozens of senatorial candidates.
The students running for positions on Change have one goal in mind that their name perfectly explains: change. The group is hoping for change in a number of areas, including within and outside of SGA.
For example, they hope to add a general body branch to SGA, allowing more members and more students to be apart of the organization. This will further their aim to increase dialogue between fellow students, their peers and administration by allowing more students to be apart of the governmental organization.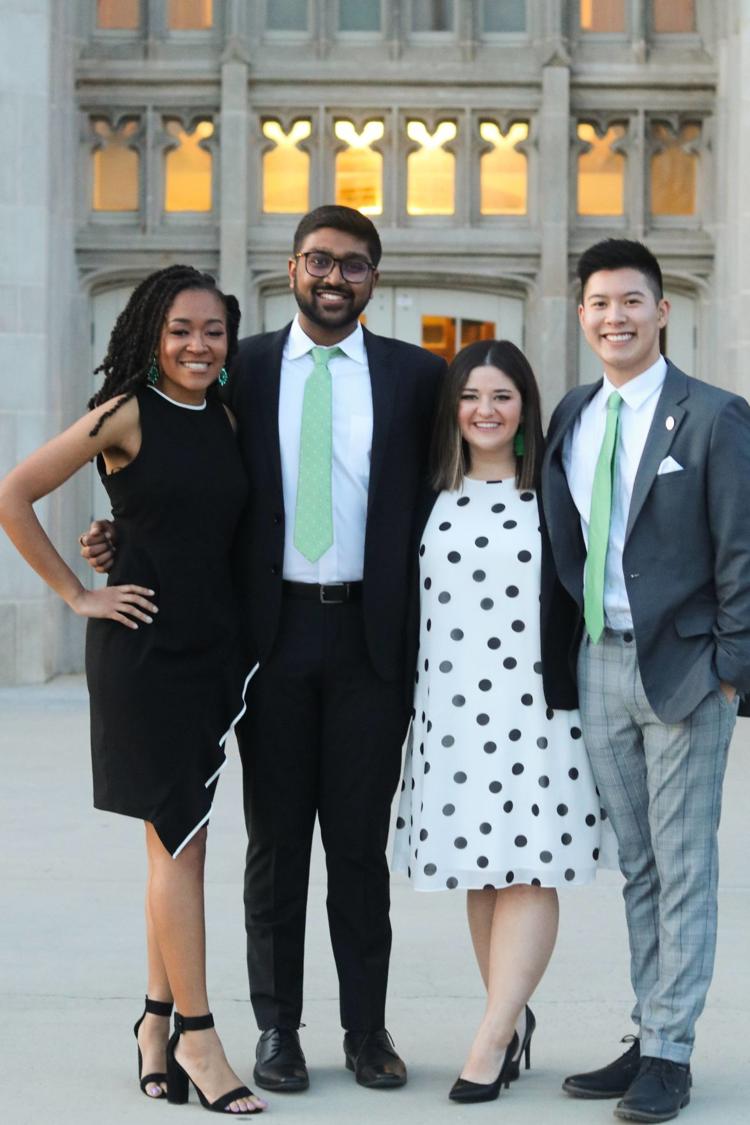 Jones explained that the campaign highly values student opinions and hopes to foster an environment of inclusive dialogue while also sharing students' thoughts with administration.
"I think our purpose is to amplify student voices," Jones said. "I want to make sure that everyone is heard. We don't want to just give people a seat at the table. We want to make sure that they're actively participating and being listened to while they're at those tables."
Adding the extra branch will also make SGA accessible to every student, another one of the campaign's priorities.
Hall explained the sense of community she found within SGA and her hope that increasing accessibility to the organization will allow other students to have the same experience.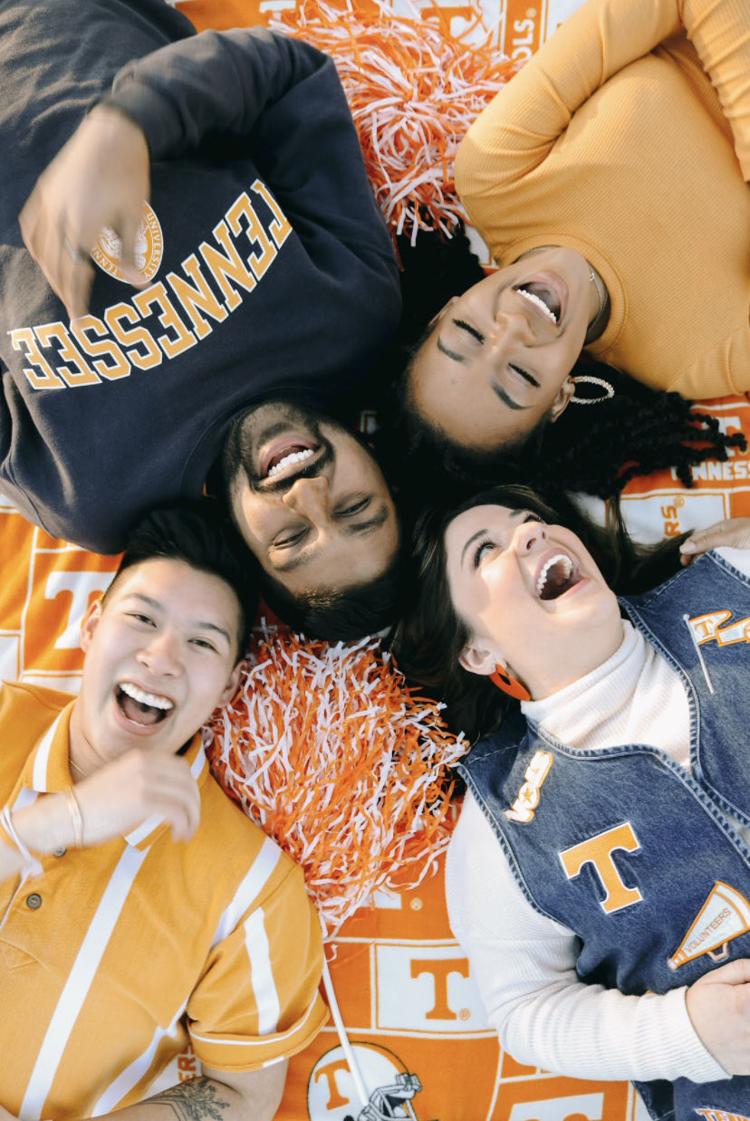 "I'm from a small town right outside of Nashville and so community has always been really important, and SGA was the first thing that helped me find that community here and why I'm passionate about continuing to be in the organization and making it reach as much of its potential as I think that I can," Hall said.
Furthermore, the students hope to implement a Zero Tolerance policy, coupled with educational reform, in response to hate speech. As a previous member of the Student Code of Conduct Revision Board, Jones has seen firsthand the way that disciplinary polices are implemented. Additionally, the team has researched the manner in which these policies have been implemented at other universities.
Change created this potential initiative because of the hate speech that has reached campus in recent years, which has included vandalism at the Pride Center, an incident of black face and anti-semitic slurs written on the Rock.
Hall explained that the Zero Tolerance and educational reform policy will accurately discipline those involved with any potential hateful acts while also educating them about their actions and why they are dealt with so seriously.
"It's not that we're gonna expel you and leave you out to dry. That is an opportunity for education and to understand why that speech isn't okay, and why that isn't accepted, and why that's not a part of the Volunteer community and the Volunteer spirit," Hall said.
Furthermore, the campaign hopes to implement better security for both Fraternity Park and Sorority Village. For fraternities, in particular, this is in an attempt to ensure that fraternities are not held responsible in the instance that outsiders bring alcohol onto the fraternity houses' premises. 
Because UT is a dry campus aside from alcohol sold at sporting events, on-campus fraternity houses are not permitted to have alcohol in their residences. However, this can be difficult to enforce among those who are not in the fraternity, particularly during game day tailgates when strangers and brothers alike walk all over fraternity park.
Extra security will allow the fraternities to monitor who is entering their homes and what they are bringing with them.
"They're worried about getting in trouble because someone who they don't know might have brought alcohol into their house or something like that, and they've tried to enforce the rules but something out of their control got them in trouble, so just making sure that doesn't happen," Patel said.
Change is also considering working toward changing UT's alcohol policy.
Next, Change hopes to standardize the grading policy and require the use of Canvas across all colleges at UT in order to reduce confusion for students.
"There's a lot of variation across colleges with grading; some professors go A B C D, and you miss out on those interim grades that can really affect your GPA and hurt it because on our transcripts, it doesn't really show that a professor does this one; it just says this is the university policy but not all professors follow that," Patel said.
This election season has also brought forth several unwarranted changes. For one, the executive treasurer position was appointed, rather than elected, prior to this year. Ramangkoun explained that although this change brings about slight shifts in the position's role, if elected he will be sure to prioritize students' needs over everything.
"With this new position being elected, it opens up various avenues on what I can and can't do, but for my own purpose and my own sake, I'm more geared and dedicated to hearing student voices, making sure that their finances are going toward their student needs and what they want to do," Ramangkoun said.
And, of course, an even more drastic change in the election season is the fact that SGA elections are completely online due to the coronavirus outbreak.
Although all three SGA campaigns are finding ways to promote their messages online, Hall explained that right now, it is more important to acknowledge students' current struggles and sympathize with them.
"We have to ... recognize that students are facing more hardships right now across the board ... than any other given time in recent memory, so being really willing to meet students where they are and not try to dance around the point of that we know that this is hard, and it's a lot to ask of students to pay attention, to take stock in [the elections], and so the most that we can do is try to make change right now and to give to you all that we can," Hall said.
Ultimately, Jones emphasized that Change stands out from other campaigns because of its diversity in terms of identity and experience. She explained the challenges associated with toting such a diverse ticket.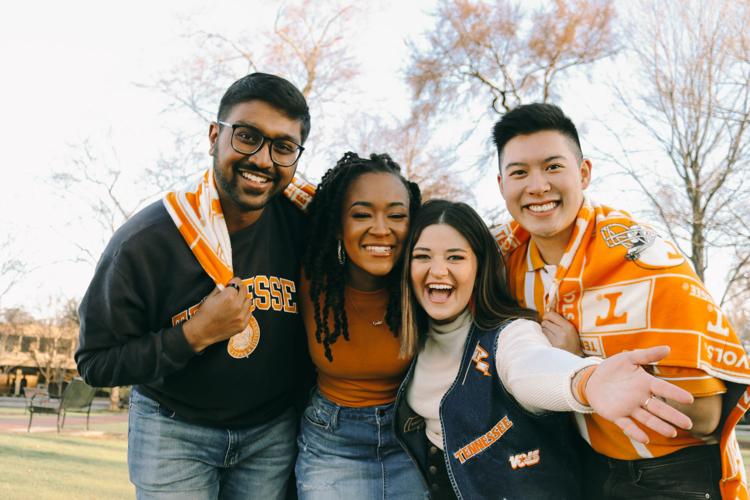 "It definitely takes more work because you have three-fourths people of color on this ticket, and you have two women running and usually that is not the formula on how a winning SGA ticket looks like. and we're fighting stereotypes and a quota on what does that winning SGA ticket look like," Jones said.
If elected, Jones will be the first black woman to serve as UT's student body president.
Jones stated that despite past stereotypes, she is determined that a diverse campaign can be a winning one as well.
"We've taken a lot of risks because we know that this is what our university needs, and across the nation I think we've seen — even at Harvard, at Vanderbilt — diverse tickets can win, and people don't think that they can but we are completely capable to do that," Jones said. "We're qualified, and we're capable to do that."