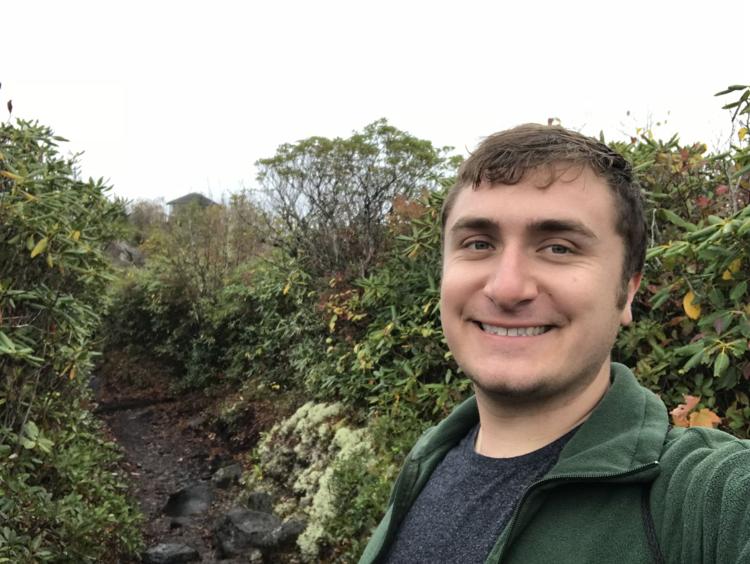 When Ph.D. candidate Sterling Field enrolled at UT in 2015 and looked to get involved with the LGBTQ+ community on campus, he found the Pride Center in the midst of controversy.
The Tennessee Legislature had just cut the Pride Center's funding after the center promoted the use of gender neutral pronouns. New to Knoxville and passionate about helping others, Field knew that he had to get involved.
"I was new to the area, and so I was trying to just get involved and find people to hang out with, and also with the thing with the Pride Center and all of the pronoun craziness, I had to get involved somehow to keep my own sanity," Field said.
Field's desire to get involved socially with the Pride Center quickly blossomed into a passion for activism, as he realized his efforts were most needed in the advocacy arena.
He then went on to serve as the president of OUTgrads, an organization for LGBTQ+ graduate students, for over a year and has also been involved with the OUTstanding Conference and the Tennessee Equality Project.
This year, Field was awarded for his work within these various organizations with the 2020 LGBTQ Student Leadership Award, presented by the Commission for LGBT People and the Chancellor's Honors Program.
Field explained his reaction to receiving the much appreciated award.
"I was pretty happy and excited," Field said. "It was nice to be recognized by the university, or for sure the LGBT Commission. It's just really nice to let me know that my work is appreciated."
He added that throughout his time as an activist at UT and within the greater Knoxville area, Field's favorite part of the job has been interacting with many different types of people.
"I get to work with a bunch of different people, and we all have the same goal as improving the lives of people on and off campus ... but we all see it in different ways," Field said. "Some see it more economic justice, others health, others mental health and others it's just providing a social circle or social situations for folks to actually get involved, and so seeing the diversity of everyone involved and also all the different ways we can help people has been really awesome."
One such person Field has worked with is Bonnie Johnson, coordinator for the Pride Center. The two have collaborated on several projects together since 2017, including organizing three OUTstanding conferences and other programming.
"Sterling is an amazing person," Johnson said. "He is a go-getter with so much vigor and passion for LGBTQ+ advocacy work. He is so committed to making a difference in the local area despite sometimes hostile opposition. I know he has taken a step back lately to focus on finishing up his Ph.D., and he deserves it. In his time here he has already made a huge impact in local organizing with the Tennessee Equality Project and building campus community with OUTgrads at UT."
As Johnson mentioned, Field is currently working to complete his Ph.D. in biochemistry and cellular and molecular biology, with the hope of becoming a professor one day. His passion for understanding how plants operate at the cellular and molecular level inspired him to pursue this path.
Johnson explained that not only is Field interested in promoting inclusivity in general, he also finds a way to incorporate his activism into his field of study.
"He is actively involved with promoting LGBTQ+ inclusivity in STEM, and he has been the leading organizer behind the OUTstanding Conference the last several years. ... I'm so pleased that he is being recognized for his work — he is truly an unsung hero,'" Johnson said.
For students looking to get involved with LGBTQ+ organizations on campus, Field encourages looking into the Pride Center, as well as googling other groups on campus.
Field also recommends that graduate students in particular join OUTgrads, an organization which can provide support for LGBTQ+ graduate students from both an academic and personal standpoint.
And overall, Field has two main points of advice for students: get involved on campus and register to vote.
"I always encourage folks to get involved," Field said. "You get to meet people. You get to figure out what there is to do around you, and it just helps surviving school a lot more to have friends. And also to get out and vote — make sure you're registered.