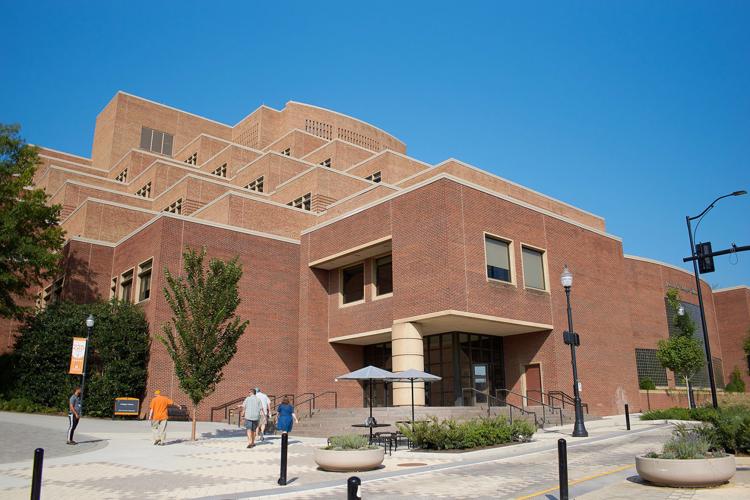 The University of Tennessee recently announced that all class will be held online for the rest of the semester in light of the recent COVID-19, or coronavirus, global outbreak. With online classes come the need for online resources. Here are some of the virtual tools that UT is offering to students throughout the spring semester.
The Center for Career Development and Handshake
Handshake is an online program used by UT's Center for Career Development to aid students with networking, resumés and more. Now, more than ever, the site is a great tool for simulating in-person career building activities.
For one, Handshake gives students access to online events. Under the events page on the Handshake website, look for events labelled "Virtual Session." These online opportunities vary from open houses to webinars to career fairs.
As for specific events, there will be a virtual career fair, open to students from schools across the SEC and ACC, on April 2 from 9 a.m. to 6 p.m. Students can register and learn more about the event here.
Additionally, students can arrange virtual meetings with staff from the Center for Career Development. Select "Appointments" on the Career Center tab of Handshake's home page.
The CCD's video playlist is also a great alternative to an in-person appointment. The playlist includes over a dozen videos discussing many aspects of the job search, including networking, salary negotiation and interviewing.
Handshake also offers a feature similar to LinkedIn that allows students to fill out a profile that essentially serves as a resumé for employers. The profile includes students' extracurricular activities, coursework, work experience and more. For those finding themselves bored while practicing social distancing, filling out your online Handshake profile is a great way to help further your career from home.
UT recently released a guide on how to properly create a Handshake profile, adding that it is most important to include the job type, location and role that you are seeking.
Zoom
Zoom is an online video program that creates a space for virtual meetings and discussions. Although many professors are still announcing their plans for online learning, it is likely that Zoom will be utilized in a great number of online classes. Zoom is the official video conferencing software for UT.
The site is free to use. Students who do not already have an account should go ahead and create one in anticipation of upcoming online courses.
Online research help
In cooperation with UT's response to COVID-19, UT Libraries' buildings are currently under restricted access.
However, many students are still actively engaged in research projects for classes. Therefore, online research assistance and other resources through the libraries are still available. Students can speak with a librarian online by selecting Chat with Us on the libraries' home page, texting questions to 865-940-0821, calling at 865-974-4351 or emailing the research assistance staff.
For inquiries about specific topics, consider emailing one of UT's many subject librarians.
Additionally, UT Libraries has a great deal of online research materials, including a variety of different databases and collections. OneSearch is a great place to begin searching for online research materials.
UT Libraries has also created several online research guides.
Libraries' entire contingency plan in response to COVID-19 can be viewed here.