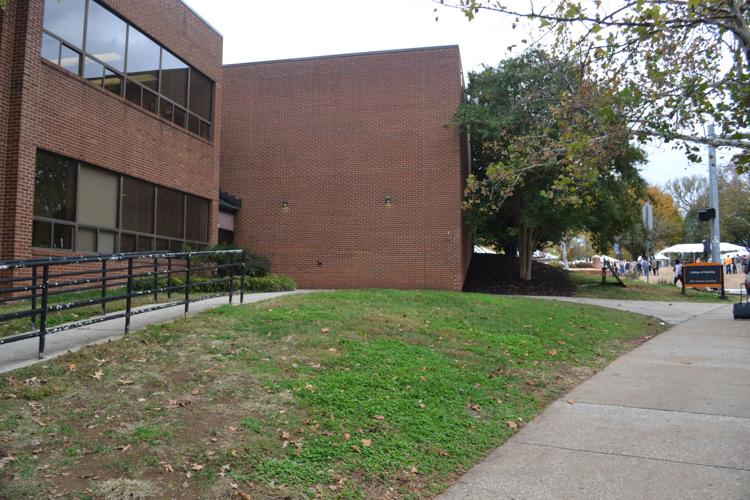 Over the past month, nursing students have been adjusting to the transition to e-learning in the midst the COVID-19 outbreak.
This transition has been challenging for nursing students both in terms of the academic adjustment to online classes, as well as the adjustment to clinical learning for students who are completing clinical rotations.
Professor Shelia Swift, the assistant dean for undergraduate programs at the College of Nursing, explained what the transition to online classes has been like for students so far.
"Moving to completely online coursework has certainly been an adjustment for our undergraduate students (and faculty), and I think for the most part our nursing students have adjusted very well," Swift said. "Fortunately, the move to online courses occurred towards the end of the semester, so the majority of content in didactic courses had already been presented."
However, nursing students have also had to adjust to changes in their clinical classes and rotations, something that has proven to be more challenging for students.
"The clinical portion of the curriculum is much more difficult to move to an online format, so that has been much more challenging for both faculty and students," Swift said. "There are policies from the state board of nursing and our accrediting body (American Association of Colleges of Nursing) that we must adhere to related to student direct clinical hours versus simulation hours, so during this unprecedented time, we have had to be mindful of these regulations as well as ensuring clinical learning objectives and program outcomes are being met by students as they prepare for a professional career in a very complex healthcare environment."
Likewise, Professor Mary Gunther, the interim executive associate dean for academic affairs at the College of Nursing, explained that the College of Nursing administration is actively working within all advisories and regulations to provide students unique and enriching educational experiences in the midst of the outbreak while simultaneously prioritizing safety.
"The UTK College of Nursing continues to follow and disseminate the most current information available from the CDC, the TN State Board of Nursing, the American Association of Colleges of Nursing and the Commission on Collegiate Nursing Education to ensure patient, student and faculty safety during this unprecedented time," Gunther said.
Swift explained how the College of Nursing is utilizing technology to deliver rich experiences for nursing students in clinical courses.
"Overall, the transition from the acute care and community environments to online clinical activities has gone very well for both Junior and Senior level students," Swift said.
Nursing students have been able to utilize a virtual simulation product and a simulated electronic health record system DocuCare along with their textbooks to imitate a "real patient environment." Students meet with their clinical instructors via Zoom to discuss their progress with their virtual patient scenarios.
"Fortunately, technology and the virtual simulation activities currently available in healthcare have helped students (and faculty) adjust and actually learn in a totally different, but meaningful way," Swift said.
For senior level nursing students who are currently completing their final clinical rotations, the college is currently providing two main options.
"Senior students who are in their final clinical rotations were given the following options: one, continue their current preceptorship, which involves working one-on-one with a registered nurse in a healthcare setting, or two, complete a specified number of online clinical modules via virtual simulation," Gunther said.
She added that students who chose to remain in a healthcare setting are not interacting with any patients with COVID-19.
"Students completing their required clinical hours in a healthcare setting are not assigned to provide care to any patients diagnosed with COVID-19 or any patient who is under isolation precautions so as to conserve Personal Protection Equipment supplies for hospital employees," Gunther said.
In the course of these adjustments to learning, the College of Nursing faculty and academic advisors are committed to student success.
Faculty and administration are maintaining frequent communication with students and supplying them with the resources necessary to engage with their learning in an online setting.
"We have been in frequent communication with the students via the [College of Nursing] website, program and course Canvas sites, as well as Zoom meetings since online classes resumed following spring break. Student advising has been moved to online and is going very well," Gunther said.
Gunther also highlights how the coronavirus outbreak itself has been a learning experience for nursing students.
"Nurses are in the forefront of the COVID-19 care," Gunther said. "As unfortunate as this pandemic is, it is a learning opportunity for all nursing students regarding the critical role that nurses play in the health system."