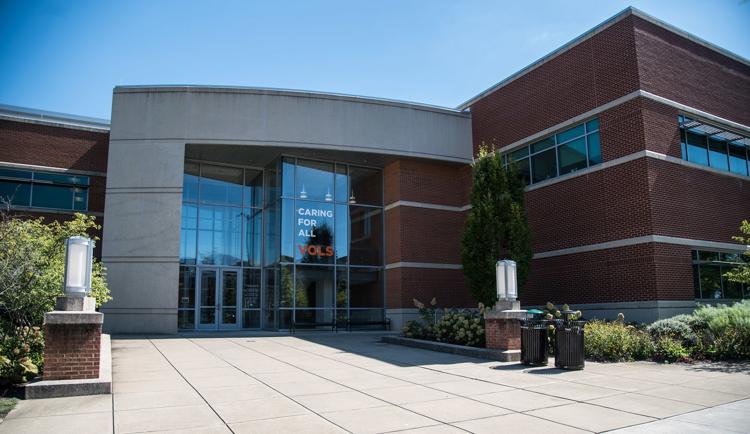 Suicide among college students is tragically an all too common occurrence and is a nationwide epidemic. Suicide is the second most common cause of death among college students, and suicide rates in America, especially among adolescents, have continually risen in recent years.
Mental health has become an increasingly discussed topic on college campuses across the country and is especially examined during this time period each year, National Suicide Prevention Week.
As for UT, the mental health resources on campus have come under much examination in the past year. Most specifically, the policies surrounding access to mental health resources at the Student Health Center were called into question after students reported their inability to receive adequate treatment or even schedule an appointment with the counseling center due to overcrowding and limited staff.
Active Minds is a student organization that is working to improve mental health on campus. The organization was formed last year by former UT student Olivia Greeley and current student Caitlin Coley, and it aims to raise awareness about mental health and start a conversation about the subject on campus. The UT group is one of many Active Minds chapters that have been created on college campuses across the country in recent years.
The organization empowers students to discuss mental health on campus through a variety of manners. Active Minds holds several events throughout the year, including Let's Chalk About It, an event during which students and Active Minds members are given the opportunity to chalk Pedestrian Walkway with encouraging or comforting messages.
Taylor Murmann, a recruitment officer with Active Minds, described the event.
"It's kind of like if somebody left a note, and it said you can do this, except it's all over Ped Walkway," Murmann said.
Active Minds also organizes an event called Take A Note, Leave A Note, during which students are encouraged to write a positive note on a board and also take one if they need encouragement, fostering connection between students.
The group also partners with the aforementioned counseling center to carry out several of their events, so Active Minds is used to working closely with the center.
Murmann discussed some of the grievances that students held with the former operations of the center, as well as the steps the center has taken to improve the situation. Murmann herself is a fan of the new online therapy program the counseling center has implemented, which you can access here.
"A big problem they were running into last year—I'm one of the students who wasn't able to get in—was they were just understaffed, and then a lot of students felt like the people they were talking to, some of them weren't as well trained as they could have been, and then that was really stressful on them," Murmann said "To the counseling center's credit, I felt like the people there, especially the ones I interacted with personally, were well-trained and were good."
Murmann explained that last year, a student counseling advisory board was created to give students the opportunity to voice their concerns with the health center and grant counselors and doctors the opportunity to listen.
"Dr. McAnear really just wanted to listen to us and get some input on what we thought was really important, what issues we were facing, and he wanted to hear our experiences and help him reach out to other students to see what we could do," Murmann said. "I think some big improvements have been made so far already. I'm really excited about them."
Ultimately, Murmann wants every student to feel that they have the ability to get the help that they need. She also explained that confiding in a faculty member, such as a professor or an employee in the Student Success Center, can be a great way to start the conversation about a personal struggle and possibly move towards beginning therapy or visiting the Center for Health Education & Wellness.
"My goal is for every UT student to feel like they have the resources that they need available to them, so whether that be advertising more with the counseling center, whether that be them hiring more people, whether that be starting more organizations similar to Active Minds," Murmann said. "We're not really a support group, but if a support group needs to be started, I'm all for it."
Murmann stressed that overall, starting the conversation about mental health and normalizing the discussion of mental health is key to providing effective support for students, especially considering that mental illness is significantly more common among college students than it may be perceived to be. She explained that Active Minds tackles the discussion of difficult and emotional topics, such as suicide, by bringing in speakers and allowing students to share their own stories when they feel necessary.
Murmann also discussed the extreme importance of bringing light to these hard topics.
"Talk about it. Call something what it is because the more that you diminish your own problems and the more that you just brush it off, the easier it is for other people to just do the same," Murmann said. "That's where I stand, just do that and be honest with yourself."
She also wants students to know that it is possible to live a healthy life even while struggling with a mental illness.
"I just want people to realize it doesn't have to be your normal--running around, staying up all night, not eating, skipping meals--that does not need to be your normal, and I want people to feel that they can have a well balanced life and attend college," Murmann said.
To get involved with Active Minds, visit their VOLink page.
Additionally, beginning this school year, UTK partnered with JED to become a JED certified campus. JED is a nonprofit foundation based out of New York City that works closely with high school and college students to educate them about mental health resources and the skills necessary to address mental health issues.
Erica Riba, who is the JED advisor for UT, explained that the organization works with adolescents and young adults in order to raise awareness about mental health at an early age.
"We believe that it's crucial to identify the need early on, from a young age," Riba said. "Some of these issues--the social, emotional, mental health challenges start early--as early as middle school and high school, sometimes elementary school."
Riba has visited campus and explained that in the case of UT, one of the most important initiatives JED will be taking is working to raise awareness about the mental health resources that are already in place on campus.
"UT has a lot of good people who care about this work, who want to see students thrive, who want to make them feel supported and well cared for," Riba said. "UT also has a strategic plan around mental health."
One of the resources on campus is 974-HELP, the hotline that students can call in the event that they are concerned about themselves or another student, including if they fear that a student or themself is at risk for suicide or self-harm. However, if students are concerned about the immediate safety of themselves or another student, it is imperative to call 911 or the UTPD emergency phone at (865) 974-3114.
Additionally, the Center for Health & Wellness's website outlines a list of signs that a fellow student may be struggling with mental health or be experiencing suicidal thoughts. Students who self-harm, have been sexually abused, stalk others, are involved in an unhealthy relationship or have thoughts of harming themselves or others may be in need of immediate help.
By taking a public health and comprehensive approach to addressing mental health on campus, JED facilitates the involvement of students, faculty and staff in raising awareness about mental health as well as gaining the skills necessary to effectively address it, Riba explained.
"We take this public health approach. We invite schools to create a collaborative, interdisciplinary team of folks all over campus--so faculty, staff, public facilities, security, Greek life, athletics, students in a group. Everyone who supports students cares about this work. They come together, and they can make better initiatives as a campus," Riba said.
In addition to JED's plans for UT specifically, the organization has many other national resources available online. Seize the Awkward is a website that works to show adolescents that it is important to talk about mental health, even if it is a difficult topic, and also discusses how to be aware of and prevent suicide. Set to Go is an online resources that shares tips for college students regarding mental health, general life skills, the transition into college and more.
Celebrities, such as Billie Eilish and Christina Perri, are getting behind the JED movement and have even made videos for JED about mental health awareness. Collaborating with celebrities who are popular among adolescents allows JED to more easily reach a younger population.
Several national resources for suicide prevention also exist; http://reportingonsuicide.org/ discusses the signs that someone may be suicidal and how to properly address the situation. Additionally, anyone in crisis can reach out to the Crisis Text Line by texting HELP to 741741 or can call the National Suicide Prevention Lifeline at 1-800-273-8255. Both services are completely free, available 24/7 and confidential, unless it is necessary to involve emergency services in order to keep yourself or others safe.
If you have any fear that you are in danger of harming yourself or others, or you are in fear that someone you know is in danger of harming themself or others, please reach out to one of the above resources. You could save a life.
Every life is so valuable, and every action can make an important difference in such a serious situation.