225 years of the university that has touched the lives of so many. 225 years of the place that has been at the center of lifelong friendships, abundant school spirit and educational growth.
The University of Tennessee has changed tremendously since its founding in 1794; however, UT has never strayed from its mission of spreading the Volunteer spirit across the globe.
UT will celebrate this Volunteer spirit and its 225th anniversary throughout the 2019-2020 school year, with the theme of the celebration being "Lighting the Way," in honor of the Torchbearer Statue and the Volunteer Creed. UT kicked off celebrations on Tuesday with several events commemorating UT's history, including a Big Orange Birthday Party.
UT Hodges 'Lighting the Way' exhibit
At Tuesday's event, Chancellor Donde Plowman discussed the importance behind this year's birthday celebration.
"I'd like people to remember what this state and region is committed to. 225 years ago it was a promise that everybody's kid could get an education if they worked hard, and Tennessee has kept that promise, so we're celebrating that today," Chancellor Plowman said.
UT has been continuously committed to providing an excellent education for all. This is made possible through alumni's generous donations and long time support for their alma mater.
The university also offers a variety of scholarships, including in-state scholarships, program specific scholarships, merit based scholarships and more. These scholarships allows students from across the globe to receive a higher education and become part of the Volunteer family.
Although the Volunteer spirit has always been present, UT was not always the powerhouse it is today.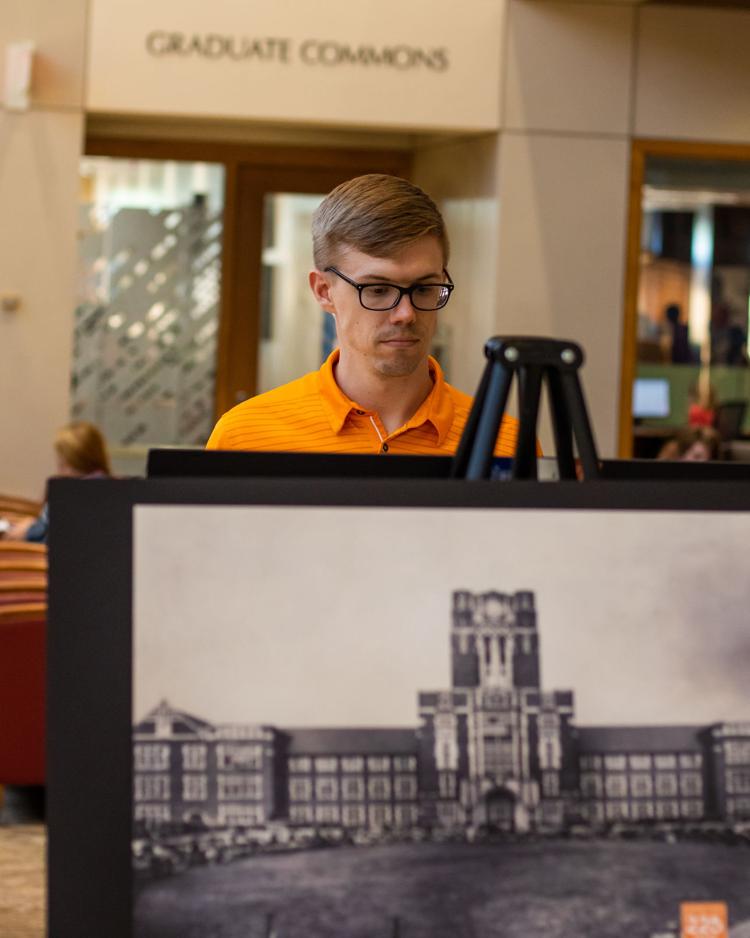 Dr. Bob Hutton, a UT history professor who specializes in Southern U.S. and Appalachian history, is currently writing a history of UT. He discussed how the university, which began under the name Blount College, has grown over the years.
"Blount College began in 1794 as an informal gathering of wealthy white students in a Presbyterian preacher's home where they were schooled in mathematics and Greek, mainly," Hutton said. "It eventually became a state institution that offered an almost free education to young Tennesseans, many of whom fought to make the school more democratic for women and racial minorities and for free speech on campus. That was 40 or 50 years ago."
UT's growth from a small gathering in a preacher's home to becoming the 44th best public college in the nation, according to the U.S. News and World Report, could not have occurred without dedicated faculty members.
Dr. Sam Swan, the College of Communication (CCI) & Information Director of Internalization and Outreach, has seen the university's expansion over time first hand.
"I have seen numerous changes here at UTK during the past 35 years. The most notable have been with technology. We did not have desktop computers yet at the CCI when I started. Our broadcasting technology was stuck in the 1960s. Technological advances have revolutionized how we teach our courses now," Swan said.
Dr. Swan has chosen to work in the communications program at UT for over three decades now because he has personally seen the Volunteer spirit shine in his college.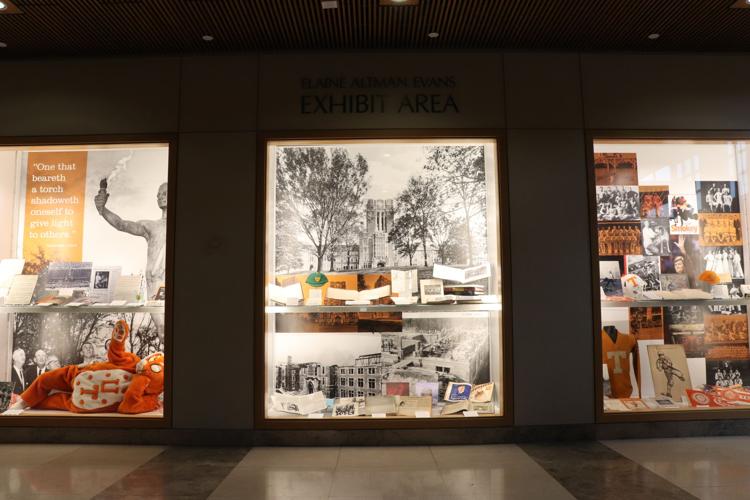 "CCI students have always been among the best in the nation at volunteering. Many CCI students are a part of a wide variety of organizations that volunteer on and off campus, " Swan said.
Karen Knotts, the communications subcommittee chair for the 225th anniversary campus committee, shared information on what is to come this year.
"We will be sharing stories on our websites, social media channels and newsletters celebrating the unique aspects of being a Volunteer," Knotts said.
All of this year's "Lighting the Way" events will be published on the celebration's online calendar. Students are welcome to engage in the celebration by sharing the ways in which UT has changed their lives. Stories can be submitted here.