On Thursday evening, the International House at UT hosted the Iranian World Showcase Week's highlight, Iranian Culture Night. The International House's great room was filled with people who came to sample traditional Persian dishes and desserts, prepared by volunteers from the Iranian Student Association.
The authentic Iranian meal served at the event included lamb soup, vegetable noodle soup, two kinds of rice, Persian salad, saffron rice pudding and cookies for dessert. The Iranian Student Association also prepared a quiz game and videos introducing Persian architecture, inventions and traditional dance.
While serving the traditional dessert, the volunteers administered the quiz game, which included identifying Persian inventions and a video explaining Persian civilization; it is often referred to as one of the most scientific civilizations of the ancient time period, with inventions such as the refrigerator, batteries, postal service, algebra and more. At the end of the event, Iranian students led a dance accompanied by traditional Persian music.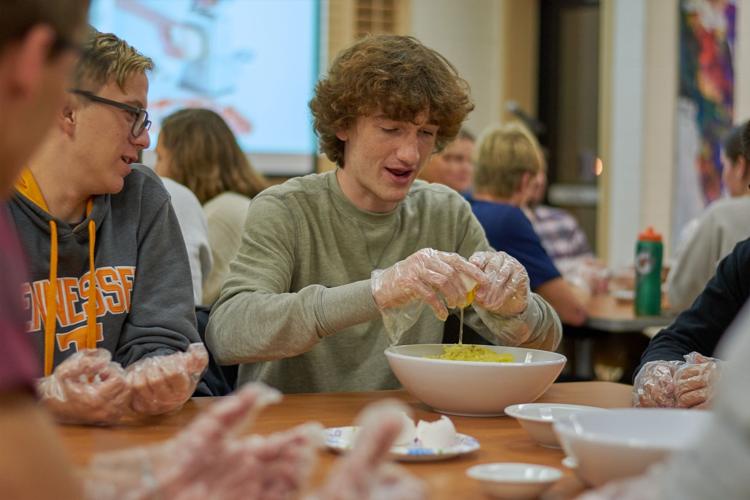 According to Iman Mahdinia, the president of Iranian Student Association and a transportation engineering PhD student, Persian food is very complex and time-consuming to make. He said that the Iranian Student Association had begun preparing the food in the early morning, with help from other volunteers and staff in the International House.
Additionally, he discussed the volunteers' effort to consider potential allergies.
"We prepared two different kinds of rice; Faba bean rice and white rice for those who are allergic to beans. And we have a presentation about ingredients of the food so people can be aware of what they are allergic to." Mahdinia said.
Sophomore student and journalism major Samantha Wathen explained how eye-opening Iranian Culture Night was for her.
"I really liked it. It's different than anything I've ever experienced for me, who's from a small town," Wathen said.
Wathen added that during the event, she was most intrigued by the videos of Iranian architecture.
"I'm considering switching my major to architecture, so I found the architecture in Iran very interesting, and I think the buildings are pretty," Wathen said.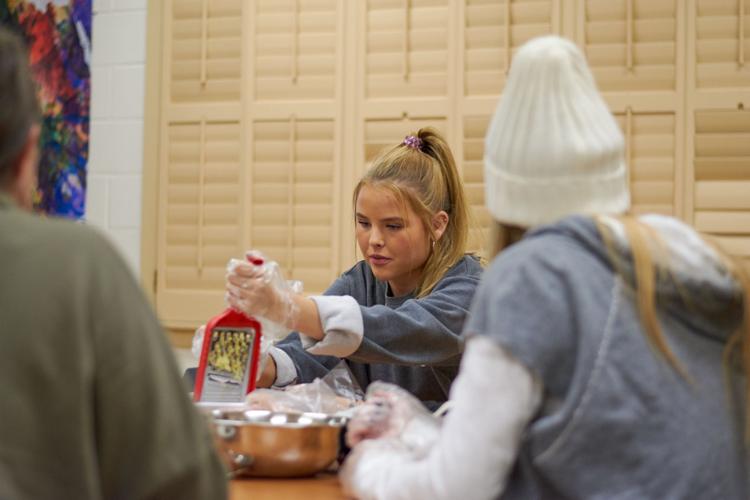 Will Jennings, a distinguished lecturer in the political science department, attended the event and brought his family to experience Iranian culture and food. He said his favorite food at the event was Fana bean rice. His daughter, Rory Jennings, added that she liked the food more than she expected.
Iranian Culture Night was the last event of the Iranian edition of World Showcase Week, a program that highlights a selected country's culture and food. World Showcase events are free for UT students, faculty and staff. The general public can attend World Showcase events for five dollars per event.
Additional information about the World Showcase series and upcoming events hosted by the International House is available on the International House website.