Although service dogs may appear to be just like your average canines, they are certainly not the same as other dogs. UT student Laura Porter aims to educate students about how to act around service dogs with the organization she founded and runs, Smokey's Service Dogs.
Porter, a senior majoring in animal science, became passionate about service dogs at a young age. Her love for the animals began at an airport.
"When I was a little kid, I saw a police dog at the airport," Porter said. "I remember being so fascinated and so enamored and I was like, 'Mom, there's a police dog over there and I need to go ask the guy about it.'"
As Porter grew older, her passion for service dogs only increased. A self-proclaimed "working dog nerd," Porter noted that her pure fascination for all that service dogs do turned into an obsession and then a realization of 'Hey, let's start something.'
Turning the idea she had in her head into action, Porter started Smokey's Service Dogs, an organization that educates people on how to behave around and interact with service dogs.
In addition to being extremely passionate about the subject, Porter was also prompted to start the organization after learning about the negative way that service animals were portrayed in the news. She wanted to help teach people that service dogs serve a good purpose, and it is important that people know how to act around them.
Additionally, Porter discovered that the University of Kentucky had an organization called Wildcat Service Dogs, and she thought that being a part of something similar would be a very cool experience.
With Smokey's Service Dogs, she made that thought a reality.
"I love UT and wasn't going to transfer because of a student club, but I really appreciated that and thought, 'Why don't we just make one here?'" Porter said.
Smokey's Service Dogs made its debut on campus as a small organization. Porter and other leaders in the group have worked extra hard this semester to make the organization more active on campus.
Additionally, the organization has gotten involved with the greater Knoxville area by working with another group dedicated to service dogs, Porter explained.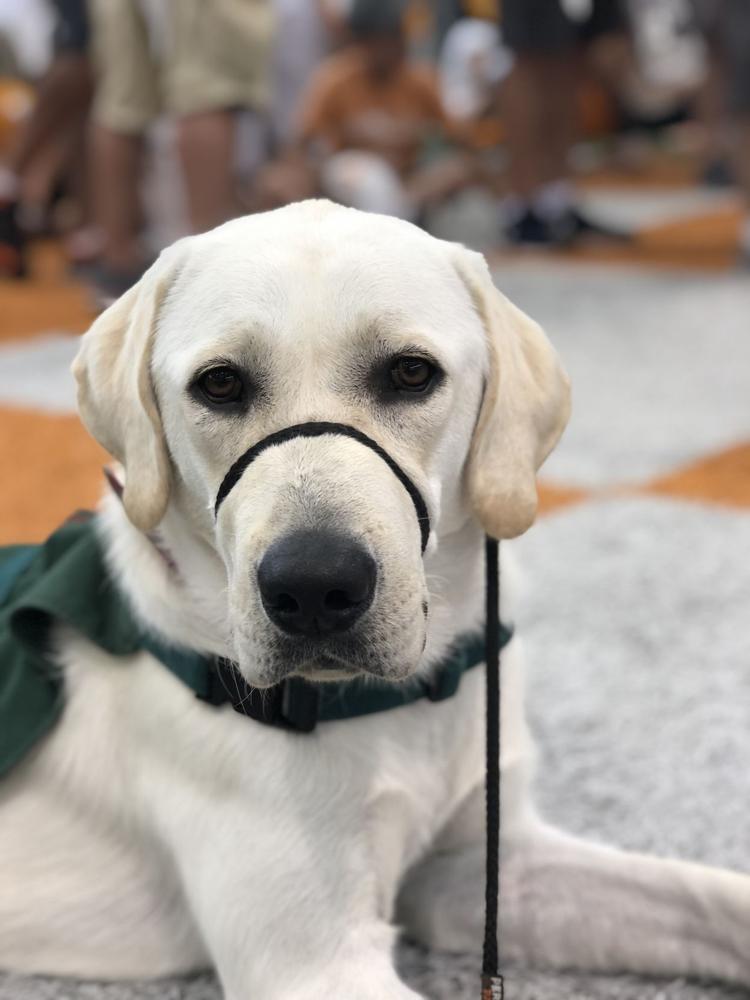 "When the club originally started, the goal was to do education on campus, and then we wanted to fundraise for Smoky Mountain Service Dogs," Porter said. "I heard about [SMSD] at another campus event and thought it was such a great cause and that we should fundraise for them."
Smokey's Service Dogs has since formed a partnership with Smoky Mountain Service Dogs, a non-profit organization that provides service dogs to disabled veterans, and Smokey's Service Dogs members are now permitted to volunteer at the organization.
Vice President of Smokey's Service Dogs Nichole Raimondi, a senior majoring in animal science, has a passion for the animals that started when she adopted a retired K9 in January 2017.
Raimondi explained why it's so important to inform students at UT about service dogs.
"I think it's important for people to educate themselves on service dogs because we need to be able to know how to act around them. These dogs need their attention on their person at all times," Raimondi said. "It is essential not to distract the dog from working because it can cause someone to lose their life. My central message to the students on campus is that our organization provides essential needs to people with needs. If you want to make a difference, this is the way to do it."
Porter furthered discussed the topics of social cues and how to act around service dogs when they're wearing their vests and are on duty.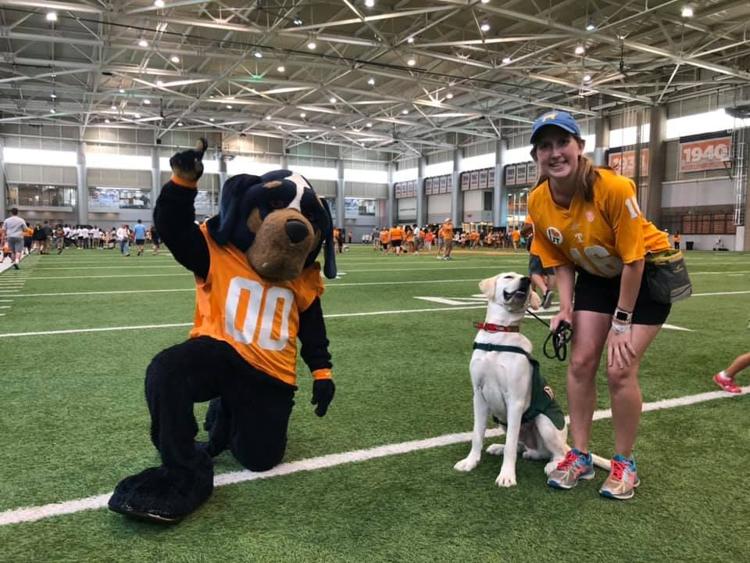 "At the end of the day, they're really cute, cuddly, fluffy puppies. But their purpose is to help someone with their independence and to flow and be in society as easily as they can," Porter said. "The extra acknowledgement of the dog could be a reminder to that person that they're different. There's nothing wrong with that, but the goal is for them to live more freely."
Porter and Raimondi hope to leave the organization in good hands after they graduate, Raimondi explained.
"Laura and I are very passionate about this club and SMSD and would love to see the future chair members be just as passionate," Raimondi said. "If your heart isn't in it, then this isn't for you."
Thinking of UT's creed, "One that beareth a torch shadoweth oneself to give light to others," Porter stated how the spirit of UT is like the spirit required to raise a puppy. She explained that the love and dedication that is necessary to raise a service dog has a big effect on the people who need the dogs, and the end result is worth the sometimes difficult process of training.