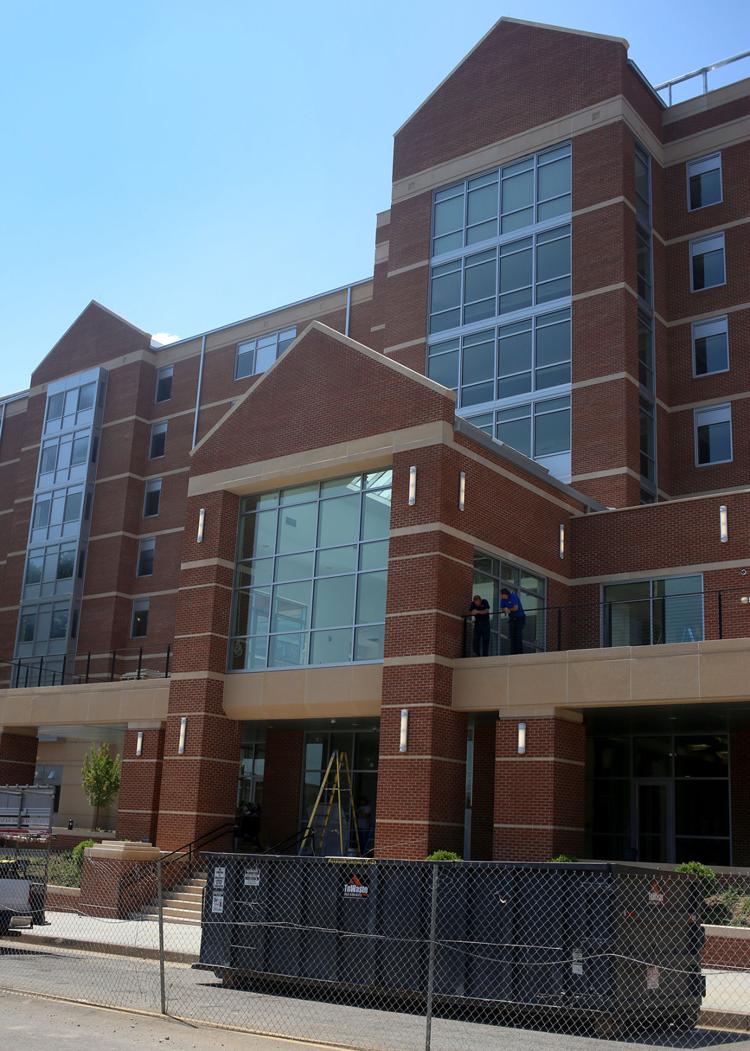 Packing up a dorm or apartment can be a daunting task, especially if you're crunched for time or have a lot to manage. With the unexpected outbreak of the coronavirus and summer right around the corner, there are probably a lot of you in a tight situation.
So, here are the best ways to pack your things in a quick and organized manner.
Plan ahead
This one may be tricky if you don't have much time, but always try to plan ahead as much as possible. Knowing exactly how much fits in your vehicle and what sizes and shapes of containers work best is crucial for efficiently packing.
If it's the case that you live in an apartment with a good number of belongings but can't bring everything with you, the best thing to do is to make a physical list of all the essentials — things you absolutely cannot live without.
By making a list, you're far less likely to forget something important and you free your already stressed mind from having to remember something extra.
Another facet to planning ahead is making sure you have reliable transportation. You don't want a "maybe" from a friend, only for that to fall through at your deadline.
Finally, try to estimate how much time it will take you to accomplish your goal. If you're in a standard dorm and work efficiently, this should only take you a few hours. In the case that you're in a larger living space however, this could take an extended period of time, and you will want to be aware of that before you find yourself in a pinch.
Compartmentalize
Efficiency means working in an organized manner and minimizing the number of steps it takes to get a job done. For packing, the easiest way to accomplish both of these at the same time is to compartmentalize your belongings. This probably comes naturally to most people — put like things together.
If you pack one set of things at a time — for example: bedding, then clothing, then entertainment, then toiletries, etc. — you greatly reduce the risk of meandering as you pack. Furthermore, once you have a designated container for each set of belongings, it becomes far easier for you to load it all into a vehicle or unpack it when you get to your destination.
When compartmentalizing in this way, remember to put your heavier things at the bottom of the box so as not to damage anything. This applies mostly to items in the entertainment section. You'll probably want consoles toward the bottom of any given container, with game cases and other things stacked on top of it.
For items that won't fit into any container, gather those into one place so you know what you need to fit and can work at visualizing how you will get it all into your vehicle.
Minimizing your actions
As aforementioned, this is one of the biggest steps to packing efficiently, and planning ahead and compartmentalizing will help with this. Start at one section of your living space and have your container beside you. You want to pack your things while moving as little, yet as quickly as possible.
It's the same idea as packing like things together, but this focuses more on not walking back and forth and not packing and repacking as you try to fit everything. You really want to have as few motions as possible.
This includes minimizing the number of trips it takes to load your vehicle as well. If you have a cart, make sure to fill it with as many things as you can in the order that you want to pack it into your vehicle. If you bring your things in this order, you save yourself time in the long run by having to reorganize how you have packed at the end.
Furthermore, remember that plan you made before? If you keep that on hand and check things off once you have them in the designated container, you reduce the amount of double checking you will need to do throughout the process as you will not have to worry about forgetting.